Answers to Frequently Asked Questions About The Insurance Claim Process
Do you have questions about commercial and business insurance litigation, business claims law, bad faith insurance litigation, industrial insurance claims litigation, condominium insurance claims, church claims, apartment claims, first party bad faith insurance claims, and marine insurance claims? To discuss your case, contact The Voss Law Firm, P.C. toll free at 888-614-7730.
Page 1

What is retrocession insurance?

Very simply put, retrocession insurance is the way that a group of insurance companies and reinsurance companies spread out risk so that they can successfully handle a large number of claims at the same time.

To begin, many insurance companies—especially insurance companies that deal with hurricanes, earthquakes, and other large natural disasters—buy insurance for their company. This is called reinsurance. Reinsurance can be extremely helpful if a region is struck with a powerful storm that negatively affects hundreds or thousands of properties. Instead of being stuck with the entire bill, which could easily cost millions or even billions, the insurance company is covered by reinsurance companies. Together, these companies have the ability to pay out all of their claims.

In turn, some reinsurance companies get coverage from other reinsurance companies. This is called retrocession insurance. Retrocession insurance further spreads out the liability burden in the case of a disaster.

Are reinsurance and retrocession insurance good things? For the most part, yes. Spreading out the risk associated with selling property insurance in dangerous areas prevents insurance companies from going under after a large catastrophe strikes an area filled with policyholders. In other words, it is better for homeowners. If you file an insurance claim for property damage after a large storm, the insurance company will be able to pay your claim quickly and fully even if many others are filing claims at the same time.

Do you have a question about reinsurance, retrocession insurance, or getting your claim paid after a catastrophe? A Texas insurance claim attorney may be able to help you. To learn more during a free, confidential meeting, call the Voss Law Firm today: 888-614-7730.

Is a hurricane legally considered an Act of God in Texas?

Technically, an Act of God is defined as "a manifestation especially of a violent or destructive natural force, such as a lightning strike or earthquake, that is beyond human power to cause, prevent, or control." Under that general definition, most large storms, such as tornados and hurricanes, would be considered Acts of God. However, legally, an Act of God must be impossible to predict or anticipate. That's good news for many residents of Texas.

As you may well know, the Gulf Coast, including much of Texas, has a long and storied history of hurricanes and tropical storms. Because of the frequency and strength of these storms, city planners and builders have taken steps to protect against property damage in the event of a hurricane. Simply put, if you live in certain parts of Texas, hurricanes are often a fact of life, not an Act of God. Although you can't predict the specifics of when and where a hurricane will hit, it is not out of the ordinary for several to pass through the state each summer and fall.

However, wily insurance companies may argue that a Texas hurricane is an Act of God if the storm is unusually large, powerful, or destructive. That is, if the hurricane is unlike any other seen in the past in the area, it could be considered an Act of God in court.

Determining whether your property damage was caused by an Act of God in Texas is complex and tricky. A Texas homeowner's insurance attorney can help you understand your claim and fight the insurance company for what you deserve. Call Voss Law Firm today at 888-614-7730 to schedule a free consultation.

How do I know if my homeowner's insurance claim has been underpaid?

It can be difficult for you to know if your insurance company is underpaying your property damage claim. After all, it is unlikely that your home has been damaged in the past or that you have expertise in property damage estimates. Sadly, this means that insurance companies sometimes take advantage of their customers. They do this by underpaying claims and hoping that you don't argue, don't notice, or don't know what to do about it.

The best way to find out if your insurance company is underpaying your claim is to get a second opinion about your property damage. The best time to do this is before you receive payment from your insurance company. Many homeowners find out the hard way that their insurance claim is underpaid when they hire someone to fix their property damage. They discover that the contractor's estimate for repairs is significantly higher than what their insurance company paid for their claim. Getting a professional, independent, and unbiased opinion on what you are owed is vital.

Talking to an attorney about your possible bad faith insurance claim is the logical next step. At the Voss Law Firm, we can help you understand the details of your insurance policy, what your insurance company is responsible for, and whether they may have acted in bad faith. We can also help you determine the actual amount of damage that your property suffered.

To speak with one of our residential claims attorneys and to schedule an appointment at our offices, please call today at 888-614-7730.

After a structural fire damaged my home, what should I know when dealing with a partial loss claim?

When a residential structural fire causes damage to your home, it can be a very trying time. If the fire didn't destroy the entire home but damaged only part of it, there are some insurance claim issues that can arise during the claims process. Some of the things you should be aware of include:

Hidden damage – when a fire only damages a portion of a home, there are other hidden damages that result from the fire as well. Sometimes, insurance adjusters skip over the hidden damages, such as water damage, smoke and ash damage, air quality issues, and mold concerns. It is important to make sure your home is inspected by licensed professionals and not just the adjuster assigned to your case.
Improper cleaning – only allow professionals skilled in cleaning smoke damaged furniture, carpet, and draperies clean your home. Your insurance company should allow you to hire a professional restoration company to properly clean your home after a fire.
Claim delays – partial losses for insurance adjusters seem to get pushed to the bottom of their pile. Although your house fire is a huge issue for you and your family, it could be a low priority for insurance adjusters. Don't let the insurance company delay your claim.

Fire damage claims can be frustrating and lengthy. In order to have the process go smoothly, it is in your best interest to hire a skilled first-party insurance claim attorney. An attorney will make sure that all of the hidden damages are repaired and covered under your policy, your home is cleaned properly, and the insurance company doesn't drag its feet in compensating you for your losses.

For help with your structural fire insurance claim, call the Voss Law Firm to speak with a skilled insurance claim attorney. Contact us today at 888-614-7730 for your free consultation.

What should I do if the insurance company will not replace my entire roof after a hail storm?

Insurance companies like to save money, which means that if they can get away with replacing some shingles instead of an entire roof, they will. If they indicate that hail damaged the front portion of the roof, they may only approve shingle replacement instead of paying for a new roof. However, if you disagree with them, you do not have to accept their settlement. Instead, you have the following rights:

You can request a re-inspection by another insurance adjuster.
You can have a contractor or an experienced roofer be present at the time of the second inspection.
The roofing contractor can show the adjuster the hard-to-see roof damages that the adjuster may have overlooked.

Many times people are able to get the outcome they want by requesting a second inspection. Sometimes, insurance adjusters are tired, inexperienced or didn't review a large enough area of the roof before they made their decision. This is why a second review is generally beneficial, especially when an experienced roofer walks the roof with the adjuster.

If the insurance company still denies your roof damage claim, or pays too little for repairs, you can appeal its decision. During this stage in the process, it is helpful to have an insurance claim attorney on your side. A lawyer skilled in insurance claims will know what you truly deserve and can fight to get you fair compensation.

You can reach the Voss Law Firm for a free consultation today at 888-614-7730, and also request your free copy of our book Disputes With Your Insurance Company – What All Consumers Need to Know.

What should I do after a tornado has passed and I am left with a mess and property damage?

Making it out of a tornado alive is a life-altering experience. While it is absolutely wonderful that you lived through the tornado, your home may not have survived as well. The next thing you do will depend on whether your home is a total loss or if your residence sustained property damages but is salvageable.

The first several things you will want to do in either event include:

Listen to a local station on the radio for further weather updates. There potentially could be more tornadoes to come.
Inspect your home for damage. If power is out, use a flashlight in case there is a gas leak from the damages.
If you smell gas, open windows, get out of the house, and call the fire department.
Leave your house if it is heavily damaged and stay out of other damaged buildings.
Be aware of downed power lines and stay away from them.
Report your property damages to the insurance company.
Take pictures of property damages and personal property damages—when it is safe to do so.
If your house is uninhabitable, find temporary housing.
Make temporary repairs to save your home from further weather damages.
Save receipts for any money you spent on temporary housing, hotel bills, food, clothing, and temporary repairs.
Speak with a skilled property insurance claim attorney for help handling your residential insurance claim.

For a free case consultation with a Texas insurance claim attorney, please call the Voss Law Firm at 888-614-7730 and let us fight for your fair recovery today.

Do insurance carriers cover damages caused from a derecho?

Damages a derecho can cause are often compared to damages a tornado produces. Because derechos are natural disasters, your insurance company should cover your property damage that was caused from strong winds.

A derecho by definition is a long windstorm accompanied by thunderstorms and high winds that move in a straight line. During a derecho, thunderstorms can produce damaging winds that can cause trees to topple. The wind damage is typically directed in one direction and includes wind gusts of at least 58 mph and greater.

The winds of a derecho are so strong that trees fall and crash through roofs and walls of homes, often times causing structural damage to the home itself. When a tree falls and causes roof damage, shingle damage, structural damage, broken windows or any other type of property damage, insurance companies should provide coverage to homeowners for such damages.

If you are one of the thousands of people who recently suffered wind damage during the Eastern windstorms, you should most likely receive money from your insurance company for your property damages. However, insurance adjusters often try to settle a claim for as little as they can. This means that you may receive an unfair offer.

If your residential insurance claim is being denied, or if the insurance company is not providing you with a fair offer, please call the Voss Law Firm today at 888-614-7730 for a free consultation today. Our insurance claim lawyers can answer your questions, review your wind damage claim, and negotiate with the insurance company to help you get the maximum amount under your policy.

What should I be doing after the Waldo Canyon fire destroyed my home?

As insurance claim attorneys, we have worked with many homeowners who have lost everything in a fire. Because of this, we know this is a very emotional and confusing time for you. We are sorry to hear that you are going through this, and we want to be as much help as possible.

After a wildfire damages your home, there are several things you need to do, including:

Call your insurance company and let them know where you are staying temporarily. Make sure they have your cell phone number or another phone number where you can be reached.
If you need extra money during this time, ask your insurance company for temporary living expenses to pay for things like toiletries, clothing, food and hotel bills.
Keep all your receipts from what you paid out-of-pocket and any money you spent out of the temporary living expense money the insurance company gave you. When in doubt, save the receipt.
If you can get back into your neighborhood – if it is safe to do so – take pictures of the fire damage to your home.
Start compiling a list of all your personal property that was damaged. Make this list as complete as you possibly can with descriptions of the items, approximate age of items and costs.
Get quotes for repair work from reputable contractors so you know how much the repair work will cost.
Talk with an insurance litigation lawyer if you lost your home or if it was seriously damaged.

When a homeowner looses a home to a fire, he or she should be given priority; however, sometimes insurance adjusters are too busy to realize the magnitude of the situation. Other times, they will try to offer the homeowner a check way too quickly – providing a settlement that is too low.

To make sure you receive a fair settlement for your fire damage claim, call the Voss Law Firm today at 888-614-7730 for a free consultation today.

How do I know if I'm covered for tornado damage?

Tornado coverage can be complex, as most people's insurance policies cover damage from an Act of God; however, if you live in an area that is susceptible to tornadoes, then your homeowner's insurance policy may exclude coverage for tornado damage.

As experienced hail damage insurance claim attorneys, our law firm recommends that you read your insurance policy and if you still aren't sure if you are covered for tornado damage then call your insurance agent. You may have to purchase a separate rider to cover damage that occurs from wind and hail due to a tornado.

In addition to checking if you are covered for tornado damage, you should also look at how much you are covered for. Many people don't have adequate coverage anymore, as they bought their homes a long time ago and purchased enough insurance at that time. However, the costs of labor and materials have gone up. So, if your home was destroyed in a tornado and you needed to rebuild it, you may not have enough coverage anymore.

Most homes are underinsured and only have enough coverage to rebuild about 80 percent of the home. Because of this, we urge you to review your policy to determine your coverage today. Also, if you are a renter, you are not off the hook. Renters need to make sure they are covered and have enough coverage for their personal belongings in the event of a tornado.

If you still aren't sure how much coverage you have or if you are covered for tornado damage, please feel free to call a knowledgeable hail damage insurance claim attorney at the Voss Law Firm to help you determine your coverage at 888-614-7730 in a free consultation today.

Reasons Insurance Companies Deny Fire Claims - What Can I Do?

Reasons Insurance Companies Deny Fire Claims

What Can I Do?

When people are dealing with a fire, insurance companies will look for any reason to deny fire loss claims.

You do not deserve more stress when dealing with loss to your home or business caused by a fire. You could've had severe property damage, lost your property entirely, or even a life.

You deserve the chance to pick yourself up and recover. You will need help.

Will your insurer help you?

The sad part is that most insurance companies will try to deny any insurance claim.

However, for the insurance company to deny your residential fire claim, they have to have facts.

They cannot simply deny your claim due to their speculation or suspicion that the fire was started by arson - these are the usual reasons insurance companies deny fire claims and they will always find a way to have such rulings.

We have seen many reasons insurance companies deny fire claims and most of them are done in bad faith. They attempt to deny homeowners what they deserve, by stating reasons like the fire department was unable to effectively locate the source of the fire or some other excuse.

One of the most used reasons insurance companies deny fire claims is to accuse you of arson or insurance fraud. But, not everyone will do these things and, like you, most are just a victim of an unfortunate disaster.

The problem is that an insurance company will always try their best not to pay you or give you less than you deserve because they want to keep their money. They will always try to find an excuse.

Remember that the nature of an insurance company's business is to get as much money from as many people as possible and hope none to only a few will claim their benefits.

One of the worst-case scenarios when claiming fire insurance is when a massive fire affecting many homeowners occurs, like a forest fire damaging houses in a certain area.

The homeowners in that area, affected by the same situation, will most probably have the same insurer. Because of the fire affecting these homes, the insurer will have to face more than one fire insurance claim, which is bad for their business, they are facing "financial loss."

During such an event, an insurer will try their best to deny, delay or underpay claims by affected homeowners in an attempt to "save" their company. They will resort to all possible excuses and reasons insurance companies deny fire claims.

Claiming fire insurance can be a hassle and you do not deserve more unneeded stress when dealing with a loss from fire. You deserve the time and chance to fix your home and life back together.

It is in your best interest to hire a skilled insurance claim attorney. An insurance litigation expert lawyer will help you see clearly and dodge the excuses and reasons companies deny fire claims and ensure that you get what you deserve.

To fight back against an insurer acting in bad faith, you will need to have another fire investigator inspect your home in order to receive another opinion. If the second report contradicts the initial fire report, then you could have the fire investigator read his testimony on the stand, if needed.

If your insurance company has denied your Texas fire insurance claim, you need to contact an attorney who handles fire loss claim denials at The Voss Law Firm. Our attorneys will fight to get you the full amount of insurance benefits that you are entitled to.

We will help you get your home or business back by getting the insurance claim you deserve without the added stress that your insurer would otherwise give you.

Please call one of our knowledgeable and experienced Texas residential insurance litigation lawyers to schedule a free, no-obligation case consultation at 281-549-8911 today.

You can also get a FREE copy of insurance litigation lawyer Bill Voss' e-book: Disputes With Your Insurance Company – What All Consumers Need to Know.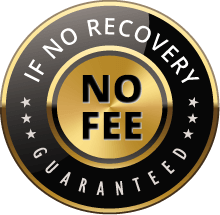 The Voss Law Firm, P.C. represents clients on a local, national and international basis. We proudly serve companies and individuals along the Gulf Coast and around the globe on a contingency fee basis. Our law firm collects nothing unless we recover on our client's behalf.