Frequently Asked Questions About Tornado Insurance Claims
Get answers to common questions about tornado insurance claims, or contact our attorneys directly for help with a claim that has been denied or underpaid.
Page 1

How Can I Get Help If the Insurer Delays My Tornado Insurance Claim?

All too often, one finds themselves waiting and waiting for answers about a tornado insurance claim, and it's time to start taking control.

Without specific details about your policy and your situation, it is hard to say exactly why your tornado insurance claim has been delayed.

However, you should know that there are a lot of reasons for delays in tornado insurance claims—and it's really not that uncommon for policyholders to wait months, weeks, or years for a resolution.

Fortunately, though, it is sometimes possible to speed up the process and get the insurance settlement you need.

Why Are Tornado Insurance Claims Delayed?

Tornado insurance claim delays can be as simple as a paperwork error or overlooked detail, but resolving delays isn't always so easy.

Tornado-producing storms often affect large areas or several different regions over a wide location, and they often occur in the same seasons as other damaging storms.

This means that insurance companies may need to send hundreds of insurance adjusters to help with the huge number of incoming tornado claims after even just a single major storm.

It is important to understand that the adjusters who respond to tornado insurance claims may be rushed, handling a lot of claims, or working long hours.

Some may also lack some of the training and experience needed to settle a tornado insurance claim efficiently.

All of these issues can lead to longer waits for policyholders, as well as an increased likelihood that some losses may be missed.

Tornados can also leave much more complex questions about coverage than a typical storm.

Homes or businesses may have sustained multiple major damages or even be total losses, meaning that the ensuing tornado insurance claim is substantial.

There can also be questions about how certain losses are covered under existing policies, especially when it comes to exterior losses or water damage.

Of course, there are also times when the insurance company is acting unfairly or in "bad faith."

Sadly, it isn't uncommon for insurance companies to drag your tornado insurance claim out for months or years for no apparent reason, sometimes in hopes of convincing you, the policyholder, to accept less than what your tornado insurance claim is really worth.

Some policyholders may also start running into longer and longer delays after they have refused a "low ball" offer or a settlement that doesn't cover the full extent of their losses.

The plain truth is that insurance companies stand to gain a lot when major tornado insurance claims are delayed, so it's worth looking into your rights if your claim seems to be taking longer than usual to resolve.

Where Can I Get Help With a Delayed Tornado Insurance Claim?

No matter why your claim has been delayed, you deserve a timely resolution.

If your insurance claim has been unreasonably delayed, you can get help by reaching out to an attorney who has experience with insurance disputes and complex claims.

He or she can help you pinpoint the cause of the delay and take action to move the process along.

When you work with an experienced policyholder attorney, he or she can take steps to help you effectively get the tornado insurance claim you deserve.

Here are the benefits of getting legal help from an insurance litigation attorney when trying to get your tornado insurance claim.

Review and analyze your claim for potential problems that might be causing delays.
Help you arrange for independent assessments and estimates of damage.
Communicate with the insurance company about the delay.
Help facilitate a more effective and timely resolution of a tornado insurance claim.
Clearly explain what your options are for moving forward.
Negotiate a fair resolution and prepare for potential litigation if a satisfactory resolution can't be reached in a reasonable amount of time.

Do you need help with a tornado insurance claim that has been endlessly or mysteriously delayed?

Working with an attorney who has extensive experience with property damage claims can help you both protect your rights and maximize your claim.

For immediate assistance with your questions, you can call our law office at 1-281-549-8911, use our online contact form, or start a Live Chat now.

What can I do if the insurance company says I've misunderstood my tornado insurance coverage?

When you read your insurance policy after a tornado, it may seem clear to you that the property losses you suffered in the storm will be covered. However, when your insurance company reads the same policy, it says that you're not covered. How can there be so much confusion over a single policy when the words you're looking at are the same?

Unfortunately, these kinds of misunderstandings happen more than you might think. Differing interpretations of policy wording, unexpected exclusions, and even subtle gaps in coverage can mean that many seemingly legitimate tornado claims are instead denied outright. Here are some things you should know.

Common Misunderstandings About Insurance Coverage After a Tornado

Many property owners misunderstand the coverage their insurance policies really provide. Despite efforts to make policy terms easier for consumers to understand, these documents are often still filled with confusing industry terms and unusual definitions. While many people have read their basic declarations page, they often haven't read deeper into their policies—and they may not be aware of important exceptions to their coverage. For example, although most standard policies will include some coverage for tornado losses, they don't always cover:

Inflation adjustments. Inflation can mean that the cost of repairs or replacement has increased significantly compared to when you first purchased your insurance policy. However, insurance companies don't always account for the most recent fluctuations in price.
Changes in building codes. Building codes and regulations change over time, but insurance companies won't always cover the costs of bringing a property up to new codes. This can particularly be a challenge in areas that have suffered very heavy damages from tornados and may need to completely rebuild properties.
Access for repairs. Although your insurance policy may cover the repair of tornado damages, it doesn't always cover the cost of getting in to do the job. While the costs of access lines and drywall patches may not necessarily add a lot to the final cost of a repair, they can add up quickly and come as surprise when payment is due.
Losses caused by flooding. Although floods often accompany tornados, the damages they cause aren't usually covered in standard property insurance policies. Instead, most home and business owners have to submit these claims through their separate flood insurance policies. There can also be confusing exclusions or gray areas when it comes to coverage for losses due to sewer backup and overwhelmed drains in heavy rains. Insurance claims for water damage are often complicated, so make sure you understand how your coverage works.

Another common source of misunderstanding is that insurance coverage can also vary depending on where you live. For example, in some tornado-prone regions of the Midwest, insurance coverage for tornado losses may be much more limited than in other areas of the United States.

Clearing Up Misunderstandings About Tornado Insurance Policy Terms

To avoid misunderstandings, the best thing you can do is make sure you carefully read through and understand your insurance policies. You should ask questions about what might be covered, and pay attention to deductibles, coverage limits, and exclusions. Don't be afraid to ask the insurance company for help if there are sections or exclusions you don't understand. You should also make sure to check your insurance coverage regularly and notify the company any time you've made major changes to your property. All of this helps you avoid surprising claim denials when you need help the most.

However, keep in mind that there are also situations where the insurance isn't playing fair, so don't automatically assume that a denial or delay is your fault. There are many tricks insurance companies use to avoid paying the maximum amount for tornado claims, and there are times when insurance companies unfairly interpret policy terms to their benefit. It's worth taking the time to talk over any major surprises in your coverage with an experienced professional.

Insurance companies deny tornado claims for a number of reasons, and it's not always the policyholder who is wrong. If you've read over your existing policies and just can't seem to spot the problem, the next step is to take your concerns to an experienced policyholder attorney. With professional legal help on your side, you can work through your policy—word by word, if necessary—to dig out the truth about your coverage and make sure the insurance company is treating you fairly and acting in "good faith." If you have questions, reach out to the Voss Law Firm at 1-888-614-7730 for a one-on-one review of your situation and real answers about moving forward.

How long do I have to submit a tornado insurance claim for my business?

Just like homes and residential buildings, commercial buildings and businesses also suffer in tornados and severe storms. However, it's not always easy to figure out what the insurance company expects from you as a commercial policyholder or how long you really have to get everything in order and submit a claim for your losses.

Although there should be a simple answer to your question, the truth is that how long you have to file a commercial tornado claim depends on a number of factors, including both the expected and the potentially surprising. To get a better idea of your timeline, first check out this general information about time limits in insurance claims. However, don't stop there and assume you're prepared.

Potential Problems With Time Limits for Submitting Commercial Tornado Insurance Claims

The issue with predicting how long you have to file a property damage claim is that, especially when tornado damage is widespread or severe, the question of time limits becomes more complicated for businesses because:

You're rarely dealing with a single, set-in-stone time limit. There may be a number of different time limits you need to meet when making a claim for tornado damage after a major storm, and they may come up at different times throughout the process. There are usually time limits laid out in your policy that cover when the policyholder must submit notification of loss, proof of loss, and other documentation. Make sure that you ask about the time limits that apply to your business, and ask for an extension if you're unsure you can meet the appropriate deadlines.
You may have to wait longer to get assessments and documentation. Another snag that can come up in tornado insurance claims is how long it will take you to arrange for the contractors and assessments needed to submit your claim. Often, after a major weather disaster, you will be competing with other businesses and residents who are also rushing to recover. The number of people and businesses who need help can quickly overwhelm regional adjusters, services, and systems.
You may be submitting several insurance claims. For most businesses, it isn't unusual to need to submit claims for several different types of damage under different policies or insurance providers, all of which may have varying time limits in place. This might include claims for structural damage to buildings, replacement costs for equipment, damage to company vehicles, business interruption losses, and more. Additionally, if flooding followed the tornado, some of the water damage you suffered is likely to be covered under your separate flood insurance policy.
Your coverage situation is unique. Different rules, laws, and time limits may apply depending on the type of business you own, where you are located, the coverage provided by your specific policy, and other details. For example, insurance coverage for tornado losses is typically more limited in the "Tornado Alley" region of the United States. As another example, the insurance coverage rules for a large agribusiness can be very different—and more complicated—than the coverage for a small retail business.
Government relief programs may be available. In addition to your commercial insurance coverage, you may qualify for other forms of relief in your state, city, or county. While this is good news for business owners affected by a major tornado, it also means that there is a new set of deadlines and time limits involved in applying for these programs and determining if your business qualifies for assistance.

Although the rules can be complicated and coverage can vary dramatically, remember that the rules that govern insurance claims also give you rights as a policyholder. These rules also apply to the insurance company, which has a duty to respond to you and resolve your claim in a reasonable amount of time. If you don't understand the time limits that apply to your business, or if you feel the insurance company is drawing out the length of time it takes to resolve a claim, don't be afraid to get legal help.

If you believe that the insurance company is treating you unfairly or acting in "bad faith" with your tornado insurance claim, call the Voss Law Firm today at 1-888-614-7730. You can also get answers to many common questions from policyholders by reading through a free copy of our book, Commercial Insurance Claims: The Basics.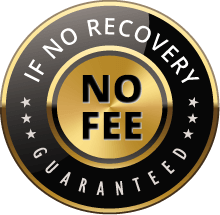 The Voss Law Firm, P.C. represents clients on a local, national and international basis. We proudly serve companies and individuals along the Gulf Coast and around the globe on a contingency fee basis. Our law firm collects nothing unless we recover on our client's behalf.