Answers to Frequently Asked Questions About The Insurance Claim Process
Do you have questions about commercial and business insurance litigation, business claims law, bad faith insurance litigation, industrial insurance claims litigation, condominium insurance claims, church claims, apartment claims, first party bad faith insurance claims, and marine insurance claims? To discuss your case, contact The Voss Law Firm, P.C. toll free at 888-614-7730.
Page 2

How do you know if you qualify for the Fentanyl patch lawsuit?

Because of defects in manufacturing and design, some of pain patches allowed excessive pain medication levels into the bloodstream without the patient's knowledge. The Fentanyl patch and Duragesic skin patch, along with other generic products, have caused deaths and serious side effects from overdoses of Fentanyl in patients. This defect has been linked to respiratory depression, decreased blood pressure, coma and even death.

If you were injured or you lost a loved one due to the Duragesic skin patch or the Fentanyl pain patch, medication error may be to blame. You may qualify for benefits under the Fentanyl patch lawsuit if one of the following occurred:

You received a prescription for the pain patch without the doctor finding out what other medication you or a loved one was on. These patches are not intended to be used with other medication that affect how Fentanyl is broken down in the body or combined with medicines that affect brain function.
You received a prescription for the skin patch for pain that was not persistent or constant. If this pain patch was prescribed to you or a loved one after an operation for short-term pain, you may qualify for the Fentanyl patch lawsuit. This is because these types of skin patches should only be given to people with chronic pain who are already taking other narcotic painkillers.
You received a prescription for the Fentanyl patch or Duragesic patch without warnings about the medication. The FDA has indicated that patients should be informed about the dangers of this medication and directions for safe use of the patch.

If you were injured or lost a family member due to the Fentanyl pain patch, you should speak with a caring and experienced Texas dangerous drug attorney at the Voss Law Firm at 888-614-7730 to find out your rights in a free legal consultation.

Should I buy gold coins from TV?

Although it seems rather simple and easy to purchase gold coins from TV, it is more dangerous than you realize. There are numerous reasons that it may not be a good idea to purchase gold off of television shows.
First, you have to call the phone number listed on the television. The person who picks up the other end of the line is a trained salesperson who has many different angles to try to upsell you. You may have just wanted to purchase one coin, but they generally don't let you off that easy.
They will try to keep you on the phone and use their unethical sales practices to try and sell you rare gold coins or something else, such as a higher-priced coin. They may make whatever they are selling you sound great and promise that the coin will appreciate in value, but remember that they probably make commission off of you.
Additionally, they often sell gold well over the melt value and they may trick you on the spot price. Their tricks are countless, and you do not really know who you are dealing with on the other end of the phone.
While not every gold company on TV is perpetrating gold coin scams, many are. It is best to not purchase gold coins or gold bullion on TV, but to call a reputable dealer instead.
If you feel like you were the victim of gold coin fraud, please call a concerned and experienced Texas gold coin fraud attorney at the Voss Law Firm today at 888-614-7730 for a free legal consultation. You can also request you FREE copy of coin fraud attorney Bill Voss's book Coin Fraud – Is Your Investment at Risk?

Why do cases often settle after depositions are taken?

If after your deposition is taken, the other attorney believes your story and believes that your testimony will be compelling to a judge or jury, he or she will likely tell the Defendant that the settlement offer should be increased. Furthermore, if the Defendant says anything damaging or does not come across trustworthy, his or her attorney will also encourage settlement.

How can I find out if a doctor has been previously been sued for malpractice?

Check with your state medical licensing board to see if they have, and will release, information on the doctor.


State Medical Licensure Requirements and Statistics also includes contact information for licensing boards and their respective Web sites (see below).

Alabama State Board of Medical Examiners

Alaska Division of Occupational Licensing, State Medical Board

Arizona Medical Board

Arizona Board of Osteopathic Examiners in Medicine and Surgery

Arkansas State Medical Board

Osteopathic Medical Board of California

Colorado State Board of Medical Examiners

Delaware Board of Medical Practice

District of Columbia Board of Medicine

Florida Board of Medicine

Florida Board of Osteopathic Medicine

Georgia Composite State Board of Medical Examiners

Hawaii Board of Medical Examiners

Indiana Health Professions Bureau

Iowa Board of Medicine

Kansas State Board of Healing Arts

Kentucky Board Medical Licensure

Louisiana State Board of Medical Examiners

State of Maine Board of Osteopathic Licensure

Maryland Board of Physicians

Minnesota Board of Medical Practice

Mississippi State Board of Medical Licensure

Missouri State Board of Registration for the Healing Arts

Montana Board of Medical Examiners

State of Nevada Board of Medical Examiners

Nevada State Board of Osteopathic Medicine

New Jersey State Board of Medical Examiners

New Mexico Medical Board

New Mexico Board of Osteopathic Medical Examiners

New York State Board for Medicine

North Carolina Medical Board

Oklahoma State Board of Medical Licensure and Supervision

Oklahoma Board of Osteopathic Examiners

Pennsylvania State Board of Medicine

Pennsylvania State Board of Osteopathic Medicine

South Carolina Board of Medical Examiners

South Dakota State Board of Medical & Osteopathic Examiners

Tennessee Department of Health

Texas State Board of Medical Examiners

State of Utah Department of Commerce

Vermont Board of Medical Practice

Vermont Board of Osteopathic Physicians and Surgeons

Virginia Board of Medicine

Washington Board of Osteopathic Medicine and Surgery

West Virginia Board of Medicine

West Virginia Board of Osteopathy

State of Wisconsin Medical Examining Board

Wyoming Board of Medicine

Can you describe the basic steps which are involved in the litigation process in Texas?

Your case is initiated by filing a lawsuit with the Clerk of Court. The debtor is served with the lawsuit by an authorized process server and then becomes a Defendant in the case. At this stage, third parties may be brought into the lawsuit as necessary. Basically, a Defendant has twenty (20) days within which to respond to the initial lawsuit or be defaulted.

After this initial pleading stage, the parties enter into the "discovery" stage. Sworn testimony can be elicited from the Defendant and other witnesses concerning the facts of the case. A Defendant who improperly disputes a claim may be exposed at this stage.

As discovery winds down, the parties are typically required to attend non-binding mediation. At this stage, the parties attempt to voluntarily resolve the case with the help of a trained mediator. The vast majority of cases are resolved at the mediation stage.

If the parties are unable to voluntarily settle the claim, the parties prepare for and proceed to trial. The issues in the trial can be decided either by a single judge or by a panel (jury) of disinterested citizens chosen from the community.

If you prevail at trial, you will be awarded a judgment. The Defendant may pay the judgment once a decision has been rendered. It is also possible for a Defendant to appeal a money judgment, but the judgment debtor is required to post a significant cash bond for the right to appeal the trial court's decision to the appellate court.

What exactly is a Certificate of Insurance or Declarations page?

A Certificate of Insurance or Declarations page is a document which shows the policyholder's name, liability limits, effective dates of the policy and also the broker's name and address. This form is often requested from clients in order to show proof of insurance.

Do Public Adjusters have a Code of Ethics that they must follow?

Adjusters and Public Adjusters - Claims Handling, Code of Ethics
Yes; the following applies to all types of adjusters:

An adjuster must put fair and honest treatment of the claimant above their own interests;
An adjuster cannot steer any claimant needing repairs or other services to any person with whom the adjuster has an undisclosed financial interest or who is anticipated to provide the adjuster with any compensation for the referral for any resulting business;
An adjuster should not provide any favored treatment to any claimant;
An adjuster must adjust claims strictly in accordance with the insurance contract;
An adjuster must not approach investigations, adjustments, and settlements in a manner prejudicial to the insured;
An adjuster must make truthful and unbiased reports of the facts making a complete investigation;
An adjuster must act with dispatch and due diligence in achieving a proper disposition of the claim;
An adjuster must report to the Department any conduct by a licensed insurance representative of this state which violates any provision of the Insurance Code or Department rule or order;
An adjuster must exercise extraordinary care when dealing with elderly clients to make sure they are not disadvantaged by failing memory or impaired cognitive processes;
An adjuster cannot negotiate with a third-party represented by an attorney, if he has knowledge of the attorney. This does not apply to an insured or the insured's resident relatives;
An adjuster is permitted to interview any witness without the consent of the opposing counsel or party. However, the adjuster must avoid any suggestion calculated to induce a witness to suppress or deviate from the truth. If the witness gives a signed or recorded statement and requests a copy the adjuster must provide a copy;
An adjuster cannot advise a claimant to refrain from seeking legal advice or retaining legal counsel;
An adjuster cannot negotiate with or obtain a statement from a claimant or witness at a time they would reasonably be expected to be, in shock or serious mental or emotional distress as a result of physical, mental, or emotional trauma associated with a loss;
An adjuster cannot conclude a settlement when the settlement would be disadvantageous to a claimant who has been traumatized or distressed by a loss; o An adjuster cannot give legal advice;
An adjuster must be competent and knowledgeable as to the terms and conditions of the insurance coverage; In addition to the above, the following ethical constraints are specific to Public Adjusters.
A PA cannot represent a person or entity whose claim the adjuster has previously adjusted while representing any insurer or independent adjusting firm;
A PA must not represent or imply to a client that insurers, company adjusters, or independent adjusters routinely attempt to deprive claimants of their full rights under an insurance policy;
A PA cannot represent or act as a company adjuster, independent adjuster, or general lines agent;
A PA must advise the client In advance, of their right of legal counsel to represent them and that the choice is to be made solely by them;
The PA must notify the client in advance of the name and location of any proposed contractor, architect, engineer, or similar professional, before a bid or proposal can be used by the public adjuster in estimating the loss or negotiating settlement. The client may veto any of these persons, in which case that person cannot be used in estimating costs;
The PA must make sure any contractor, architect, engineer, or other professional used in formulating estimates is licensed by the Florida Department of Business and Professional Regulation;
A PA cannot prevent or attempt to dissuade a claimant from speaking privately with the insurer, company or independent adjuster, attorney, or any other person, regarding the settlement of the claim;
A PA cannot have any interest in salvaged property, except with the written consent and permission of the insured;
A PA cannot accept referrals of business from persons whom the adjuster may conduct business or where there is any form of agreement to compensate the person for referring business to the adjuster. No Public Adjuster can compensate another person for the referral of business to them, except from one adjuster to another; this part of the rule has been added to F.S. 626.854(13);
A PA's contract with a client can be cancelled by the client without penalty or obligation within 3 business days after the contract is executed; o A PA cannot enter into a contract or accept a power of attorney which gives them the authority to choose the persons who will perform repair work; and
A PA must not restrict or prevent an insurer, company adjuster, independent adjuster, attorney, investigator, or other person representing the insurer from having reasonable access at reasonable times to an insured or claimant or to the insured property that is the subject of a claim.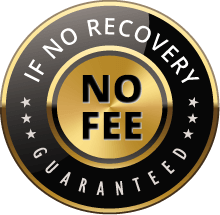 The Voss Law Firm, P.C. represents clients on a local, national and international basis. We proudly serve companies and individuals along the Gulf Coast and around the globe on a contingency fee basis. Our law firm collects nothing unless we recover on our client's behalf.