Our Insurance Claim Bad Faith Legal Blog
The Voss Law Firm, P.C. maintains an award winning blog about legal issues and other developments related to commercial and business insurance litigation, business claims, insurance litigation, first party insurance claims, and bad faith claims. Our experienced litigation attorneys provide a full range of legal services to businesses, property owners and individuals in Texas and around the world.
Page 67

Tortious Interference in Texas Business Relationships Order your free copy of Texas business lawyer Bill Voss's book: Business Disputes – Critical Information for All Business Owners. If you have been a victim of tortious interference, you may be entitled to damages. When your business has been adversely affected by an interfering party, you need to speak with qualified Texas business litigation attorney. Call the Voss Law Firm today regarding your business disputes at 888-614-7730.

Excuses Insurance Companies Use to Deny Your Texas Fire Claim If you have suffered fire damage to your home, condo, or place of business, beware of the excuses insurance companies use to deny or diminish claims. Read this blog to find out how insurance companies take advantage of their own policyholders during a difficult time. You may need an experienced Texas insurance claim lawyer to work with the insurance company on your behalf. Contact the skilled attorneys at the Voss Law Firm today regarding your fire insurance questions at 888-614-7730.

Damages and Remedies Available in Texas Breach of Contract Cases If you believe you are a victim of a breached contract in Texas, you need to determine if you had a valid contract and what types of damages may be available to you. Read this article, and contact the Voss Law Firm at (866) 276-6179 to speak with an experienced Texas business litigation lawyer today. You may also take advantage of attorney Bill Voss's free book, Business Disputes – Critical Information for All Business Owners.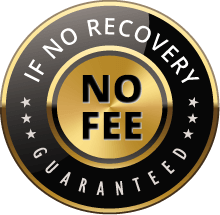 The Voss Law Firm, P.C. represents clients on a local, national and international basis. We proudly serve companies and individuals along the Gulf Coast and around the globe on a contingency fee basis. Our law firm collects nothing unless we recover on our client's behalf.