Frequently Asked Questions About Hurricane Insurance Claims
Our policyholder attorneys have answered a number of common questions about hurricane insurance claims, claim denials, and more in our extensive FAQ.
Page 1

What if I don't have proof of personal items in my home before a hurricane?

Preparing an inventory list of the personal belongings in your home saves time and money after a major storm. We recommend that everyone should create a descriptive list of items and update it regularly. However, if you're worried that you don't have any proof of the personal belongings you lost in a hurricane, don't panic. When you don't have an inventory list, you can still receive compensation from your insurance claim, simply by using other forms of evidence to prove how your property was before the storm and that you owned certain items.

Evidence of the Loss of Personal Belongings After a Hurricane

Even if you don't have official documentation of your home's contents, there are other acceptable methods to demonstrate evidence of your personal belongings after they've been lost in a hurricane. Typically, policyholders in this situation will turn to:

Bank account and credit card statements. For most homeowners, major purchases are made by check, check card, or credit card. Luckily, banks and credit card companies allow clients to access several years of their statement records online. You can also request a hardcopy of your archived records for proof of purchases. However, since many financial institutions switched to paperless archiving to save money, be prepared for this request to take some time to fulfill—usually a couple of weeks—and possibly require upfront processing fees.

Photographs. If possible, go through your family photos and the photos on phones and digital devices. If you have any photos of you or anyone in your family with the items that were lost in the hurricane, you can submit the photos as evidence for your insurance claim. Whether the photo is focused on the item or simply shows it in the background, it can be helpful. Photographs are also useful to show the exterior or structure of your home prior to the storm, so consider supplementing your inventory list in this way.

Videos. Video footage is another helpful tool to catalog your personal belongings. Although it might not be the first thing that springs to mind, many homeowners have video clips of their personal items saved on their phones, digital devices, and cameras, especially from the holidays. For example, if you have a Christmas video showing a new flat screen TV, that video could serve as proof that you owned the television. Videos expand upon photographic proof because they often show several items in the same clip, as well as how they were arranged in your home.

If you have questions about what kind of documentation your insurance company needs for personal belongings, call your representative. If you're unable to get the answers you need from the insurance company, you also have the option of consulting with an attorney for help preparing an inventory of your home's lost contents after a hurricane.

Hurricane Claim Delays

If you didn't have a home inventory prepared before the hurricane, you may still be able to collect insurance payments for your personal belongings, but it's likely your claim will take longer to resolve. Factor in the time it will take for you to collect all the proper information, and then how much additional time the insurance company needs for review. Because so many people and properties are usually affected after a hurricane, this also compounds delays in the response from insurance companies, contractors, and others entities that play a part in preparing and settling your claim.

However, if the insurance company has stopped responding to your questions, or if your claim still isn't settled after waiting for months after the storm, it's important to start inquiring about reasons for the delay. To understand your rights when an insurance company unfairly delays or denies a claim, you can speak to a knowledgeable attorney with the skill to handle policyholder concerns.

At the Voss Law Firm, we have extensive experience helping home and business owners determine proof of what items were lost or damaged in a storm. We encourage you to call 888-614-7730 today with your questions and concerns. You may also find it helpful to request a complimentary copy of our book, Your Essential Guide to Residential Claims.

What can I do if the insurance offer for my hurricane claim is too low?

Anyone who owns a home or business damaged in a major hurricane is bound to face some challenges after the storm has passed and the insurance claims process begins. For many people, it may be the first time they've submitted a major insurance claim, and they are often unprepared for some of problems that crop up.

One of the primary issues that we see has to do with settlement offers that are inadequate and don't cover the true cost of the damages to a property. Receiving these kinds of "lowball" offers can be especially frustrating when someone has waited weeks or months for payment after a disaster, and some policyholders are tempted to take it and just move on. However, you should know that you may be able to negotiate with the insurance company for the full worth of your claim.

What to Do If You've Received a "Lowball" Offer for a Hurricane Insurance Claim

If you have received a laughably low offer for your hurricane damages, you already know it's no laughing matter. The difference between a "lowball" offer and the true worth of your claim can be significant. Here are some things you can do to fight an unfair settlement offer and work toward a better resolution:

Understand what your claim is actually worth. If you don't know how much your insurance coverage should cover, or if you haven't included everything that the policy will cover, then you don't know if what the insurance company offers you is off base. Make sure that you have gotten thorough assessments of all your hurricane damage, including potentially "hidden" damages that can cause problems later on. Remember, too, that your coverage may not be limited to just the costs of structural damage. You also may be able to seek reimbursement of some of the costs of relocation, temporary repairs, business interruption, and more.

Don't accept the first offer. You don't have to accept the first settlement offer you receive from the insurance company. You should know that the first settlement from the insurance company is often lower than it should be. Sometimes, the offer is too low because there has been error or something was overlooked. However, some insurance companies also routinely offer less with the initial settlement in hopes of saving their own bottom lines. Before jumping to accept the first offer from the insurance company, you should carefully review the offer with an attorney.

Don't accept an offer you don't agree with. If you receive any kind of settlement offer or check from the insurance company that you don't agree with, don't accept it. As in the above situation, you should instead carefully review the offer with an attorney and try to nail down why the amount is less than you expected.

Talk to an experienced attorney. It may still be possible to recover what you need from the insurance claims process, but a it takes a great deal of knowledge, preparation, and organization to work toward a more favorable outcome. Because of this, it's important to not only find an attorney to help you, but to find an attorney who has a long history of resolving hurricane insurance claims and disputes. Someone who has experience negotiating hurricane insurance claims can better help you gather the necessary evidence, meet time limits, and protect yourself and your property. If you are currently searching for an attorney, find out why Bill Voss might be the right attorney for you.

Insurance companies have a duty to act in good faith and handle claims fairly, and they shouldn't get away with denying or underpaying legitimate claims for hurricane damage. If you believe that the settlement you've been offered isn't inadequate or doesn't appropriately cover your losses, reach out to the Voss Law Firm today at 1-888-614-7730 for more information about fighting "lowball" insurance settlements, your rights, and how to get help.

Roof Insurance Claim Denied Because of Pre-existing Damage - What to Do Now?

Your home or business suffered damage in a hurricane or other major wind event, but the insurance company says you have "pre-existing damage" and is ruling your roof insurance claim will be denied.

What's going on, and what can you do now?

At The Voss Law Firm, P.C., we have seen firsthand how often insurance companies use any excuse possible to get out of paying a legitimate insurance claim.

The truth - Insurance companies often deny claims to save money.

Many people who have had their roof insurance claim denied by their insurers don't know that they can appeal the company's decision and fight back.

You can appeal their claims of pre-existing damage or wear and tear.

However, some insurers will declare a roof insurance claim denied due to "pre-existing damage," "maintenance," or "wear and tear."

What can you do to avoid having your roof insurance claim denied?

Hurricane Insurance Claim or General Roof Insurance Claim Denied Due to Maintenance Issues or Previous (Pre-existing) Damage?

Here's What You Should Do Next.

Property insurance policies are designed to cover losses from sudden events, such as hurricanes and other large wind events.

However, even if you did sustain some wind-related losses, property insurance companies typically will not cover any losses involving the following.

Lack of appropriate maintenance
Issues that existed before you bought your property
Wear and tear over time
Damage from lack of temporary repairs after a loss

You may also run into trouble with a claim for hurricane losses or have your roof insurance claim denied if you previously received compensation for a different insurance claim on that part of your house.

For example, you can't file a claim on a roof you received reimbursement to repair if you didn't follow through with that maintenance at the time.

If the insurance company believes your hurricane damage was pre-existing and declares your roof insurance claim denied, this may be a legitimate cause for denial.

If the damage was your fault, it's unlikely that you'll be able to recoup the total amount of your losses.

There are many reasons a hurricane insurance claim may be legitimately denied, and there may be little that a home or business owner can do if the insurance company says their losses fall under a "pre-existing damage" exclusion.

However, if you have read over your policy and believe your claim has been unfairly denied or wrongly blamed on old damages, don't give up, we're here to help.

Instead, pursue your questions about the denial with an experienced insurance litigation lawyer and avoid having your roof insurance claim denied.

An attorney can look at your policy, review the decision, and help you understand the reason your claim was denied.

Suppose he or she determines your claim has been unfairly denied. In that case, the attorney can communicate with the insurance company, have an outside expert look at your home, and build a case for you to receive the compensation you and your family deserve.

Hurricane insurance claims are underpaid or unfairly denied more often than most policyholders know, and it's always worth digging deeper into your rights if you're unsure.

How to Avoid Having Your Roof Insurance Claim Denied Due to Pre-existing Damages in the Future

Insurance companies generally set out strict rules about pre-existing damage, whether you're buying insurance for a new home or already have a homeowner's policy in place.

If you're concerned or live in a hurricane-prone area, there are a few steps you can take to help avoid having your roof insurance claim denied due to pre-existing damage.

Review your insurance coverage.

Understand how your insurance policy handles pre-existing damage and maintenance issues, and see what tactics they can use to have your roof insurance claim denied.

Even after reading through your current policy, call your insurer directly to clarify your coverage if you aren't sure.

Inspect your property regularly.

If you don't know there is a potential problem or that you previously sustained a loss, you can't expect your insurance company to know—or to pay. Always check your properties with regularity.

Pay special attention to your roof.

It's easy to miss small leaks or tears that can eventually lead to significant damage.

Roof damage is the main reason for hurricane insurance claims, aside from damages caused by a storm surge.

Hurricane winds can lift shingles, puncture roofing material, and even remove or shift the entire roof.

Most people end up taking "after" photos of hurricane damage when it happens, but "before" condition photos make it easy to show that damages did not exist before the storm.

Take pictures or shoot a video of your home and property before storm season starts, date the footage, and retain this documentation just in case it's needed for an insurance claim. If you can add a date stamp of a newspaper to show the date the video was created, it will only help further.

Evidence will help you avoid having your roof insurance claim denied.

​Bring in a professional.

Roofing or repair professionals can not only help you inspect your home for hard-to-spot problems but also repair gaps and holes, secure loose roof shingles or siding, and even install precautions such as hurricane straps.

If you've already sustained damage from a hurricane, a professional can also help provide thorough assessments and estimates for insurance purposes.

It is significantly a wise choice to get the help of an insurance litigations lawyer to help you avoid having your roof insurance claim denied. Precautions provide peace-of-mind, but hurricanes and tropical storms can still wreak havoc on your home and cause damage.

If you are denied insurance claim coverage or getting the runaround from your insurer, please call The Voss Law Firm, P.C. at 1-281-549-8911 to set up a free strategy and review session with a skilled insurance claim attorney.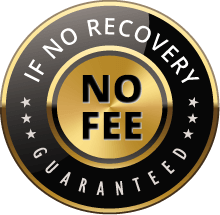 The Voss Law Firm, P.C. represents clients on a local, national and international basis. We proudly serve companies and individuals along the Gulf Coast and around the globe on a contingency fee basis. Our law firm collects nothing unless we recover on our client's behalf.