Frequently Asked Questions About Wind Insurance Claims
Get helpful answers to common questions about wind insurance claims and dealing with the insurance company in our Frequently Asked Questions.
Page 1

Do I need an attorney to help with my insurance claim for wind damage?

High winds are a common source of costly damage to homes, businesses, and other properties across the United States. In fact, it's not unusual for property owners to file a wind insurance claim at some point in their lives, and it's often important to the policyholder that the claims be paid in full under the policy so repairs can be completed promptly. But, in these situations, do you really need to get a lawyer involved just to get fair payment for the wind damage to your property?

The good news is that many wind damage claims can be easy enough to settle fairly and quickly without the help of an attorney. The bad news is that this isn't always the case, so it makes sense to look for experienced help when you aren't getting the results you need. The real trick is to know when to look for outside help with your claim.

When You Should Consider Talking With an Attorney About a Wind Damage Claim

If the wind damage on your property was minor, or if you understand your policy and feel comfortable negotiating a fair settlement, then you probably don't need to contact a lawyer about your insurance claim. However, you should consider at least talking with an attorney if:

You don't agree about the damage. You believe your home was damaged by recent high winds, but your insurance company claims it's old damage. You believe high winds caused deeper damage to your siding, but your insurance company's inspection only took surface damage into account. There are a lot of viewpoints regarding damage during negotiations about a wind insurance claim, and even minor disagreements about the type or extent of damage can make a huge difference in the outcome.
You don't agree about your coverage. You believe your damage should be covered under your policy, but the insurance company disagrees. You believe that your roof requires replacement, but your insurance company will only pay for repairs. In these kinds of situations, having someone review your claim who is experienced with coverage issues and insurance industry practices can be a big relief.
Your insurance claim for wind damage is denied, and you don't understand why. Insurance companies may deny wind claims for a number of reasons, but that doesn't mean you should just accept a claim denial that you don't understand or agree with. If your claim has been denied, an attorney can help you determine the reasons for the denial and fight for the payment you deserve.
An insurance company acts in "bad faith" when handling your claim. An insurance company acts in "bad faith" when it unfairly denies, delays, or underpays a claim or otherwise doesn't "play by the rules." In these cases, an attorney can help you understand your rights, build a case against the insurance company, and file a lawsuit, if necessary.

Ultimately, don't accept a settlement you are unhappy with until you have investigated your rights with an experienced legal professional. If your property has severe damage, or if your insurance coverage is complex, you might also benefit from speaking with an attorney even before you submit a claim. This can be especially helpful for claims involving farms, commercial buildings, condos, and other properties that often carry many layers of coverage.

Get Help With Difficult Wind Insurance Claims

Insurance company representatives sometimes tell policyholders that hiring an attorney will slow down their claims or eat up their settlements, but the truth is that an attorney can help you fight for the fair outcome you deserve. In many cases, attorneys offer a free case review to talk about the problems you're having, even if you later decide that hiring an attorney isn't the right solution.

If you think you might need help with a wind insurance claim, learn more about how to find the best attorney for your insurance claim case, or you can contact the Voss Law Firm today at 1-888-614-7730 for immediate answers to your questions.

How Do I Settle a Roof Damage Insurance Claim?

Sudden windstorms leave homeowners and business owners in difficult situations, especially if they have to add struggles with the insurance company to their list of problems.

So, how can you effectively settle a roof damage insurance claim?

The first thing you should know is that it's best to be prepared.

Even when a hurricane or tornado isn't present, high winds can cause severe structural damage.

No matter how serious it is, from a few missing shingles to a total loss, it's essential to be ready to work with the insurance company—even if you don't expect much of a fight to settle your claim.

Although you probably expect to review your policy and fill out some paperwork, you might not anticipate the amount of footwork necessary to make sure your roof damage insurance claim is settled efficiently.

There are some things you must do as a policyholder, but there is also additional information you might like to prepare before an adjuster visits.

To help you get started, here's what to know about settling your roof damage insurance claim

Roof Damage Insurance Claim - Part I

The First Steps to Take After High Winds Have Damaged Your Property.

Under most insurance policies, a home or business owner is expected to take steps very shortly after high winds or a storm. This means you should immediately:

If there have been high winds in your area, check your property for any damage to the exterior of your home or business, including roofs, windows, doors, and siding.

You might consider contacting a professional who has the right tools, equipment, and knowledge to identify problems.

Read over the most current copy of your policy to get a better idea of your potential coverage and what the insurance company requires from you.

Contact your insurance company for your roof damage insurance claim

If you notice anything damaged, notify your insurance company of the loss.

Use this opportunity to ask questions about your coverage, your deductible, how long it might take to resolve your claim, what information you need to submit if certain contractors are required.

You should be able to leave the call with a good understanding of getting the ball rolling.

Consider temporary repairs

Check the damage to your home or business and determine if temporary repairs are needed to keep damage from getting worse.

Take pictures of the damage before you get started, and make sure an insurance company adjuster doesn't need to see the building in person beforehand.

Save all receipts and documentation from your temporary repairs.


Roof Damage Insurance Claim - Part II


What You Should Have Ready to Settle Your Insurance Claim

Once you finish the initial steps above, there's still a lot you can do to make it easier to settle a claim for wind-related damages, no matter how severe.

After reviewing your policy and notifying your insurance company about your need for your roof damage insurance claim, here's an idea of what else to prepare before an adjuster visits:

A list of personal property that has been damaged

Make a list of all items damaged by the windstorm, and keep this with any relevant receipts.

Don't replace, repair, or throw away these items before an insurance adjuster completes an evaluation.

Keep photographs of the damage for reference to help you settle your roof damage insurance claim more effectively.

A reminder of what needs to be seen on the walk-through

Make a list of everything you want the adjuster to see, including damage to the roof, general structural, outbuildings, pools, and more.

This precautionary measure helps you remember to mention some of the lesser damage and know that everything is thoroughly covered during the visit.

Copies of all communication and documentation

To ensure your insurance claim has the best chance for success, make copies of any documentation you send to and receive from the insurance company.

Hold onto all receipts, including those for temporary repairs or housing while you're displaced.

Confirm that you have a current copy of your insurance policy.

Repair and replacement estimates

Get repair or replacement bids from several contractors, and don't overlook potential "hidden" damages from the storm.

These might include damage to HVAC systems, damaged shingles, minor leaks, and other issues.

If possible, request that the bids include itemized details of the projected costs that should be covered by your roof damage insurance claim.

By taking the time to gather this information and prepare for the adjuster's visit, you give yourself a much better chance to quickly and fairly resolve your roof damage insurance claim.


Having Trouble Reaching a Fair Settlement for Your Roof Damage Insurance Claim?

If you've communicated with your insurance company and followed appropriate steps, you should be well on your way to settling your roof damage insurance claim.

However, if you are offered a settlement that doesn't seem quite right, you might want to check into your legal rights before you accept.

While many insurance claims are resolved without concern, home and business owners can run into some common issues, including the following.

Disagreements about coverage terms
Unfair denials
Repair versus replacement costs

Although these kinds of issues can be frustrating, it's possible to overcome the challenges and still get what you deserve from your claim—but you will probably need help.

If you have questions about a roof damage insurance claim that you believe has been unfairly delayed, denied, or underpaid, don't hesitate to reach out to our experienced policyholder attorneys today at 888-614-7730.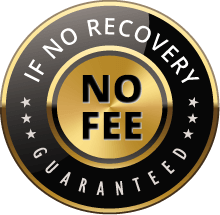 The Voss Law Firm, P.C. represents clients on a local, national and international basis. We proudly serve companies and individuals along the Gulf Coast and around the globe on a contingency fee basis. Our law firm collects nothing unless we recover on our client's behalf.