Answers to Frequently Asked Questions About The Insurance Claim Process
Do you have questions about commercial and business insurance litigation, business claims law, bad faith insurance litigation, industrial insurance claims litigation, condominium insurance claims, church claims, apartment claims, first party bad faith insurance claims, and marine insurance claims? To discuss your case, contact The Voss Law Firm, P.C. toll free at 888-614-7730.
Page 1

Should I wait to notify the insurance company of hail damage to an industrial property until I'm ready to file a claim?

Although it's normal to want a little time to think about the extent of the hail damage on your property and what happens next, don't be tempted to put off notifying the insurance company about the damage. In many cases, waiting even a day or two to report a loss event can potentially wreck your claim.

One of the first steps you should take after you recognize damage from a hail event is to look at the industrial insurance policies you hold and find out what your responsibility is for reporting a loss. While you may not be ready to file a claim for your damages right away, it is likely that you still need to notify the insurance company of what happened. While you might assume that the insurance company already knows that your entire region was pelted with a severe hailstorm, you should still err on the side of caution and notify your insurer.

Keep in mind that you don't necessarily have to file a claim right away just because you've reported a loss event. You will still have to go through the expected process of assessing, estimating, documenting, and preparing the claim before it is filed—but it can all be for naught if you haven't followed through on your responsibility to notify the insurance company of a loss.

Claims for hail damage to industrial properties can be complicated, and policyholders may have to take an active hand in their claims in order to maximize their results. If you have questions, reach out to our law office today at 888-614-7730 to talk about your concerns and schedule a free and confidential case review.

Is there anything I can do as a property owner if the insurance company has denied my claim for storm-related roof damage to an industrial building?

Claims for roof damage are often denied or underpaid, but industrial property owners can take action to fight for a more satisfactory resolution. To prevent a denial from wrecking your ability to recover from storm-related industrial property damage, here are a few options to consider:

Contact a policyholder attorney who has experience working on behalf of industrial property owners to resolve insurance claims. An experienced attorney can make sure that the needs of property owners are made a priority and that claims are settled fairly.
Bring in an experienced roofing contractor of your own choosing. While the insurance company may have conducted a thorough investigation, it's simply a good business decision to bring in an outside contractor to take a look.
Ask for a re-inspection by the insurance company's adjuster. Roofing problems may not be obvious after a roof has been exposed to hail, high winds, or heavy rains, and some issues could be missed during a rushed or inexperienced investigation. If you do decide to take advantage of this option, you may also wish to have a roofing professional of your choosing present.

If you have any questions about industrial claim denials, or if you are currently struggling to get a fair settlement for roofing damage, don't hesitate to reach out to our legal team today. For more tips, hints, and information tailored to policyholder concerns, connect with the Voss Law Firm on Facebook.

Why has my insurance claim for industrial losses following a storm been delayed?

There are a number of reasons why industrial claims are delayed. While some of these delays can be easily cleared up with a few phone calls or corrected forms, other delays are more difficult and may require the help of an experienced legal team to navigate. Unfortunately, it can sometimes be difficult for policyholders to tell the difference, and many end up putting crucial repairs on hold while they wait for answers that never come.

Why Industrial Insurance Claims Are Delayed—And Why it Could Spell Disaster for Your Business

Even claims that are delayed for valid reasons can have a big impact on policyholders and businesses. Many industrial complex owners depend on insurance payouts to make repairs, mitigate losses, and move forward with confidence. Unfortunately, delays in this process aren't uncommon in cases in which:

Your claim is very large or complicated.
Claims for industrial damage have been filed incorrectly or under the wrong policy.
You did not provide enough documentation for the insurance company to resolve your claim.
You've already refused an unsatisfactory resolution.

While some delays are truly legitimate, there are times when insurance companies unnecessarily delay—or even outright deny—valid industrial property damage claims. If you believe the resolution of your claim is taking too long or has been unfairly delayed, stop taking risks with your business today. Reach out to our experienced policyholder attorneys for fast, personalized help with large industrial damage claims.

Why should I contact a policyholder attorney to help with an industrial insurance claim for property damage?

It's a common misconception that property damage claims are always straightforward, especially in a commercial or industrial setting where there is a lot at risk. In truth, these claims can be very complicated if you aren't informed and organized, which is why it's often worth it for industrial complex owners to seek their own legal counsel during the recovery process.

While you may not ultimately need to enter into litigation with the insurance company, legal counsel can still make a difference in your industrial insurance claim. Our team can help you document, assess, and organize your approach to the property damages you have sustained, and we can also review your insurance coverage and make sure you have a recovery plan in place.

Industrial property insurance claims are often complex, and may involve a number of issues, including:

Structural damage to buildings
Fire or smoke damage
Issues with odor and air quality
Hazardous chemical cleanup
Flood, water, and mold damage
Damage to routine equipment
Damage to stocks and supplies

Depending on the specifics of your industry and property, there may also be damage to specialized equipment or production facilities to consider. When you have customers waiting, you can't afford to take risks with your recovery. An experienced policyholder can offer support and guidance that is tailored to your company and prioritize your most pressing needs as you recover.

For more information, call or email our team today, or connect with us on Facebook for additional news, updates, tips, and information for policyholders.

How should my company proceed if we've suffered weather-related property losses but the insurance company is denying our industrial insurance claim?

Although your company maintains insurance for exactly these kinds of occurrences, you've found yourself locked in a struggle with your industrial insurance provider. While you may have expected a fairly straightforward claims process, your company's claim has been denied or perpetually delayed, and you're starting to wonder if you'll be able to get the company back on its feet soon enough to prevent further financial disaster.

If you are worried about the future of your company and frustrated with the insurance company's response, do not hesitate to reach out to a legal guide who has direct experience with industrial insurance claims. At The Voss Law Firm, a skilled attorney will respond to your company representative immediately, physically come to the site of the damage, and begin documenting and assessing your losses—typically within 24 hours of your call. Working with an experienced attorney, you gain access to an insider's knowledge of the industrial claims process and a clear idea of what your expectations should be. Additionally, an attorney's skilled handling of your claim can limit further risk, help your company avoid serious mistakes, and help you navigate the process in a clear and straightforward fashion.

Any time your company is threatened by denied or delayed insurance claims, your first step should be to consult with an attorney who will act as your guide and advocate in a difficult and stressful time—and our team is standing by to help today.

For more crucial information and answers about business insurance claims, follow The Voss Law Firm on Facebook, or take a moment to view the helpful videos on our YouTube channel.

Is the water damage at our high-rise building covered by our insurance policy?

The best way to know if water damage is covered by your insurance policy is to closely read your policy (perhaps with the assistance of an attorney) and to discuss the policy with your insurance company.

Water damage is one of the more tricky types of property damage when it comes to insurance coverage. While many general policies do not cover flooding, they may cover the effects of flooding or other types of water damage. Examples of things that are covered include damage caused by a broken pipe or a broken air conditioning system.

After you have discovered water damage in your industrial property, there are immediate steps to be taken. It is vital that you document the damage carefully, find the source of the damage, and inform your insurance company as soon as possible. Keep close track of any expenses related to your loss as well as any repairs that you make. Also keep track of communications you have with your insurance company regarding the loss event.

There are two issues unique to water damage claims that you should keep in mind:

It is vital to discover the source and the extent of your water damage. If you don't deal with the origin of the problem, it can spread, ruining any restoration efforts that you have made. At the same time, if you do not discover all of the damage (such as mold damage), you may not receive claim money to make all necessary repairs.
It is vital to remove water from the area immediately after documenting the issue. Water can quickly cause damage and mold can begin forming just days after substances are exposed to moisture.

High-rise water damage claims can be complicated. If you believe that your insurance company is wrongly denying your claim, delaying your claim, or underpaying your claim, you may wish to speak with an experienced industrial insurance claim attorney. Call the Voss Law Firm today to schedule a free, confidential consultation: 888-614-7730.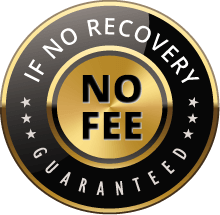 The Voss Law Firm, P.C. represents clients on a local, national and international basis. We proudly serve companies and individuals along the Gulf Coast and around the globe on a contingency fee basis. Our law firm collects nothing unless we recover on our client's behalf.