Answers to Frequently Asked Questions
Do you have questions about commercial and business insurance litigation, business claims law, bad faith insurance litigation, industrial insurance claims litigation, condominium insurance claims, church claims, apartment claims, first party bad faith insurance claims, and marine insurance claims? To discuss your case, contact The Voss Law Firm, P.C. toll free at 888-614-7730.
Page 1

Why get an attorney involved in a governmental insurance claim?

There are a number of reasons to seek legal advice about a governmental storm or damage claim, but it really boils down to having an ally on your side who knows how the insurance industry works for large-scale and high-profile claims. An attorney who has experience negotiating and litigating insurance claims on behalf of governmental policyholders can offer the knowledge, skill, and resources necessary to:

Protect your interests when insurance companies don't play fair. Even on the governmental level, there is a risk of unfair delays or denials. An attorney can make sure you are able to avoid common mistakes and manipulations that can reduce the compensation you receive.
Take over in large-scale claims and instances where coverage is provided under numerous policies and programs. A municipality's coverage can be complex, spanning a number of different policies. In addition, municipalities and government agencies may be able to rely on state or federal assistance programs. An attorney can make sure that you pursue every avenue available for recovery.
Make sure appropriate procedures are followed and deadlines are met. Because governmental claims often affect a number of people and organizations, it's crucial that every deadline is met and appropriate documentation is submitted. Even a small mistake can delay the coverage payments you depend on.

If you are responsible for a government agency or municipality, don't lose control of large-scale insurance claims. Reach out to our experienced legal team by phone today to discuss your concerns in a one-on-one meeting with a policyholder attorney skilled in handling governmental claims, or use the contact form on this page to submit your questions to our team.

Why was my governmental insurance claim for disaster damages denied?

There are a number of reasons why large claims from governments, school districts, and municipalities are denied, and those reasons aren't always obvious without a detailed review of the policy and damages. Many governmental insurance claims are denied for easily rectified problems, such as:

Missing or incorrect documentation. A simple typo or a missing report can create serious delays and sometimes outright denials of governmental insurance claims. Because so many forms, documents, estimates, and other evidence is necessary in the aftermath of a major disaster, this is a common problem for governmental policyholders.
Documents submitted under the wrong policy. Claims for different types of damages from different types of weather events or disasters may need to be submitted under different facets of the coverage your municipality carries. It's surprisingly easy to carefully prepare a claim only to submit it under the wrong policy.
Tactics to save the insurance company's bottom line. Some insurance companies will take advantage of policyholders if they think they can get away with saving on the cost of claims, and municipalities are not immune. Sometimes, initial denials are an unfair tactic to avoid paying the coverage that you depend on to protect the people you serve.

Part of the benefit of working with a legal team on governmental insurance claims is having the ability to identify and resolve potential problems—often before they have a chance to result in time-consuming denials. If you are having trouble negotiating a successful outcome for your municipality or district, don't hesitate to reach out to a legal team with hands-on experience dealing with these kinds of complications. Call or email the professional legal team at the Voss Law Firm today for personalized help with your concerns.

How will the new "storm surge" maps in 2014 help my municipality plan for hurricanes?

In order to address concerns that individuals and emergency managers were focusing too much on wind speed in making decisions about preparation and evacuation, the National Oceanic and Atmospheric Administration (NOAA) and the National Weather Service (NWS) worked together to create "storm surge" maps that will offer warnings about flooding connected to tropical storms and hurricanes. In an effort to spread awareness, NOAA has released a tip sheet specifically tailored to emergency managers and those in similar positions about the new map and how to make sense of the information it gives.

Unfortunately, "storm surge"—the sudden flooding that accompanies hurricanes—is often overlooked as a hazard in hurricanes. In Hurricane Sandy, for example, many properties sustained the bulk of their damage in the surging flood waters that followed the storm. With the release of the maps, emergency managers can access a color-coded, regularly updated map that helps them to prepare for areas that may need to be evacuated, as well as develop a tighter plan for emergency response.

The new storm surge maps, although still in the experimental phase, should help coastal municipalities better prepare themselves and their communities to act in the event of a hurricane or damaging tropical storm.

Limitations of the New Storm Surge Maps

Although the new maps will provide a wealth of information, emergency managers need to keep in mind that the maps represent predictions only. While forecasters do their best with the information they have, hurricanes are difficult to predict and can change in direction, intensity, etc., with little warning. While the maps have the potential to save many lives, they still can't make up for planning, effective emergency strategy, and adequate hurricane insurance coverage.

For more information about protecting your municipality in a hurricane or collecting under a hurricane policy, call or email our experienced team today.

How does the federal government assist local governments in a natural disaster or emergency?

Depending on the type and extent of the damage, some local governments affected by natural disasters or extreme weather may qualify for additional state and federal assistance. At the federal level, this assistance may consist of:

Grant and loan programs to assist with recovery from major disasters
Financial assistance for disaster training, personnel costs, and equipment
Educational materials for public information and community preparedness

However, it is worth mentioning that much of the burden of recovery after a natural disaster or severe weather event still falls to the local government, and federal assistance alone isn't always enough to take care of the totality of your community's needs. Even with help from the state, needs must be prioritized in order to manage limited resources in the short-term, and residents will be looking to you for direction and relief. For many repairs and damages, your municipality will have to rely on its governmental insurance coverage—and it's not always as easy as it should be to collect compensation after an emergency.

While federal assistance is a boon to struggling communities, it can take time—and the health of your municipality can't always wait. In the immediate aftermath of a disaster, communities often must rely on the resources and disaster response teams available locally. For more information about creating an effective response and recovery plan for your community, reach out to our legal team today, or subscribe to our newsletter for regular tips and updates.

Can my non-profit receive FEMA public assistance funds?

After Hurricane Sandy, the non-profit organization Ocean Grove Camp Meeting Association sought Federal Emergency Management Agency (FEMA) public assistance funds to repair the boardwalk that ran along the beach in its community. However, FEMA denied the group funds, stating that it did not qualify—FEMA does not assist non-profits who are making repairs in solely recreational areas.

So, what kind of non-profit organizations does FEMA help, and what kinds of projects do they take on? Generally, your non-profit organization must do both of the following:

Operate facilities that are open to the general public.
Perform services that are otherwise performed by a government agency.

More specifically, FEMA may grant assistance if you own and operate the following types of private non-profit organizations:

Schools, such as colleges, universities, or private schools.
Utility companies, such as communication organizations, water or power companies, or sewage treatment facilities.
Emergency services, such as ambulance companies, fire protection companies, and rescue organizations.
Medical services, such as hospitals, rehabilitation facilities, long-term care organizations, mental health facilities, and outpatient facilities.
Custodial care organizations, such as senior day cares, institutional care facilities, and other home care services.
Governmental services organizations, such as zoos, community centers, libraries, homeless shelters, low-income housing, drug rehabilitation centers, domestic violence shelters, and food programs.

If you are not certain if your non-profit organization qualifies for FEMA public assistance, you may consider applying for funds or speaking with a hurricane claim attorney at Voss Law Firm. In addition, you can read more about qualifying for FEMA and getting funds for storm damage in our article library.

Who is eligible for FEMA Public Assistance?

The Federal Emergency Management Agency (FEMA) has two major programs: the Individual Assistance (IA) program and the Public Assistance (PA) program. The FEMA Public Assistance program is designed to help non-individuals with disaster relief and recovery; specifically, the following four groups:

State governments. After a disaster, state government must submit a written request for help to the President of the United States, who will in turn declare a state of emergency. States must prove that they do not have the capacity to handle disaster relief without federal assistance.
Local governments. Any county, city, village, town, district, rural community, unincorporated town, or other political subdivision of any state may apply for FEMA PA help. In addition, many school districts, irrigation districts, fire districts, or utility districts may also apply.
Select non-profit organizations. Non-profits that offer unique services to the general public may qualify for FEMA PA. These organizations may include: schools, water and sewage companies, fire departments, ambulance companies, emergency services, hospitals, rehabilitation facilities, long-term care facilities, home care services, museums, zoos, communities centers, homeless shelters, libraries, low-income housing, and drug rehabilitation programs.
Native American groups. Any federally-recognized tribes or groups may apply for FEMA PA, including Native American Indian tribes, Alaskan Native Tribal Governments, and Alaskan Native village organizations.

You should note that you cannot apply for FEMA PA until you have exhausted all other forms of relief and assistance, including filing insurance claims on damaged public property. To learn more about how to receive disaster relief funds for your municipality, contact the Voss Law Firm today. Our experienced governmental insurance claim attorneys can assist you with all parts of the claims process as you seek money to repair your community. Call today to schedule a free appointment: 888-614-7730.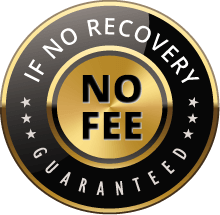 The Voss Law Firm, P.C. represents clients on a local, national and international basis. We proudly serve companies and individuals along the Gulf Coast and around the globe on a contingency fee basis. Our law firm collects nothing unless we recover on our client's behalf.