Answers to Frequently Asked Questions About The Insurance Claim Process
Do you have questions about commercial and business insurance litigation, business claims law, bad faith insurance litigation, industrial insurance claims litigation, condominium insurance claims, church claims, apartment claims, first party bad faith insurance claims, and marine insurance claims? To discuss your case, contact The Voss Law Firm, P.C. toll free at 888-614-7730.
Page 1

What can I do if my insurance claim for orchard losses is delayed?

Timelines for resolving agricultural claims can vary, but what happens when you suspect a delay has gone on too long? Delays can occur in crop insurance claims for a number of reasons, especially for temperamental, unpredictable, or delicate crops like tree fruits. Depending on the type of coverage you carry and the nature and extent of your losses, your claim may be delayed for legitimate reasons, including:

Waiting for harvest time in order to complete the assessment of fruit losses.
Requiring additional documentation and evidence of losses.
Estimating the full extent of losses after loss mitigation strategies—like juice or forage options—have been completed.

Unfortunately, there are also times when agricultural claims are unfairly delayed by insurance companies that are hoping to pressure fruit producers into accepting less for their claims or outwait those who hope to be compensated fairly under the coverage they hold. If you are having trouble finding out why a claim has been delayed or what you can do about it, don't hesitate to reach out to an experienced policyholder attorney today. Our experienced legal professionals would be happy to investigate the cause of the delay and take action to make sure your insurance protection is working for you.

Even if you carry insurance for crop losses, you aren't guaranteed fair compensation or an uncomplicated claim. To get the most out of the coverage you pay for, get armed with the clear information you need about the agricultural insurance industry. Reach out to our legal team today to request your free copy of our book, Understanding Agricultural Insurance Claims.

What drought-related losses are covered by a farm insurance policy?

Farm insurance policies are complicated, and it's not always easy to say what is covered without a detailed review of the coverage you hold and the type of farm you operate. Your farm insurance likely consists of a number of policies and types of coverage, and the reality is that you may be submitting several different claims under several policies for your drought-related losses.

Ultimately, the drought-related losses that are covered depend heavily on the details of your farm insurance policies and even the state in which you operate. However, some commonly covered drought losses might include:

Crop losses
Livestock losses
Loss of farm products, like feed, seeds, or fertilizers
Damage to buildings, including homes, barns, outbuildings, and more
Damage to farm equipment and vehicles
Some business losses

Since droughts often affect a large area and numerous agricultural businesses, there may also be additional government programs available to help you get back on your feet.

Because farm insurance policies can be so complex, many farm owners miss out on avenues that might maximize their recovery under existing programs and policies. Don't make the same mistake. If you need help making sense of agricultural insurance claims for drought-related damage, don't wait any longer to reach out to our experienced policyholder attorneys. Request your free copy of our book, Drought: Agricultural Effects, Insurance Claims, and Beyond, or give our team a call to talk about your concerns in person and in depth.

Do I need to call in a contractor to prepare an estimate for a crop damage claim?

Crop damage coverage under a farm insurance policy can be very complex, and extensive estimates and documentation are sometimes needed for the farm owner to recover financially from these losses. However, what needs to be documented—and how you go about doing it—really depends on the specific details of your claim and the cause of your crop-related losses.

It's very common for farms to call in damage estimators and other contractors to assess crop and property losses after a storm, fire, or other disaster, and it may be necessary in your case. However, a lot will depend on:

What caused the damage to your crops
If government or community relief is available
The details of your farm insurance coverage
How severe losses were or are predicted to be
If losses may effect more than just the current growing season

With so many different factors that can influence your claim, it may be difficult to handle on your own. If you're unsure if you need to call in contractors, or if you're running into delays and denials with your insurance company, reach out to our experienced policyholder attorneys today for a thorough review and answer session.

Our professional legal team has experience fighting denied and delayed claims for farmers, and we are available to answer your questions without risk or obligation. For more information, simply give us a call or send us an email to get the conversation started—or take a moment to request your free copy of our book, Understanding Agricultural Insurance Claims.

Can I file an insurance claim for loss of crops on a commercial farm?

Whether it's a late frost, not enough rain, or too much rain, the weather has a huge effect on commercial crops every year. When farms are unable to plant on time or lose plants to an adverse weather event, it may be possible to recover compensation for that lost yield—but it isn't always as easy as it should be.

In order to successfully file a claim for crop losses, you may need to start documenting damage before you're even sure how bad the loss will be. You will need to adhere to strict time limits, assess and report potential damages appropriately, and provide extensive details, such as:

How much of the yield was lost or may be lost
What happened to cause the loss and how you reacted to the event
The coverage provided by your specific insurance policies
The stage of growth when the crop was affected
If it will be possible to replant this season
If damage will affect yields for several seasons

Unfortunately, it's easy to make mistakes or lose track of important details that will complicate your insurance claim for crop loss. Before you make decisions about how to react to a significant crop loss, speak with an experienced policyholder attorney who has worked with other agricultural business owners to recover after storm and weather damages. We can help you review your coverage and plan for potential losses, as well as guide you through the process of recovering compensation for crop loss.

For more information, simply call or email our team today.

Do I need crop-hail insurance? Is my farm covered for hail damage?

Whether or not you should purchase a crop-hail insurance policy for your fields depends on a number of factors. Let's take a closer look.

Where is your farm located? Large, destructive hail is more common in some regions of the country than in others. Research how often hail has struck your area and how large and severe the hailstorms have been.
What do you grow? Certain crops are much more susceptible to hail damage than others (for example, this summer vineyards across Europe were devastated by hail). Learn about how fragile your crops are in the face of significantly large-sized hail.
Do you need other aspects of crop hail coverage? Crop hail insurance policies often cover more than just hail damage. Many policies also cover wind, lighting, fire, vandalism, and some transportation damage. Even if hail is not a common danger, you may wish to protect against these other loss events.
Would crop hail insurance save you in the long run? Investing in an insurance policy may be well worth the money if your crops are damaged by any of the events listed above. In many cases, your investments now will pay off if you need to file a claim in the future.

It is important to note that hail damage is not covered under the Federal Crop Insurance Program. If you do not have a specific hail-crop insurance plan, you likely do not have protection against hail damage. Be sure to carefully read all insurance contracts related to your business and property so that you have a clear understanding of your coverage in the event of severe weather or other damage.

Do you have questions about your hail damage crop insurance claim? Contact the Voss Law Firm today to speak with an agricultural claims attorney and get answers: 888-614-7730.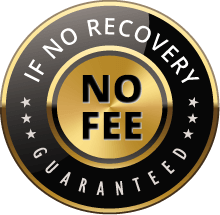 The Voss Law Firm, P.C. represents clients on a local, national and international basis. We proudly serve companies and individuals along the Gulf Coast and around the globe on a contingency fee basis. Our law firm collects nothing unless we recover on our client's behalf.