Answers to Frequently Asked Questions About The Insurance Claim Process
Do you have questions about commercial and business insurance litigation, business claims law, bad faith insurance litigation, industrial insurance claims litigation, condominium insurance claims, church claims, apartment claims, first party bad faith insurance claims, and marine insurance claims? To discuss your case, contact The Voss Law Firm, P.C. toll free at 888-614-7730.
Page 9

My office complex sustained roof and siding damage in a thunderstorm from hail and high winds. Do I need an attorney or can I submit a claim to the insurance company myself?

As a business owner, your company is your livelihood. When property damages arise due to natural disasters, the damages may cause your business to suffer financially because you can't focus on your company, clients, or employees if you are focusing on a pursuing a commercial insurance claim. For this reason, it most likely is in your best interests to have a qualified insurance claim attorney on your side to navigate your claim for you. However, if you want to file your claim on your own, you should take the following steps:

Notify your insurance company of your damages to begin the claims process.
Reread your insurance policy to understand what you are and aren't covered for.
Make any necessary temporary repairs to your office complex, like placing a tarp over the roof, so that another storm won't cause your building further damage.
Keep all receipts of expenses that were related to the storm damages, such as receipts for temporary repairs or moving to a temporary location.
Take pictures and notes of anything damaged, including physical property damages and personal property damages, even office equipment that was ruined by a leak in the roof.
Get repair quotes from reputable contractors and submit your quotes to the insurance company.
If you also suffered a financial loss, gather your financials to show your business income before and after the storm in order to prove you suffered a loss.

When a business complex sustains storm damages, you may need to make a claim not only for property damage, but also for financial losses, business interruption expenses, and more. Texas first-party insurance claims can be complex. If you need the assistance of a skilled Texas insurance claim attorney, call the Voss Law Firm at 888-614-7730 for a complimentary consultation today.

What should I do after a tornado has passed and I am left with a mess and property damage?

Making it out of a tornado alive is a life-altering experience. While it is absolutely wonderful that you lived through the tornado, your home may not have survived as well. The next thing you do will depend on whether your home is a total loss or if your residence sustained property damages but is salvageable.

The first several things you will want to do in either event include:

Listen to a local station on the radio for further weather updates. There potentially could be more tornadoes to come.
Inspect your home for damage. If power is out, use a flashlight in case there is a gas leak from the damages.
If you smell gas, open windows, get out of the house, and call the fire department.
Leave your house if it is heavily damaged and stay out of other damaged buildings.
Be aware of downed power lines and stay away from them.
Report your property damages to the insurance company.
Take pictures of property damages and personal property damages—when it is safe to do so.
If your house is uninhabitable, find temporary housing.
Make temporary repairs to save your home from further weather damages.
Save receipts for any money you spent on temporary housing, hotel bills, food, clothing, and temporary repairs.
Speak with a skilled property insurance claim attorney for help handling your residential insurance claim.

For a free case consultation with a Texas insurance claim attorney, please call the Voss Law Firm at 888-614-7730 and let us fight for your fair recovery today.

How can business owners protect their commercial properties in future storms?

After Hurricane Sandy, scientists predicted that America would experience more frequent intense storms in the future. Because of this news, it is a good time for you to think about protecting your business from future weather-related events.

Hurricane Sandy caught many commercial property owners and homeowners by surprise. In Sandy's wake, we've heard stories of businesses that were well prepared for the storm and that were able to resume operations quickly. We've also heard sad stories of businesses that weren't prepared—not ready for the sometimes extensive property damages, unprepared for the interruption from shippers who couldn't bring in supplies or deliver orders, not ready for the difficulty employees and customers experienced simply getting to the building, and not ready to discover exactly what coverage they'd purchased with their insurance plans.

What Superstorm Sandy did teach many homeowners and business owners alike is that insurance coverage is vital. By making smart decisions about insurance coverage and having adequate commercial insurance coverage, you can help protect your company from risks in future storms.

There is no time to waste. You should begin by reviewing your insurance policy to determine if you have enough coverage for storm-related property damages under your first-party property-damage policy. In addition, as a business owner, you are advised to confirm that you have business interruption coverage or contingent business-interruption coverage that would provide protection from losses.

If you would like help determining exactly what your policy does—and does not—cover and ascertaining what types and amounts of coverage would protect your business in the case of business interruption loss, call an experienced insurance claim litigation attorney. The Voss Law Firm can help you understand your policy and we can also help you make sure you receive your full benefits when submitting a commercial insurance claim. Call us today at 888-614-7730 for a free consultation.

I'm dealing with my homeowner's insurance company on a claim and they want proof of purchase. What if I don't have proof for some of the items damaged?

Insurance companies want to make it hard on you so that they don't have to pay out as much on your claim. Although they are asking for proof of purchase, this does not necessarily mean receipts. Many people toss out their receipts after purchasing furniture, appliances, and electronics. If you did this too, there may be other ways to show proof of purchase in a residential insurance claim. Some additional ways you can do this include:

Look for photographs of the damaged or missing items – check the pictures on your camera, pictures you have downloaded to your computer, photographs you have taken on your smartphone, and ask others for pictures they have taken at your home. Sometimes other people may have captured the item you are trying to prove ownership of in a photograph during a holiday or other party.
Look for owner's manuals and product warranties – sometimes this can help prove ownership by supplying the insurer with a model number and your product information.
Look at your email for old receipts – email is critical in this step. So many people have gone back through their emails to find receipts or even confirmations that can help establish proof. If you use PayPal, there is typically a history you can access to show your purchases.
Look at past credit card statements or bank statements – by showing a line item purchase on your credit or bank statement, you can establish proof of ownership.

The more evidence you can supply the insurer about the damaged, missing, or stolen item, the better chance you will receive a larger claim check. For help filing a property damage claim, call the Voss Law Firm at 888-614-7730 today for a free case consultation and a free copy of Texas litigation lawyer Bill Voss's book: Informed Consumers Have Greater Chances of Getting Just Compensation in Residential Insurance Claims.

I am being sued for damages for a contract breach. Are there any defenses that could help me get out of this adverse contract?

There are many different breach of contract defenses that may be applied in your case and be argued in court. Some of these defenses include fraud, pressure to sign, blackmail, duress, impossibility of performance, lack of capacity to enter a contract, errors in the contract, agency, statute of limitations have expired, or if the contract is one-sided. Additionally, if the other party has expressed that he or she doesn't intend to fulfill his or her contract obligations or if he or she caused a material breach of contract first, then the contract should be voided.

It is best to talk with a skilled Houston business lawyer and have him review your contract to look for any possible defenses that can be used to win your case or get it dismissed. Once an experienced contract attorney reviews your business contract, he will be able to determine if the contract is unlawful. If the contract is unlawful, if you were forced into signing the contract, or any other of the above defenses applies, a lawyer can fight for your breach of contract lawsuit.

A lawyer can look at your case, find the right defenses and loopholes, and use those to prove in court that the breach of contract lawsuit should be dismissed.

For help with your specific case, contact an experienced Texas business litigation lawyer from the Voss Law Firm today at (866) 276-6179 and receive a free consultation and a free copy of attorney Bill Voss's book, Business Disputes – Critical Information for All Business Owners.


Besides crop insurance, is there any relief for farmers affected by the drought?

Farmers who have been dragged down by the poor weather may be thrown into financial turmoil, as the drought conditions have destroyed many crops and left them without a way to pay for their production expenses, rents, land payments, mortgage, equipment payments and more. This is especially the case for farmers who do not have crop insurance.

Currently the U.S. Department of Agriculture has designated more than 1,000 counties as drought disaster areas and is allowing farmers to apply for federal disaster help and low interest rate loans.

In Wisconsin, the governor has already declared a state of emergency in 42 southern counties in light of the drought conditions. This allows farms to temporarily use the lake or stream water for irrigation with the issuance of a 60-day permit. Farmers in these counties and in other states that have been affected should contact their local U.S. Farm Service Agency office to find out more about types of emergency assistance. For example, some will be allowed to use land that is set aside for conservation, but will be made available so that cattle can have hay that farms do not currently have available.

Although these emergency programs can give some relief, the USDA's crop insurance program is really the only way to make certain farmers will at least be covered for their production losses and seed and fertilizer costs related to the damaged corn and soybean crops. Unfortunately, many farmers will still be left with financial losses that crop insurance won't cover, such as payments on farm machinery.

Sadly, crop insurance will only take away some of the sting for some. For farmers who have inadequate crop insurance or don't have crop insurance at all, they may have potential record losses due to their crop disaster from the drought conditions. As some farmers are waiting on their crop insurance claims to come through, others are hoping that disaster relief and additional emergency aid will become available.

Severe drought damage is spreading quickly throughout Illinois, the acting director of the state Department of Agriculture said Tuesday. Bob Flider said he expects the federal government to announce additional emergency aid within days for a drought that shows no signs of easing.

"In fact, the forecast between now and the end of September is hotter and drier," Flider said after announcing a new state marketing campaign for Illinois products at Schnucks supermarket in Sangamon Center North. He said the department and Gov. Pat Quinn are in contact with the U.S. Department of Agriculture, which has designated more than 1,000 counties nationwide as drought disaster areas, including 26 in southern Illinois.

The greatest damage has been done to the corn crop, but Flider said cattle farmers also have been hurt by the loss of summer hay. He said the agency is urging farmers to work with local Farm Service Agency offices to allow emergency use of land normally set aside for conservation. "It makes hay available to cattle that otherwise might not be available," said Flider. "We're working with the Farm Bureau trying to get that message to the local ag community, that they need to work with their FSA to make that case.

"Once they do, they can be declared a disaster area," said Flider.

Under USDA rules, a county qualifies if it has been in a severe drought for at least eight weeks or has had an extreme drought during the growing season.

Do insurance carriers cover damages caused from a derecho?

Damages a derecho can cause are often compared to damages a tornado produces. Because derechos are natural disasters, your insurance company should cover your property damage that was caused from strong winds.

A derecho by definition is a long windstorm accompanied by thunderstorms and high winds that move in a straight line. During a derecho, thunderstorms can produce damaging winds that can cause trees to topple. The wind damage is typically directed in one direction and includes wind gusts of at least 58 mph and greater.

The winds of a derecho are so strong that trees fall and crash through roofs and walls of homes, often times causing structural damage to the home itself. When a tree falls and causes roof damage, shingle damage, structural damage, broken windows or any other type of property damage, insurance companies should provide coverage to homeowners for such damages.

If you are one of the thousands of people who recently suffered wind damage during the Eastern windstorms, you should most likely receive money from your insurance company for your property damages. However, insurance adjusters often try to settle a claim for as little as they can. This means that you may receive an unfair offer.

If your residential insurance claim is being denied, or if the insurance company is not providing you with a fair offer, please call the Voss Law Firm today at 888-614-7730 for a free consultation today. Our insurance claim lawyers can answer your questions, review your wind damage claim, and negotiate with the insurance company to help you get the maximum amount under your policy.

What should I be doing after the Waldo Canyon fire destroyed my home?

As insurance claim attorneys, we have worked with many homeowners who have lost everything in a fire. Because of this, we know this is a very emotional and confusing time for you. We are sorry to hear that you are going through this, and we want to be as much help as possible.

After a wildfire damages your home, there are several things you need to do, including:

Call your insurance company and let them know where you are staying temporarily. Make sure they have your cell phone number or another phone number where you can be reached.
If you need extra money during this time, ask your insurance company for temporary living expenses to pay for things like toiletries, clothing, food and hotel bills.
Keep all your receipts from what you paid out-of-pocket and any money you spent out of the temporary living expense money the insurance company gave you. When in doubt, save the receipt.
If you can get back into your neighborhood – if it is safe to do so – take pictures of the fire damage to your home.
Start compiling a list of all your personal property that was damaged. Make this list as complete as you possibly can with descriptions of the items, approximate age of items and costs.
Get quotes for repair work from reputable contractors so you know how much the repair work will cost.
Talk with an insurance litigation lawyer if you lost your home or if it was seriously damaged.

When a homeowner looses a home to a fire, he or she should be given priority; however, sometimes insurance adjusters are too busy to realize the magnitude of the situation. Other times, they will try to offer the homeowner a check way too quickly – providing a settlement that is too low.

To make sure you receive a fair settlement for your fire damage claim, call the Voss Law Firm today at 888-614-7730 for a free consultation today.

Will the insurance company cover both roof and water damage caused by hail?

Many homes, businesses, and cars suffer damage when a tornado or serious storm produces large hail. Windows can break, holes can be punched in roofs, and other parts of a home or property can be damaged. After the storm, it may seem obvious to you that your roof leaked because hail punctured it and caused water to pour into the house. And it probably seems illogical that the insurance company has denied all or part of your claim and won't pay for the water damage that resulted from the hailstorm—even though it did cover the direct hail damage.

However, as illogical as it may seem, it's still a common issue that policyholders can run into with their insurance claims after severe hail. Here are some things you should understand about the potential insurance coverage of different types of hail-related roof damage, especially when there is accompanying water damage.

Insurance Coverage of Roof Damage From Hail

The roof is usually the first thing that policyholders check after a hailstorm, and roof claims are one of the most common types of hail insurance claims that are submitted. While hail damage to roofs is covered in many policies, the coverage may be more complex than you think—and there can be a surprising number of problems that come up in claims for roof damage.

Even if roof damage is covered in your insurance policy, the insurance company may not be willing to pay for a new roof. Even in cases where it seems like replacement is the only option, the insurance company may still argue that it will only pay the costs to repair portions of the existing roofing. Underpayments of claims are common, and some policyholders are dismayed to find out their claims have been denied entirely—sometimes for seemingly no reason at all. But that's only part of the problem when leaks are also an issue.

Insurance Coverage of Leaks and Water Damage From Hail

When water damage is caused by a roof leak, it may not be covered by the same policy that covered the hail damage that created the leak. Depending on the details of your insurance policy, water damage may be covered under a different section of your existing policy or even under your flood policy. This can come as a big surprise to policyholders who hope to get all their damage covered quickly after a hailstorm, and it can create painful delays or denials if not handled correctly.

It can also be very tricky to find some of the potential causes of roof leaks during the initial assessment of damage. Depending on the size of the hail, the type of roofing, and other factors, small cracks, tears, and punctures can be hard to see. Additionally, when entire regions are affected by the same hailstorm, assessments and estimates can be rushed or superficial. By the time a leak is later discovered, the damage can be very advanced—and so can the headaches with your insurance coverage.

Why the Insurance Company Denies Claims for Hail Damage and Related Leaks

Even if you get a thorough assessment and understand the different ways hail can damage your property, there is a chance that insurance company will still unfairly deny, delay, or underpay your claim. To avoid paying the full cost of your claim, the insurance company may try to tell you that:

The initial damage or leak resulted from your poor roof maintenance.
Your damage isn't fully covered or isn't covered the way you thought it was.
Needed replacements, updates, and repairs won't be paid for.

Unfortunately, insurance companies tend to try to get away with paying as little money out on insurance claims as possible. They know that the majority of homeowners do not fight them, challenge their offer, or appeal their decision because they generally do not know how much their insurance claims should be worth or how much they are entitled to.

If you feel like the insurer is not coming through for you, is participating in "bad faith" practices, or is lowballing you, you should talk with an experienced insurance claim lawyer to find out what your claim is worth and how to get what you deserve. Get help today by calling the Voss Law Firm at 1-888-614-7730 or requesting a free copy of our book, Tricks of the Trade: How Insurance Companies Deny, Delay, Confuse & Refuse.

Roof Insurance Claim Denied Because of Pre-existing Damage - What to Do Now?

Your home or business suffered damage in a hurricane or other major wind event, but the insurance company says you have "pre-existing damage" and is ruling your roof insurance claim will be denied.

What's going on, and what can you do now?

At The Voss Law Firm, P.C., we have seen firsthand how often insurance companies use any excuse possible to get out of paying a legitimate insurance claim.

The truth - Insurance companies often deny claims to save money.

Many people who have had their roof insurance claim denied by their insurers don't know that they can appeal the company's decision and fight back.

You can appeal their claims of pre-existing damage or wear and tear.

However, some insurers will declare a roof insurance claim denied due to "pre-existing damage," "maintenance," or "wear and tear."

What can you do to avoid having your roof insurance claim denied?

Hurricane Insurance Claim or General Roof Insurance Claim Denied Due to Maintenance Issues or Previous (Pre-existing) Damage?

Here's What You Should Do Next.

Property insurance policies are designed to cover losses from sudden events, such as hurricanes and other large wind events.

However, even if you did sustain some wind-related losses, property insurance companies typically will not cover any losses involving the following.

Lack of appropriate maintenance
Issues that existed before you bought your property
Wear and tear over time
Damage from lack of temporary repairs after a loss

You may also run into trouble with a claim for hurricane losses or have your roof insurance claim denied if you previously received compensation for a different insurance claim on that part of your house.

For example, you can't file a claim on a roof you received reimbursement to repair if you didn't follow through with that maintenance at the time.

If the insurance company believes your hurricane damage was pre-existing and declares your roof insurance claim denied, this may be a legitimate cause for denial.

If the damage was your fault, it's unlikely that you'll be able to recoup the total amount of your losses.

There are many reasons a hurricane insurance claim may be legitimately denied, and there may be little that a home or business owner can do if the insurance company says their losses fall under a "pre-existing damage" exclusion.

However, if you have read over your policy and believe your claim has been unfairly denied or wrongly blamed on old damages, don't give up, we're here to help.

Instead, pursue your questions about the denial with an experienced insurance litigation lawyer and avoid having your roof insurance claim denied.

An attorney can look at your policy, review the decision, and help you understand the reason your claim was denied.

Suppose he or she determines your claim has been unfairly denied. In that case, the attorney can communicate with the insurance company, have an outside expert look at your home, and build a case for you to receive the compensation you and your family deserve.

Hurricane insurance claims are underpaid or unfairly denied more often than most policyholders know, and it's always worth digging deeper into your rights if you're unsure.

How to Avoid Having Your Roof Insurance Claim Denied Due to Pre-existing Damages in the Future

Insurance companies generally set out strict rules about pre-existing damage, whether you're buying insurance for a new home or already have a homeowner's policy in place.

If you're concerned or live in a hurricane-prone area, there are a few steps you can take to help avoid having your roof insurance claim denied due to pre-existing damage.

Review your insurance coverage.

Understand how your insurance policy handles pre-existing damage and maintenance issues, and see what tactics they can use to have your roof insurance claim denied.

Even after reading through your current policy, call your insurer directly to clarify your coverage if you aren't sure.

Inspect your property regularly.

If you don't know there is a potential problem or that you previously sustained a loss, you can't expect your insurance company to know—or to pay. Always check your properties with regularity.

Pay special attention to your roof.

It's easy to miss small leaks or tears that can eventually lead to significant damage.

Roof damage is the main reason for hurricane insurance claims, aside from damages caused by a storm surge.

Hurricane winds can lift shingles, puncture roofing material, and even remove or shift the entire roof.

Most people end up taking "after" photos of hurricane damage when it happens, but "before" condition photos make it easy to show that damages did not exist before the storm.

Take pictures or shoot a video of your home and property before storm season starts, date the footage, and retain this documentation just in case it's needed for an insurance claim. If you can add a date stamp of a newspaper to show the date the video was created, it will only help further.

Evidence will help you avoid having your roof insurance claim denied.

​Bring in a professional.

Roofing or repair professionals can not only help you inspect your home for hard-to-spot problems but also repair gaps and holes, secure loose roof shingles or siding, and even install precautions such as hurricane straps.

If you've already sustained damage from a hurricane, a professional can also help provide thorough assessments and estimates for insurance purposes.

It is significantly a wise choice to get the help of an insurance litigations lawyer to help you avoid having your roof insurance claim denied. Precautions provide peace-of-mind, but hurricanes and tropical storms can still wreak havoc on your home and cause damage.

If you are denied insurance claim coverage or getting the runaround from your insurer, please call The Voss Law Firm, P.C. at 1-281-549-8911 to set up a free strategy and review session with a skilled insurance claim attorney.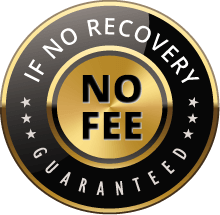 The Voss Law Firm, P.C. represents clients on a local, national and international basis. We proudly serve companies and individuals along the Gulf Coast and around the globe on a contingency fee basis. Our law firm collects nothing unless we recover on our client's behalf.