Answers to Frequently Asked Questions About The Insurance Claim Process
Do you have questions about commercial and business insurance litigation, business claims law, bad faith insurance litigation, industrial insurance claims litigation, condominium insurance claims, church claims, apartment claims, first party bad faith insurance claims, and marine insurance claims? To discuss your case, contact The Voss Law Firm, P.C. toll free at 888-614-7730.
Page 7

Who is responsible for my new construction defect? Who will pay for the damages?

Homeowners' insurance policies usually do not cover new construction defects. To find out specifically whether your insurance policy covers some or all new construction defects, it is vital that you read your contract with the insurance company carefully and that you understand state and federal law.

Did your construction defect cause property damage?

To file an insurance claim, your defect must have resulted in actual damage to the property. For example, a house constructed on a bad grade may be damaged by a mudslide, while a house with poorly installed windows might cause structural water damage.

Is the defect termed an "occurrence?"

Many insurance companies argue that new construction defects aren't covered under liability insurance because they aren't technically accidents, meaning the damage was not caused by a severe storm, a burst pipe, or a burglary, for example.

Is your home under a builder's warranty?

Perhaps your best chance at repairing damage from a new construction defect is looking at your builder's warranty – most policies are one-year, two-year, and ten-year terms. If you have maintained your home as described in the warranty, and if you discover issues with your home's construction, the builders may be responsible for all repairs.

You may need a new construction defect attorney.

If you believe that your new construction defect damage should be covered by your insurance policy, or if you believe that your home is covered by a builder's warranty, you may wish to speak with a skilled construction defect attorney about your case. Fixing property damage stemming from a construction defect can be prohibitively expensive.

Your Water Damage Home Insurance Claim - What is Covered in a Homeowners Policy?

Your Water Damage Home Insurance Claim

What is Covered in a Homeowners Policy?

All insurance policies are different, and the only way that you can know exactly what your contract covers is to read your policy very closely or to call your insurance company and ask.

However, many insurance policies are similar when it comes to water damage.

Here are a few things you should know and look for when filing a water damage home insurance claim.

Water damage from flooding

When flooding in your area is responsible for property damage, that damage is almost never covered in your homeowner's insurance policy and you can't get a water damage home insurance claim.

Instead, it is probably covered by a separate flood insurance policy.

However, flood insurance coverage can be very complicated because some of the consequences of flooding may not be covered by the flood insurance policy.

This may mean that you need to submit different claims under each policy to get full coverage for your losses in a flood.

The best way you can go over this obstacle is legal help.

Water damage caused by a storm or extreme weather event

Water damage related to hail, tornados, hurricanes, and other weather events is often covered by your home insurance policy. You can usually get your water damage home insurance claim effectively for damages from these events.

For example, if high winds damage part of your roof and rain damages your property, you may file a claim.

However, individual policies may contain limitations, so it's important to understand your coverage if you plan to file a claim for the damage.

Water damage caused by burst pipes

While most residential property policies do not cover water damage caused by flooding, most do cover water damage related to other issues, such as frozen or broken water pipes.

While you probably don't have coverage to replace the appliance, your policy may also include the sudden water damage caused by malfunctioning appliances, such as washing machines and dishwashers.

However, there are also several important exceptions included in most homeowner's policies. For example, if your water pipes froze because you did not properly maintain your plumbing, your insurance claim will likely be denied.

Water damage caused by leaks

Slow leaks are easy to overlook and may be caused by weather-damaged roofs, leaking pipes, dripping appliances, and other issues.

While most homeowner's policies cover sudden water damage, it can be very difficult to get your losses covered for water damage that has happened over time.

Leaks and undetected water damage are generally chalked up to a lack of appropriate maintenance and are probably not covered by your homeowner's policy.

If you are to effectively get your water damage home insurance claim, you need to do your part in maintaining your property.

For example, if you overlook a roof leak or fail to fix a leak under your sink, you may not be able to file a claim to repair your damage.

However, there are some exceptions to this general rule, and you should consult your policy and a lawyer if you have questions.

Water damage caused by backup from a sewer or drain

When a sewer or pipeline backs up into your home, it can cause extensive damage.

However, unless you carry additional insurance specifically for sewer backup and similar water issues from outside sources, it is unlikely that your homeowner's water damage home insurance claim covers you for this type of water damage.

If you're unsure, you should carefully read your insurance policy or call your insurance company for clarification.

Remember that you have a responsibility to conduct regular maintenance on your property.

If your home suffered water damage because you failed to make timely repairs or perform routine maintenance, you may be forced to pay for repairs out of your own pocket.

One Important Tip for Your Water Damage Home Insurance Claim

When filing an insurance claim related to a burst pipe, make sure to never use the word "flooded," even if you are simply trying to describe the incident and damage.

Insurance companies love to deny claims that have anything to do with floodwater—don't give them the opportunity!

Water damage is one of the more confusing aspects of homeowners insurance policies—and, all too often, property owners do not know when they should file a claim or whether they were wrongfully denied.

An attorney experienced with water damage home insurance claim disputes may be able to help you better understand your policy and your claim. If you need help, reach out to the Voss Law Firm today at 1-281-549-8911.

Who is eligible for FEMA Public Assistance?

The Federal Emergency Management Agency (FEMA) has two major programs: the Individual Assistance (IA) program and the Public Assistance (PA) program. The FEMA Public Assistance program is designed to help non-individuals with disaster relief and recovery; specifically, the following four groups:

State governments. After a disaster, state government must submit a written request for help to the President of the United States, who will in turn declare a state of emergency. States must prove that they do not have the capacity to handle disaster relief without federal assistance.
Local governments. Any county, city, village, town, district, rural community, unincorporated town, or other political subdivision of any state may apply for FEMA PA help. In addition, many school districts, irrigation districts, fire districts, or utility districts may also apply.
Select non-profit organizations. Non-profits that offer unique services to the general public may qualify for FEMA PA. These organizations may include: schools, water and sewage companies, fire departments, ambulance companies, emergency services, hospitals, rehabilitation facilities, long-term care facilities, home care services, museums, zoos, communities centers, homeless shelters, libraries, low-income housing, and drug rehabilitation programs.
Native American groups. Any federally-recognized tribes or groups may apply for FEMA PA, including Native American Indian tribes, Alaskan Native Tribal Governments, and Alaskan Native village organizations.

You should note that you cannot apply for FEMA PA until you have exhausted all other forms of relief and assistance, including filing insurance claims on damaged public property. To learn more about how to receive disaster relief funds for your municipality, contact the Voss Law Firm today. Our experienced governmental insurance claim attorneys can assist you with all parts of the claims process as you seek money to repair your community. Call today to schedule a free appointment: 888-614-7730.

Do I need crop-hail insurance? Is my farm covered for hail damage?

Whether or not you should purchase a crop-hail insurance policy for your fields depends on a number of factors. Let's take a closer look.

Where is your farm located? Large, destructive hail is more common in some regions of the country than in others. Research how often hail has struck your area and how large and severe the hailstorms have been.
What do you grow? Certain crops are much more susceptible to hail damage than others (for example, this summer vineyards across Europe were devastated by hail). Learn about how fragile your crops are in the face of significantly large-sized hail.
Do you need other aspects of crop hail coverage? Crop hail insurance policies often cover more than just hail damage. Many policies also cover wind, lighting, fire, vandalism, and some transportation damage. Even if hail is not a common danger, you may wish to protect against these other loss events.
Would crop hail insurance save you in the long run? Investing in an insurance policy may be well worth the money if your crops are damaged by any of the events listed above. In many cases, your investments now will pay off if you need to file a claim in the future.

It is important to note that hail damage is not covered under the Federal Crop Insurance Program. If you do not have a specific hail-crop insurance plan, you likely do not have protection against hail damage. Be sure to carefully read all insurance contracts related to your business and property so that you have a clear understanding of your coverage in the event of severe weather or other damage.

Do you have questions about your hail damage crop insurance claim? Contact the Voss Law Firm today to speak with an agricultural claims attorney and get answers: 888-614-7730.

How do I file a condo insurance claim?

Filing a condo insurance claim is much like filing a homeowners' insurance claim, but with one key difference: you must determine whether the damage is covered by your personal policy or the policy of your condo association. If your condo has been damaged or you have suffered a loss of property, take the following steps to file a condo insurance claim:

Document the incident. Note the date and time of the damage as well as any other information available. Take pictures of the damage and collect any other evidence that is available.
Read your policy closely. It is important to have a good understanding of the contract you have with your insurance company before you call. Pay close attention to the portions of your policy that discuss the type of loss event that you have experienced.
Call your insurance company. Let them know what has happened and what the perceived damage is. They will assign you a claims adjuster.
Call your condo association. Let them know what has happened and determine whether the damage may be covered under the condo association's insurance policy. It may be that some damage is covered by different policies. You may need to put your insurance company in touch with your condo association's insurance company.
Take steps to make your property safe and stop further damage. Don't wait to fix emergency issues with your property—especially issues that will require further repairs. Also do not leave your property in a condition that could expose others to danger.

Has your claim been delayed, denied, or undervalued? Speak with a condominium insurance claim attorney today about your dispute. Call the Voss Law Firm to schedule a free, private meeting with a lawyer: 888-614-7730.

How does the issue of cargo accumulation affect marine insurance?

Cargo accumulation is a new trend in the shipping industry. Ships are getting bigger, storage facilities are getting bigger, and more containers are being moved and kept in fewer places. Although cargo accumulation can mean saving money in some ways, it is also leading to catastrophic losses when something goes wrong. A damaged ship, a fire, or a delayed shipment could mean the loss of a significant amount of cargo.

When shipping large amounts of cargo at one time, shippers are putting lots of eggs in one basket. When a loss event takes place, companies stand to lose millions in one fell swoop.

While many companies believe that their marine insurance protects them from cargo losses, not everyone understands that cargo accumulation has taken place only in recent years. Insurance coverage has not grown as quickly as the boats have. If a catastrophe takes out a large amount of cargo, it is possible that your insurance policy won't cover 100 percent of your losses.

How can you protect against these issues? Prevention comes in two different strategies. First, be sure that you have enough insurance coverage for the business you are doing. Although it may be painful to pay higher premiums, protecting against a large loss event is vital. Secondly, consider the dangers that come with cargo accumulation: are you taking too many risks with your cargo? Are you trying to move or store too much at once?

Marine insurance is only getting more complex as the shipping industry grows and changes. Having a knowledgeable, experienced Texas marine insurance attorney at your side could greatly help when you need to understand your policy or file a claim. To speak with a lawyer at the Voss Law Firm today, call our team and schedule a free, private meeting: 888-614-7730.

Is the water damage at our high-rise building covered by our insurance policy?

The best way to know if water damage is covered by your insurance policy is to closely read your policy (perhaps with the assistance of an attorney) and to discuss the policy with your insurance company.

Water damage is one of the more tricky types of property damage when it comes to insurance coverage. While many general policies do not cover flooding, they may cover the effects of flooding or other types of water damage. Examples of things that are covered include damage caused by a broken pipe or a broken air conditioning system.

After you have discovered water damage in your industrial property, there are immediate steps to be taken. It is vital that you document the damage carefully, find the source of the damage, and inform your insurance company as soon as possible. Keep close track of any expenses related to your loss as well as any repairs that you make. Also keep track of communications you have with your insurance company regarding the loss event.

There are two issues unique to water damage claims that you should keep in mind:

It is vital to discover the source and the extent of your water damage. If you don't deal with the origin of the problem, it can spread, ruining any restoration efforts that you have made. At the same time, if you do not discover all of the damage (such as mold damage), you may not receive claim money to make all necessary repairs.
It is vital to remove water from the area immediately after documenting the issue. Water can quickly cause damage and mold can begin forming just days after substances are exposed to moisture.

High-rise water damage claims can be complicated. If you believe that your insurance company is wrongly denying your claim, delaying your claim, or underpaying your claim, you may wish to speak with an experienced industrial insurance claim attorney. Call the Voss Law Firm today to schedule a free, confidential consultation: 888-614-7730.

Do insurance companies consider flooding an "act of God"?

The legal definition of an "act of God," according to insurance companies, is "an event that directly and exclusively results from the occurrence of natural causes that could not have been prevented by the exercise of foresight or caution." With that in mind, do insurance companies consider a flood to be an act of God?

Whether or not a flood is considered an act of God depends heavily on the circumstances, such as:

How an act of God is specifically defined in your insurance policy
Whether flooding is specifically discussed in your insurance policy
Whether the area covered by your insurance has a history of flooding or is in a danger zone for flooding
Whether the flooding on your property could be prevented or prepared for

In many cases, flooding is not covered by your general property insurance unless you live in certain states or areas. You should be sure to do research before buying property insurance and before buying a flood insurance policy separately. You should also read all of your insurance policies over carefully.

If you have had a flood-related insurance claim denied, it is vital that you understand exactly why it was denied and whether it was denied for a valid reason. If you believe that your insurance company did not process your claim correctly or that it acted in bad faith, you may wish to speak with a Dallas insurance claim attorney. At the Voss Law Firm, we are committed to helping businesses and families make certain that insurance companies honor their contracts. To learn more about our legal services or to schedule an appointment, call today: 888-614-7730.

Does my business insurance cover damage caused by fire?

The bad news is that fires in commercial buildings can be devastating, and even small fires can create issues with smoke, heat, and water damage that make a business close its doors while repairs are underway. The good news, however, is that the majority of commercial insurance policies do cover "peril by fire." If your commercial property was damaged by a structural fire, it is likely that you can file a fire insurance claim with your insurance company to recover the costs of repair and rebuilding.

However, you do need to be aware that all commercial insurance policies are different, and what's covered in one policy may not be covered in another. Your specific policy should outline what kinds of fire damage are covered, and you need to be aware of—and prepared for—the exceptions.

For an obvious example of a common exception, you generally cannot collect insurance payments if you start the fire that destroys your property. However, not all exceptions to commercial fire policies are so obvious. In a more subtle example, a fire that is caused by an electrical issue may be covered by your plan, while a fire that is caused by a wildfire may not be covered if it is considered an "Act of God." There can also be difficulties with fire insurance coverage if your commercial property has been affected by a fire at a neighboring property, but did not suffer a fire directly.

Again, the best way to understand your commercial fire coverage is to read your policy carefully. It is the single best way to know what your business insurance policy covers. In fact, it's a good practice for business and property owners to regularly read over and make sure they understand their policies, including when they initially buy the policies and when any changes are made to the coverage. To help you make sure that you truly understand the limitations in your fire insurance policy, you may even want to look over the terms with the assistance of a knowledgeable attorney.

If your commercial building has been affected by fire, there are a number of steps that you can take to ensure that your insurance claim is handled correctly and quickly. A commercial insurance claim attorney may be able to assist you. To speak with one of our attorneys today about your commercial fire insurance claim, call the Voss Law Firm at 1-888-614-7730.

If I have business interruption coverage, what is the point in protecting against business interruptions?

Paying for business interruption insurance is not a free pass to stop protecting against business interruptions. It is in your best interest to protect your business from stalls and disturbances. Not to mention that your business interruption insurance company will investigate your business for safeguards before and during your interruption. If you are not protecting against business interruptions properly, the cost of your business interruption insurance may be high. Or, the insurance company may not choose to insure you at all.

Before quoting your business interruption insurance, the insurance company may examine a number of aspects of your business, including:

Security systems
Sprinkler systems
Warning systems
Back-up computer servers
Building structure
Smoke alarms
Evacuation plans
Contingency plans

You should also note that business interruption insurance does not cover all expenses and all instances of business interruption. For example, business interruption insurance often does not include the first few days of business interruption and only lasts a limited time after your business interruption incident.

It is important for most businesses to carry business interruption insurance. But it is equally important for these businesses to take precautions against the common causes of business interruption, ranging from faulty technology to severe weather.

Are you having difficulty filing your business interruption insurance claim, or do you simply have a question about business interruption insurance? We may be able to help. At the Voss Law Firm, we are dedicated to helping our clients navigate the world of insurance to protect themselves against unforeseen events and incidents. Call us today to schedule a private, free meeting with one of our experienced business interruption attorneys: 888-614-7730.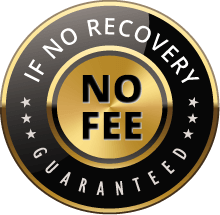 The Voss Law Firm, P.C. represents clients on a local, national and international basis. We proudly serve companies and individuals along the Gulf Coast and around the globe on a contingency fee basis. Our law firm collects nothing unless we recover on our client's behalf.