Answers to Frequently Asked Questions About The Insurance Claim Process
Do you have questions about commercial and business insurance litigation, business claims law, bad faith insurance litigation, industrial insurance claims litigation, condominium insurance claims, church claims, apartment claims, first party bad faith insurance claims, and marine insurance claims? To discuss your case, contact The Voss Law Firm, P.C. toll free at 888-614-7730.
Page 7

What can I do if the insurance offer for my hurricane claim is too low?

Anyone who owns a home or business damaged in a major hurricane is bound to face some challenges after the storm has passed and the insurance claims process begins. For many people, it may be the first time they've submitted a major insurance claim, and they are often unprepared for some of problems that crop up.

One of the primary issues that we see has to do with settlement offers that are inadequate and don't cover the true cost of the damages to a property. Receiving these kinds of "lowball" offers can be especially frustrating when someone has waited weeks or months for payment after a disaster, and some policyholders are tempted to take it and just move on. However, you should know that you may be able to negotiate with the insurance company for the full worth of your claim.

What to Do If You've Received a "Lowball" Offer for a Hurricane Insurance Claim

If you have received a laughably low offer for your hurricane damages, you already know it's no laughing matter. The difference between a "lowball" offer and the true worth of your claim can be significant. Here are some things you can do to fight an unfair settlement offer and work toward a better resolution:

Understand what your claim is actually worth. If you don't know how much your insurance coverage should cover, or if you haven't included everything that the policy will cover, then you don't know if what the insurance company offers you is off base. Make sure that you have gotten thorough assessments of all your hurricane damage, including potentially "hidden" damages that can cause problems later on. Remember, too, that your coverage may not be limited to just the costs of structural damage. You also may be able to seek reimbursement of some of the costs of relocation, temporary repairs, business interruption, and more.

Don't accept the first offer. You don't have to accept the first settlement offer you receive from the insurance company. You should know that the first settlement from the insurance company is often lower than it should be. Sometimes, the offer is too low because there has been error or something was overlooked. However, some insurance companies also routinely offer less with the initial settlement in hopes of saving their own bottom lines. Before jumping to accept the first offer from the insurance company, you should carefully review the offer with an attorney.

Don't accept an offer you don't agree with. If you receive any kind of settlement offer or check from the insurance company that you don't agree with, don't accept it. As in the above situation, you should instead carefully review the offer with an attorney and try to nail down why the amount is less than you expected.

Talk to an experienced attorney. It may still be possible to recover what you need from the insurance claims process, but a it takes a great deal of knowledge, preparation, and organization to work toward a more favorable outcome. Because of this, it's important to not only find an attorney to help you, but to find an attorney who has a long history of resolving hurricane insurance claims and disputes. Someone who has experience negotiating hurricane insurance claims can better help you gather the necessary evidence, meet time limits, and protect yourself and your property. If you are currently searching for an attorney, find out why Bill Voss might be the right attorney for you.

Insurance companies have a duty to act in good faith and handle claims fairly, and they shouldn't get away with denying or underpaying legitimate claims for hurricane damage. If you believe that the settlement you've been offered isn't inadequate or doesn't appropriately cover your losses, reach out to the Voss Law Firm today at 1-888-614-7730 for more information about fighting "lowball" insurance settlements, your rights, and how to get help.

How can my company plan ahead to limit the impact of potential wind, hail, and storm damage?

Every year, severe spring storms weave a path of damage across the nation, and business owners are sometimes caught unaware and unprepared. In the aftermath of a serious storm, day-to-day operations can grind to a halt, and the lost time, money, and business can set your company back for years to come. While storms, hurricanes, and tornadoes aren't always predictable, your business' storm-season routine should be. Here are just a few actions you can take now to limit the impact of expensive storm damage:

Have an emergency preparedness plan in place for your company, including safety training for each location and prominently placed signs instructing employees on emergency procedures.
Regular roof inspection and maintenance can go a long way toward limiting damage. Roof damage is common in heavy rain, hail, and high winds, but a simple routine of inspection and maintenance can nail down potential problems before a storm causes major damage.
Make regular grounds and building inspection a part of your company's springtime routine, checking windows, doors, external vents and pipes, eaves, siding, and outbuildings. Time and weather take a toll on the exterior of your buildings, and minor issues like a loose piece of siding or weak beam can quickly turn into an emergency in severe weather.
Make sure trees are healthy, well-maintained, and free of dead branches that could cause damage in a storm. Fallen trees and branches are responsible for serious damage to buildings and vehicles, and there is also the risk of trees bringing down power lines. Seasonal maintenance of trees can go a long way toward preventing this type of damage.
Take the time to review your company's insurance coverage for storm damage each year. You can save a lot of time and money if you make sure that you understand the current terms of your commercial insurance policy, how to assess damage, and how to file a claim for storm damage.

Did you find this article helpful? For more news, tips, and information about storm damage and commercial insurance claims, connect with our team on Facebook or YouTube today.

How should my company proceed if we've suffered weather-related property losses but the insurance company is denying our industrial insurance claim?

Although your company maintains insurance for exactly these kinds of occurrences, you've found yourself locked in a struggle with your industrial insurance provider. While you may have expected a fairly straightforward claims process, your company's claim has been denied or perpetually delayed, and you're starting to wonder if you'll be able to get the company back on its feet soon enough to prevent further financial disaster.

If you are worried about the future of your company and frustrated with the insurance company's response, do not hesitate to reach out to a legal guide who has direct experience with industrial insurance claims. At The Voss Law Firm, a skilled attorney will respond to your company representative immediately, physically come to the site of the damage, and begin documenting and assessing your losses—typically within 24 hours of your call. Working with an experienced attorney, you gain access to an insider's knowledge of the industrial claims process and a clear idea of what your expectations should be. Additionally, an attorney's skilled handling of your claim can limit further risk, help your company avoid serious mistakes, and help you navigate the process in a clear and straightforward fashion.

Any time your company is threatened by denied or delayed insurance claims, your first step should be to consult with an attorney who will act as your guide and advocate in a difficult and stressful time—and our team is standing by to help today.

For more crucial information and answers about business insurance claims, follow The Voss Law Firm on Facebook, or take a moment to view the helpful videos on our YouTube channel.

How long will it take to receive the insurance check for damage to my condo?

Unfortunately, when it comes to just about any kind of insurance claim, there is no certain answer. It could take a month. It could take three months. And, in some complicated cases, it could even take years. It all depends on:

The nature of the event that damaged your condo
The extent of the damage
How the damage is handled under your insurance policy and the condo association's policy
How much preparation is needed before filing a claim
If your claim is fought or denied by the insurance company
If you are being held responsible for a portion of the damages
If you choose to work with an attorney on your condominium claim
If there are any unusual or complicating circumstances

However, to get a better idea of how long it might take to see a resolution, we strongly encourage you to speak directly with an attorney who has extensive experience negotiating similar claims. After reviewing the details of your case, your legal ally can give you a much clearer idea of what to expect from the claims process, how long it might take, and how you can speed the process along.

Let our team help you get the information you need for a successful insurance claim. Visit our blog for the answers to more of your questions about policyholder claims, or connect with our legal team on Facebook to join in the discussion today.

How can I make home improvements that will lower my insurance premium?

Making some simple home improvements is a great way to lower your homeowners insurance premium – and a great way to reduce your chances of property damage. From replacing your garage door to changing your locks to retrofitting your entire home, changes of all sizes can lower your insurance bill and make your house a safer place to live. Below, we've listed just a few common projects that can protect your home and save you money:

Add storm shutters.
Reinforce your roof.
Buy better shingles or roof protection.
Add earthquake retrofitting.
Install cripple wall bracing.
Install holddown brackets.
Install foundation bolting.
Modernize your heating system.
Modernize your electrical system.
Modernize your plumbing system.
Add an alarm system.
Add deadbolt locks.
Add smoke detectors.
Add a sprinkler system.
Fence your yard, swimming pool, or trampoline.
Eliminate your swimming pool or trampoline.
Eliminate your diving board or pool slide.
Install shatterproof windows and glass.
Install motion-activated exterior lights.
Buy a reinforced garage door.

Before making these improvements, be sure to check with your isnurance company to verify that there will be a discount associated with your home project. Also, make sure that you choose home improvement projects that make sense for your region; for example, don't retrofit your home for earthquakes if you live in an area that doesn't often experience big quakes. Also consider the initial cost of your home improvement – and whether that cost will be worth the added protection and insurance savings in the long run.

To learn more about insurance litigation issues by following The Voss Law Firm on Facebook.

How can my life insurance application affect a future claim?

Did you know that your life insurance claim may be denied if you do not fill out your initial application fully and honestly? It's true: many insurance companies include clauses in their policies that invalidate claims that are connected to applications that are incomplete or misleading.

To ensure that your life insurance claim is not denied because of a problem with your application, make sure to take the following steps when deciding upon a policy:

Disclose all preexisting conditions. If you don't mention all of your medical conditions in your application, you may be paying your insurance premium for no reason. Even if a condition doesn't seem important to you, or even if you are afraid a preexisting condition will make your premium higher, list it on your application!
Don't lie about your age. Some people regularly take a few years off of their age – whether on their Facebook profile or on their latest birthday cake. But absolutely don't lie about your age when applying for a life insurance policy. It will invalidate your policy and leave your family empty handed.
Be forthcoming about your behaviors. If you have a history of smoking, or if you have a history of addiction, you need to say so on your insurance application. It might make your policy more expensive, but it will ensure that you will have a valid claim in the future.
Don't misrepresent yourself. In general, don't try to hide truths or gloss over information that pertains to your health or life expectancy. You will be giving the insurance company an excuse to deny your claim after your death.
Don't commit fraud of any sort. If you knowingly lie on your application, or even knowingly withhold information, your insurance company may be able to deny your claim even if the circumstances surrounding your death have nothing to do with the information you fabricated or withheld.

In general, the best way to ensure that your claim will be paid is to be honest and forthcoming during your life insurance application process.

Do you have questions about your life insurance application? Call our life insurance claim lawyers for guidance and help! Want more information and free tips on matters that are important to you? Follow The Voss Law Firm on Facebook.

Can I file an insurance claim if my vacant home was vandalized?

While most standard homeowners insurance policies cover damage resulting from vandalism, there are some important exceptions to the rule that you should understand when filing your claim.

First and foremost, in most policies, your home must not be vacant at the time that the vandalism occurred. Usually, this means that the house was been occupied within the last 60 days. How is "occupied" defined? If your family left for a 61-day vacation and was planning on returning to your home, which was furnished and lived in, your insurance company would likely cover any vandalism damage. If you moved out of your home with no plan on returning in the near future, your home is considered unoccupied and vandalism damage would not be covered by your insurance policy.

You should also note that most insurance companies do not consider homes that are under construction to be vacant. Therefore, if your new home is under construction, it is covered by your insurance company in the case of vandalism, even if no one is currently living in it and even if it is not furnished. Likewise, if your vandalized home is being renovated and has not been lived in for over 60 days, your insurance company may have to cover the damage according to your policy.

Remember: All homeowners insurance policies are different. The best way to understand when your home is covered in the case of vandalism is to read your contract with the insurance company carefully.

Do you want to learn more about home insurance claims and property insurance policies? Follow us on Twitter.

Should we have our employees sign non-disclosure agreements?

Whether or not you could benefit from using non-disclosure agreements (NDAs) depends on a number of factors, including which parties you will be sharing information with and what kind of information you have to share.

In Texas as well as in a number of other states, your trade secrets are already protected under the law to some extent. In addition, your patented, trademarked, and copyrighted information is also safe from others. However, a non-disclosure agreement can add a layer of protection to your trade secrets and protect any intellectual property that has not yet been officially registered or copyrighted.

Important Times to Utilize NDAs

When you are developing or inventing a new product or procedure.
When you are speaking with potential investors for a product or business.
When you are working with another company to create a new product or service.
When your employees will have access to information like customer purchases, financial information, and sales figures.
When you are working with an independent contractor who might also work for competitors.

In the best situations, a well-written NDA will keep your trade secrets and intellectual property properly guarded. In the worst situations – in which your secrets are shared, sold, or misused – an NDA gives you the ability to take legal action and possibly collect damages.

Would you like to learn more about non-disclosure agreements and the protection of company trade secrets and intellectual property? Follow The Voss Law Firm on Facebook.

What is ERISA?

ERISA stands for the Employee Retirement Income Security Act of 1974, a set of federal laws that were created in order to protect employee benefits such as retirement benefits, healthcare benefits, disability benefits, stock benefits, and vacation/leave benefits.

The history of ERISA begins in the 1960s, when car maker Studebaker declared bankruptcy and closed its plant. The company's pension plan was poorly funded, leaving thousands of workers without the retirement benefits that they had been promised. In response, the President's Committee on Corporate Pension Plans was created, and lawmakers began working against business groups to create regulations that would prevent workers from losing promised benefits. Finally, after years of committees and public hearings, President Gerald Ford signed ERISA into law on Labor Day 1974.

Are all companies required to follow ERISA?

While ERISA does not require companies to have retirement plans or other minimum employee benefits, it does regulate how companies that do offer benefits respond to their employees claiming those benefits. For example, ERISA regulates how pension plans are funded and how pensions are paid. Likewise, ERISA regulates how employers who offer health insurance benefits must cover those who lose their jobs or those with pre-existing medical conditions.

If your employer has wrongfully denied any of your employee benefits, or if your insurance company has denied a claim you have made that is connected to your employee benefits, you may have an ERISA case that needs to be handled in federal court. For example, if your insurance company has denied your long-term disability claim, and if your disability insurance was provided by your employer, you may need to file an appeal with the help of an ERISA attorney.

To speak with an attorney today, or to get your ERISA questions answered, call the Voss Law Firm at 888-614-7730. Want more information now? Connect with Voss Law Firm on Facebook.

Who is at fault if a tree or limb falls on my home? Can I get compensated for damages?

A tree or large limb comes crashing down on your residential property, causing significant damage and requiring significant repairs. Before you can file a homeowners' insurance claim and get money for repairs, you have to understand exactly who was at fault for the tree – and whether it should have been prevented.

In most cases, there are three different options.

Your neighbor might be at fault. If the tree was fully located on your neighbor's property, and if it was badly neglected, they may be at fault for the damage incurred on your property. However, it is important that evidence exists that your neighbor was aware of the tree's danger and did nothing to prevent the tree from falling. If your neighbor is clearly at fault, you should still file a claim with your insurance company. Your insurance company may try to collect claim money from your neighbor's insurance company.
The weather might be at fault. In many cases, perfectly healthy and robust trees are knocked down in severe weather: sometimes high winds can bend and break trees, while in other cases heavy snow and ice can bring down even the largest trees. In the majority of these instances, general homeowners insurance policies will cover the cost of repairs. In rare cases, an insurance company may claim that the falling tree was an "Act of God" and deny your claim.
You might be at fault. Insurance companies may not cover your claim if they discover that the tree on your property fell due to your negligence. Were you aware that the tree was a danger, due to broken branches or a rotting trunk? Did you do something to the tree that led to its fall? To a reasonable extent, a homeowner is required to maintain their property and keep it safe.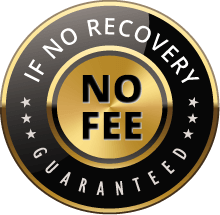 The Voss Law Firm, P.C. represents clients on a local, national and international basis. We proudly serve companies and individuals along the Gulf Coast and around the globe on a contingency fee basis. Our law firm collects nothing unless we recover on our client's behalf.