Answers to Frequently Asked Questions About The Insurance Claim Process
Do you have questions about commercial and business insurance litigation, business claims law, bad faith insurance litigation, industrial insurance claims litigation, condominium insurance claims, church claims, apartment claims, first party bad faith insurance claims, and marine insurance claims? To discuss your case, contact The Voss Law Firm, P.C. toll free at 888-614-7730.
Page 4

What can I do if my insurance claim for orchard losses is delayed?

Timelines for resolving agricultural claims can vary, but what happens when you suspect a delay has gone on too long? Delays can occur in crop insurance claims for a number of reasons, especially for temperamental, unpredictable, or delicate crops like tree fruits. Depending on the type of coverage you carry and the nature and extent of your losses, your claim may be delayed for legitimate reasons, including:

Waiting for harvest time in order to complete the assessment of fruit losses.
Requiring additional documentation and evidence of losses.
Estimating the full extent of losses after loss mitigation strategies—like juice or forage options—have been completed.

Unfortunately, there are also times when agricultural claims are unfairly delayed by insurance companies that are hoping to pressure fruit producers into accepting less for their claims or outwait those who hope to be compensated fairly under the coverage they hold. If you are having trouble finding out why a claim has been delayed or what you can do about it, don't hesitate to reach out to an experienced policyholder attorney today. Our experienced legal professionals would be happy to investigate the cause of the delay and take action to make sure your insurance protection is working for you.

Even if you carry insurance for crop losses, you aren't guaranteed fair compensation or an uncomplicated claim. To get the most out of the coverage you pay for, get armed with the clear information you need about the agricultural insurance industry. Reach out to our legal team today to request your free copy of our book, Understanding Agricultural Insurance Claims.

Why has my insurance claim for industrial losses following a storm been delayed?

There are a number of reasons why industrial claims are delayed. While some of these delays can be easily cleared up with a few phone calls or corrected forms, other delays are more difficult and may require the help of an experienced legal team to navigate. Unfortunately, it can sometimes be difficult for policyholders to tell the difference, and many end up putting crucial repairs on hold while they wait for answers that never come.

Why Industrial Insurance Claims Are Delayed—And Why it Could Spell Disaster for Your Business

Even claims that are delayed for valid reasons can have a big impact on policyholders and businesses. Many industrial complex owners depend on insurance payouts to make repairs, mitigate losses, and move forward with confidence. Unfortunately, delays in this process aren't uncommon in cases in which:

Your claim is very large or complicated.
Claims for industrial damage have been filed incorrectly or under the wrong policy.
You did not provide enough documentation for the insurance company to resolve your claim.
You've already refused an unsatisfactory resolution.

While some delays are truly legitimate, there are times when insurance companies unnecessarily delay—or even outright deny—valid industrial property damage claims. If you believe the resolution of your claim is taking too long or has been unfairly delayed, stop taking risks with your business today. Reach out to our experienced policyholder attorneys for fast, personalized help with large industrial damage claims.

What can I do after a hurricane to prevent similar marine losses in the future?

Losses in the marine industry can be unpredictable, and it's just not possible to prevent all potential losses. However, in the months after a serious hurricane loss, it's wise for marine policyholders to use that experience to work toward a better and more efficient experience in the future. Here are a few steps you can take to develop a better loss mitigation plan in the event of future hurricanes and weather events:

Take a good look at past experience. How has your marine coverage worked for you historically? Are there any patterns that can be identified in previous damage claims that should be addressed? Looking at the big picture of how your marine insurance coverage has worked for you can be an eye-opening experience.
Identify problems and coverage gaps. Are there gaps in your insurance protection? Are there things you would change about the hurricane-damage claims you recently navigated? Has the current state of your company evolved beyond prior coverage? Review your current coverage and compare it with the current needs of your marine business.
Implement better solutions for marine insurance concerns. Once problems have been identified, there may be many solutions available. By working with an experienced policyholder attorney, you can get the best insight into building a loss mitigation and coverage plan that will offer more ideal protection in the future.

An experienced policyholder attorney can guide you through the steps needed to strengthen your marine protection. For more information about handling claims, mitigating losses, and negotiating insurance settlements, request your free copy of our important book, Your Basic Guide to Marine Insurance, or contact our office directly.

Why was my governmental insurance claim for disaster damages denied?

There are a number of reasons why large claims from governments, school districts, and municipalities are denied, and those reasons aren't always obvious without a detailed review of the policy and damages. Many governmental insurance claims are denied for easily rectified problems, such as:

Missing or incorrect documentation. A simple typo or a missing report can create serious delays and sometimes outright denials of governmental insurance claims. Because so many forms, documents, estimates, and other evidence is necessary in the aftermath of a major disaster, this is a common problem for governmental policyholders.
Documents submitted under the wrong policy. Claims for different types of damages from different types of weather events or disasters may need to be submitted under different facets of the coverage your municipality carries. It's surprisingly easy to carefully prepare a claim only to submit it under the wrong policy.
Tactics to save the insurance company's bottom line. Some insurance companies will take advantage of policyholders if they think they can get away with saving on the cost of claims, and municipalities are not immune. Sometimes, initial denials are an unfair tactic to avoid paying the coverage that you depend on to protect the people you serve.

Part of the benefit of working with a legal team on governmental insurance claims is having the ability to identify and resolve potential problems—often before they have a chance to result in time-consuming denials. If you are having trouble negotiating a successful outcome for your municipality or district, don't hesitate to reach out to a legal team with hands-on experience dealing with these kinds of complications. Call or email the professional legal team at the Voss Law Firm today for personalized help with your concerns.

What drought-related losses are covered by a farm insurance policy?

Farm insurance policies are complicated, and it's not always easy to say what is covered without a detailed review of the coverage you hold and the type of farm you operate. Your farm insurance likely consists of a number of policies and types of coverage, and the reality is that you may be submitting several different claims under several policies for your drought-related losses.

Ultimately, the drought-related losses that are covered depend heavily on the details of your farm insurance policies and even the state in which you operate. However, some commonly covered drought losses might include:

Crop losses
Livestock losses
Loss of farm products, like feed, seeds, or fertilizers
Damage to buildings, including homes, barns, outbuildings, and more
Damage to farm equipment and vehicles
Some business losses

Since droughts often affect a large area and numerous agricultural businesses, there may also be additional government programs available to help you get back on your feet.

Because farm insurance policies can be so complex, many farm owners miss out on avenues that might maximize their recovery under existing programs and policies. Don't make the same mistake. If you need help making sense of agricultural insurance claims for drought-related damage, don't wait any longer to reach out to our experienced policyholder attorneys. Request your free copy of our book, Drought: Agricultural Effects, Insurance Claims, and Beyond, or give our team a call to talk about your concerns in person and in depth.

When is the right time to contact a policyholder attorney for help with a commercial claim for hurricane damage?

Clients contact our policyholder attorneys at a number of different stages in the commercial claims process, but clients most commonly decide to contact us:

Immediately after the storm passes. In the immediate aftermath of a storm, our legal team can help you mitigate risks and losses, document and assess damage, and create a plan for recovery.
After a claim has been denied. Commercial claim denials aren't always the last word, and in many cases, denials can be fought with the help of a policyholder attorney.
When repairs are needed, but just aren't in the budget. Many business owners don't realize that they're in over their heads until repairs become urgent and the money just isn't there. If you are having trouble getting temporary and urgent repairs in place, an attorney may be able to help you speed up the process and explore additional avenues for compensation.
When they run into delays or complications. Although claiming damages under the policies you pay for should be simple, the process is sometimes frustrating and fraught with problems. If you are running into problems with the insurance company, then it's smart to get a legal ally on your side.

Ultimately, the right time to seek legal help is when you realize that you need help to get the most out of your commercial coverage. Although contacting an attorney sooner rather than later can save you from a number of common traps and mistakes, our team is ready to step in and help you take control no matter where you are in the claims process.

To learn more about effectively negotiating insurance claims for damage to your business, request your free copy of our book, Commercial Insurance Claims: The Basics, or connect with our policyholder attorneys on Facebook for regular news, tips, and updates tailored to you.

Who pays for professional cleaning and repair after flood damage to a condominium unit?

Floods come with surprising destructive power, and the cleanup and repairs that follow must be addressed as soon as possible in order to prevent further damage from standing water and mold. With the potential costs of repairing water damage to the structure, replacing carpets and furniture, disinfecting surfaces and ductwork, and the multiple other tasks needed to clean and repair water damage from flooding, many condo owners end up looking at thousands of dollars in repairs—with no idea where that money will come from.

While it's impossible to offer clear answers about responsibility without a thorough review of the specific policies that cover you, here are a few tips that might help you pinpoint how to proceed after a flood:

Flood damage is often covered under separate policies that differ from your general condominium insurance, and it may vary from your coverage for other kinds of water damage.
Condominium owners must juggle layers of responsibility that might include multiple insurance policies, including those held by the condo owner, the condo association, and other parties, making complications, delays, and denials more likely.
Government assistance may be available, but the process can be complicated for unit owners and may take a long time. Ultimately, even in areas where flooding is a less common occurrence, it's worth it to review your flood coverage and avoid the mistake of relying solely on unpredictable emergency assistance.

If you are overwhelmed with the claims process after flood damage to your condominium, or if your initial claim has been denied, don't hesitate to contact our legal team directly by phone or email. We have experience helping policyholders across the nation navigate difficult and complicated insurance claims, and we hope to help you work toward a successful outcome.

Should I sign a confidentiality agreement from the insurance company after a marine loss?

In many cases, signing a non-disclosure agreement could unnecessarily complicate your marine insurance claim. Without knowing more about the details of your insurance coverage and losses, it's difficult to provide accurate and useful guidance on these matters. However, if you have any doubts about signing any kind of document related to a marine insurance claim, it is always appropriate to consult with an experienced policyholder attorney. An attorney can help you carefully review:

Non-disclosure or confidentiality agreements. Before you sign a non-disclosure agreement, realize that doing so could limit your leverage later on and weaken your marine insurance claim.
Settlement offers. Before you accept a payment from the insurance company, make sure that you know what your claim is worth, what it will take to recover fully from your marine losses, and that you are taking full advantage of your coverage.
Any document you don't fully understand. Marine insurance is complicated even for those in the industry, and it helps to bring in a professional legal team to review any insurance-related documents for accuracy, effectiveness, and any potential limitations of your negotiating power.

It can be difficult to work toward a full recovery after a marine loss when you face delays, complications, and mistakes with your claim. For answers to your questions and help negotiating your claim, request your free copy of our book, Your Basic Guide to Marine Insurance, or reach out to our team for immediate, one-on-one assistance with your concerns.

How will the new "storm surge" maps in 2014 help my municipality plan for hurricanes?

In order to address concerns that individuals and emergency managers were focusing too much on wind speed in making decisions about preparation and evacuation, the National Oceanic and Atmospheric Administration (NOAA) and the National Weather Service (NWS) worked together to create "storm surge" maps that will offer warnings about flooding connected to tropical storms and hurricanes. In an effort to spread awareness, NOAA has released a tip sheet specifically tailored to emergency managers and those in similar positions about the new map and how to make sense of the information it gives.

Unfortunately, "storm surge"—the sudden flooding that accompanies hurricanes—is often overlooked as a hazard in hurricanes. In Hurricane Sandy, for example, many properties sustained the bulk of their damage in the surging flood waters that followed the storm. With the release of the maps, emergency managers can access a color-coded, regularly updated map that helps them to prepare for areas that may need to be evacuated, as well as develop a tighter plan for emergency response.

The new storm surge maps, although still in the experimental phase, should help coastal municipalities better prepare themselves and their communities to act in the event of a hurricane or damaging tropical storm.

Limitations of the New Storm Surge Maps

Although the new maps will provide a wealth of information, emergency managers need to keep in mind that the maps represent predictions only. While forecasters do their best with the information they have, hurricanes are difficult to predict and can change in direction, intensity, etc., with little warning. While the maps have the potential to save many lives, they still can't make up for planning, effective emergency strategy, and adequate hurricane insurance coverage.

For more information about protecting your municipality in a hurricane or collecting under a hurricane policy, call or email our experienced team today.

Do I need to call in a contractor to prepare an estimate for a crop damage claim?

Crop damage coverage under a farm insurance policy can be very complex, and extensive estimates and documentation are sometimes needed for the farm owner to recover financially from these losses. However, what needs to be documented—and how you go about doing it—really depends on the specific details of your claim and the cause of your crop-related losses.

It's very common for farms to call in damage estimators and other contractors to assess crop and property losses after a storm, fire, or other disaster, and it may be necessary in your case. However, a lot will depend on:

What caused the damage to your crops
If government or community relief is available
The details of your farm insurance coverage
How severe losses were or are predicted to be
If losses may effect more than just the current growing season

With so many different factors that can influence your claim, it may be difficult to handle on your own. If you're unsure if you need to call in contractors, or if you're running into delays and denials with your insurance company, reach out to our experienced policyholder attorneys today for a thorough review and answer session.

Our professional legal team has experience fighting denied and delayed claims for farmers, and we are available to answer your questions without risk or obligation. For more information, simply give us a call or send us an email to get the conversation started—or take a moment to request your free copy of our book, Understanding Agricultural Insurance Claims.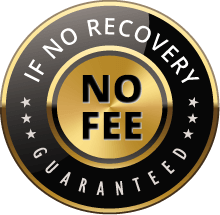 The Voss Law Firm, P.C. represents clients on a local, national and international basis. We proudly serve companies and individuals along the Gulf Coast and around the globe on a contingency fee basis. Our law firm collects nothing unless we recover on our client's behalf.