Answers to Frequently Asked Questions About The Insurance Claim Process
Do you have questions about commercial and business insurance litigation, business claims law, bad faith insurance litigation, industrial insurance claims litigation, condominium insurance claims, church claims, apartment claims, first party bad faith insurance claims, and marine insurance claims? To discuss your case, contact The Voss Law Firm, P.C. toll free at 888-614-7730.
Page 1

How can a condominium association start out on the right foot with a hail insurance claim?

Taking steps to maximize and take control of a hail insurance claim from the very beginning can help condominium associations avoid denials, underpayments, and other issues. Here are some tips for getting started on the right foot:

Understand your policies. Hail can affect both individual units and common areas for the condominium, creating a complex coverage situation. Make sure you understand the master policy held by the condo association, how coverage works, and what your responsibilities are after a loss event.
Understand what your claim is really worth. Hail damage isn't always visible with the naked eye, and you can't always trust hurried adjusters and contractors to catch the full extent of the losses you've sustained. You may need to get several estimates or work with an attorney to determine the full scope and potential worth of your claim.
Understand what you sign. One of the biggest mistakes condominium associations make with hail claim is signing documents without fully understanding the ramifications of doing so. Although you may assume that it's all just "routine" documentation for settling the claim, you can contribute to serious problems with your claim if you don't review each signature request carefully.
Know when to ask for help. If you do end up running into issues with a claim for hail damages, don't wait to get answers about your rights as a policyholder. There is often room to fight for a fair outcome, even in complicated claims—but you can wreck your rights if you don't understand what your options are.

Do you have questions? Call our law office to talk about your concerns with your claim at 888-614-7730. Our highly experienced policyholder attorneys are prepared to answer your questions and help you take control of your insurance claims after a major storm or disaster.

Can I fight the insurance company's claim that my fire-related losses aren't covered under the fire insurance for my condominium?

In many cases, it is possible to fight a denied claim for fire damages to a condominium building or unit. However, there are some cases where damages are excluded or must be submitted under a different policy. Here are a few common scenarios that condo owners, managers, and residents may find themselves in after a serious fire:

The circumstances of the particular fire exclude damages from your coverage. In condominium insurance claims, insurance companies generally won't pay for damages resulting from arson, and there may be other situations in which the damage sustained isn't covered.
There is confusion over which policy covers which damages. Condominium claims are often complicated by the number of policyholders involved. While your personal fire coverage may cover some damages, other damages may have to do through a neighbor's policy or the master policy held by the condo association.
The insurance company takes advantage of confusion to minimize payouts. Insurance companies are interested in minimizing the amount they must pay for damages, which means that small mistakes or "gray areas" can be inflated to wreck even seemingly legitimate claims.

If you find yourself running into delays, denials, accusations, or other complications while negotiating an insurance claim for your fire damages, don't hesitate to reach out to an experienced policyholder attorney who can help you maximize your claim, protect your rights, and effectively solve problems. In many cases, it is possible to fight these denials, but success often depends on experience with the insurance industry and focused legal expertise.

For more information about navigating policyholder claims for condominium damage, speak with a member of our team today, or connect with the Voss Law Firm on Facebook, Twitter, or Google Plus.

Do I have options if the condominium association is ignoring my claims for damage under the master policy?

Although it may feel personal when it happens to you and your family, the truth is that many condominium owners have trouble holding condo associations and management companies responsible for damages. While there can be a lot of confusion about who is responsible for what damages in complex condominium claims, the complexities of these claims don't always account for the delays and rejections owners run into. Even in cases where the master policy clearly covers the type of damage experienced, condo owners can be ignored, blamed, and left waiting.

Sadly, many condominium owners are left to foot the bills for exterior or communal-area damage that affects their units simply because their condo associations are unresponsive or resistant to filing legitimate claims under the master policy.

Fortunately, you don't have to accept endless delays, denials, and unreturned phone calls, and it's likely that you do have options for successfully pursuing your claim. Whether you have made a mistake or simply need to leverage your rights to get a fair outcome, you can fight for the appropriate handling of your damage complaints.

If you are struggling to get anywhere on your own with a claim for condo damage, consider seeking the help of an experienced legal representative. A policyholder attorney can help you understand the policies you carry, understand the master policy carried by the condo association, and walk you through how to take action to get claims paid fairly. To get in contact with our professional legal team, simply call or email our office today.

Who pays for professional cleaning and repair after flood damage to a condominium unit?

Floods come with surprising destructive power, and the cleanup and repairs that follow must be addressed as soon as possible in order to prevent further damage from standing water and mold. With the potential costs of repairing water damage to the structure, replacing carpets and furniture, disinfecting surfaces and ductwork, and the multiple other tasks needed to clean and repair water damage from flooding, many condo owners end up looking at thousands of dollars in repairs—with no idea where that money will come from.

While it's impossible to offer clear answers about responsibility without a thorough review of the specific policies that cover you, here are a few tips that might help you pinpoint how to proceed after a flood:

Flood damage is often covered under separate policies that differ from your general condominium insurance, and it may vary from your coverage for other kinds of water damage.
Condominium owners must juggle layers of responsibility that might include multiple insurance policies, including those held by the condo owner, the condo association, and other parties, making complications, delays, and denials more likely.
Government assistance may be available, but the process can be complicated for unit owners and may take a long time. Ultimately, even in areas where flooding is a less common occurrence, it's worth it to review your flood coverage and avoid the mistake of relying solely on unpredictable emergency assistance.

If you are overwhelmed with the claims process after flood damage to your condominium, or if your initial claim has been denied, don't hesitate to contact our legal team directly by phone or email. We have experience helping policyholders across the nation navigate difficult and complicated insurance claims, and we hope to help you work toward a successful outcome.

Who will pay for the damage after a condo fire?

Ultimately, it depends on the insurance policies that cover fire damage to your condo, but this can sometimes be difficult to determine. Damage to condos is generally covered by a number of overlapping policies with different policyholders. Some types of damage may be covered by the insurance policies you hold, and other kinds of damage may have to be submitted under the condominium association's coverage. Fire damage may even be covered under separate policies that you or the condo association holds.

While it's sometimes clear how to go about recovering insurance payments for condo damage, it is much more common for there to be some complex questions during the process. Some fire damage may fall into a gray area between various policies or be hotly disputed between potentially responsible insurance providers. For example, this may be the case with:

Fire damage to the structure that includes your condo unit
Fire damage to cooling and heating systems
Loss or damage to personal belongings
Damage to structures and features within the condo's interior

Essentially, the answer to your question is that multiple parties may be responsible for paying some portion of the total damages experienced in the fire, and it may not be easy to decide who pays for what claim.

If you have questions about negotiating insurance claims after a condo fire, or if you are running into delays and denials, don't hesitate to contact our experienced team today for a one-on-one discussion of your concerns. To get started, simply call or email us today.

When do I need an attorney to help me with my insurance claim for storm damage to my condominium?

As residents of numerous states across the nation survey the recent tornado, hail, and wind damage to their condominiums, we've heard this question frequently. While there is no hard-and-fast rule for the "right" time to bring an attorney into the equation, clients usually come to our team at one of these two "crossroads" situations in the claims process:

Before you file an insurance claim for damage to your condo. Condo insurance claims can be difficult for individual owners because a number of parties and policies may be involved. The benefit of contacting an attorney at this point is to get answers about your rights, take advantage of guidance from someone who has experience handling all kinds of complicated insurance situations, and have full-service support as you organize, assess, document, and take action.
After a condominium insurance claim has been delayed or denied. Rather than contacting us right away, some clients wait until their seemingly straightforward claims have been denied or otherwise become complicated. If you run into trouble with a claim on your own, an experienced attorney can often step in and determine exactly what went wrong and what you can do about it.

However, no matter where you are in the insurance-claims process, seeking the guidance of an experienced policyholder attorney can help.

If you need help making decisions about a condominium insurance claim, speak with our team for immediate assistance, or visit our YouTube channel for more hints, tips, and information about policyholder rights.

How long will it take to receive the insurance check for damage to my condo?

Unfortunately, when it comes to just about any kind of insurance claim, there is no certain answer. It could take a month. It could take three months. And, in some complicated cases, it could even take years. It all depends on:

The nature of the event that damaged your condo
The extent of the damage
How the damage is handled under your insurance policy and the condo association's policy
How much preparation is needed before filing a claim
If your claim is fought or denied by the insurance company
If you are being held responsible for a portion of the damages
If you choose to work with an attorney on your condominium claim
If there are any unusual or complicating circumstances

However, to get a better idea of how long it might take to see a resolution, we strongly encourage you to speak directly with an attorney who has extensive experience negotiating similar claims. After reviewing the details of your case, your legal ally can give you a much clearer idea of what to expect from the claims process, how long it might take, and how you can speed the process along.

Let our team help you get the information you need for a successful insurance claim. Visit our blog for the answers to more of your questions about policyholder claims, or connect with our legal team on Facebook to join in the discussion today.

Who is responsible for paying the condo association's master policy deductible?

Under law, your condo association must have a master insurance policy that covers the buildings and common property on the land. While it is clear who pays the premiums for this policy, it can be less clear who pays the deductible in the event of property damage. In most cases, who pays for the deductible depends upon how the damage was caused and what exactly was damaged. Here are the three most common outcomes:

You may be responsible for the entire deductible. If the property damage only affects your unit, and if the property damage may have been your fault, you may be asked to pay the entire deductible for your insurance claim. Likewise, if only some of the units were damaged, you may split the deductible among the affected parties.
You may be responsible for part of the deductible. If a common area of the property was damaged, such as the pool area, a garage, or an outdoor area, the deductible may be split among all unit owners. This may also be the case if only some units are damaged, but the damage was not due to negligence.
Your condo association may pay the deductible. Some condo associations collect money for insurance deductibles as part of their regular fees, while others may have a slush fund that can be used to cover the cost of the deductible. Be sure to ask your condo association if such a fund exists.

Do you have a question about a condo insurance claim? Our attorneys are here to help. Call us or email us today to get immediate help.

How do I file a condo insurance claim?

Filing a condo insurance claim is much like filing a homeowners' insurance claim, but with one key difference: you must determine whether the damage is covered by your personal policy or the policy of your condo association. If your condo has been damaged or you have suffered a loss of property, take the following steps to file a condo insurance claim:

Document the incident. Note the date and time of the damage as well as any other information available. Take pictures of the damage and collect any other evidence that is available.
Read your policy closely. It is important to have a good understanding of the contract you have with your insurance company before you call. Pay close attention to the portions of your policy that discuss the type of loss event that you have experienced.
Call your insurance company. Let them know what has happened and what the perceived damage is. They will assign you a claims adjuster.
Call your condo association. Let them know what has happened and determine whether the damage may be covered under the condo association's insurance policy. It may be that some damage is covered by different policies. You may need to put your insurance company in touch with your condo association's insurance company.
Take steps to make your property safe and stop further damage. Don't wait to fix emergency issues with your property—especially issues that will require further repairs. Also do not leave your property in a condition that could expose others to danger.

Has your claim been delayed, denied, or undervalued? Speak with a condominium insurance claim attorney today about your dispute. Call the Voss Law Firm to schedule a free, private meeting with a lawyer: 888-614-7730.

Does insurance claim attorney Bill Voss handle condominium insurance claims?

Yes, Bill Vossoffers free case evaluation and consultation to the board members of the condominium association to discuss their insurance claim. If your condominium has filed an insurance claim and you feel your claim has been wrongfully denied or the insurance company's offer is willfully low and insufficient to repair all damages, please contact our office to receive an appointment with insurance claims attorney Bill Voss.

You will never be responsible for any of our legal fees or our costs if we are not successful. Furthermore, you will never be asked to pay for any of our costs up-front. If we are successful in your insurance claim, you will only pay a small percentage of the insurance settlement, usually as low as 33.3%. In cases where litigation (lawsuit filed) is necessary, fees may increase up to 40% and costs of litigation are extra, however, the good news for you is that many states have laws that provides if we sue on your behalf and succeed in winning your case, your insurance company may be responsible for part or all of our legal fees and costs. Therefore, in some cases, you pay zero to us from your insurance settlement and pay zero attorney fees and costs. Since not all insurance claim cases are similar, please call our office to arrange a free consultation with insurance claims attorney Bill Voss to discuss your insurance case in more detail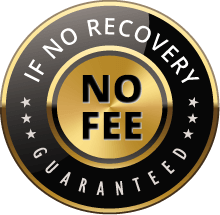 The Voss Law Firm, P.C. represents clients on a local, national and international basis. We proudly serve companies and individuals along the Gulf Coast and around the globe on a contingency fee basis. Our law firm collects nothing unless we recover on our client's behalf.