Answers to Frequently Asked Questions About The Insurance Claim Process
Do you have questions about commercial and business insurance litigation, business claims law, bad faith insurance litigation, industrial insurance claims litigation, condominium insurance claims, church claims, apartment claims, first party bad faith insurance claims, and marine insurance claims? To discuss your case, contact The Voss Law Firm, P.C. toll free at 888-614-7730.
Page 5

Is there any way to speed up the process of a commercial insurance claim for property damage?

Sometimes you're able to settle a commercial claim with minimal delay, and other times, it may seem like you've been waiting an eternity for the compensation you need to help your business recover from a storm, fire, or other negative event. Delays and slow-downs can be caused by a number of factors, but no matter what the cause, a policyholder attorney can help smooth problems and get the process moving again.

If you are running into delays with your commercial insurance provider, an attorney can help speed up the claims process by:

Making sure you're fully prepared. Many delays in commercial property damage claims stem from a lack of key documentation and organization. A policyholder attorney can ensure that all of your bases are covered so you can move forward confidently.
Helping the process move forward efficiently and effectively. Our legal team has experience representing businesses of all types and sizes, and we can quickly identify problems that may be causing delays and help you bring your claim to a prompt and satisfactory resolution.
Protecting your rights as a policyholder. Insurance companies may seem friendly, but they are ultimately out to protect their own bottom lines. With an experienced legal representative at your side, you can be confident that your rights are protected and that you are being treated fairly by the insurance company for your business.

Did you find this information helpful? Find the answer to many more common questions about policyholder claims by browsing our other Frequently Asked Questions, or connect with our legal team on Facebook.

Who will pay for the damage after a condo fire?

Ultimately, it depends on the insurance policies that cover fire damage to your condo, but this can sometimes be difficult to determine. Damage to condos is generally covered by a number of overlapping policies with different policyholders. Some types of damage may be covered by the insurance policies you hold, and other kinds of damage may have to be submitted under the condominium association's coverage. Fire damage may even be covered under separate policies that you or the condo association holds.

While it's sometimes clear how to go about recovering insurance payments for condo damage, it is much more common for there to be some complex questions during the process. Some fire damage may fall into a gray area between various policies or be hotly disputed between potentially responsible insurance providers. For example, this may be the case with:

Fire damage to the structure that includes your condo unit
Fire damage to cooling and heating systems
Loss or damage to personal belongings
Damage to structures and features within the condo's interior

Essentially, the answer to your question is that multiple parties may be responsible for paying some portion of the total damages experienced in the fire, and it may not be easy to decide who pays for what claim.

If you have questions about negotiating insurance claims after a condo fire, or if you are running into delays and denials, don't hesitate to contact our experienced team today for a one-on-one discussion of your concerns. To get started, simply call or email us today.

Why should I contact a policyholder attorney to help with an industrial insurance claim for property damage?

It's a common misconception that property damage claims are always straightforward, especially in a commercial or industrial setting where there is a lot at risk. In truth, these claims can be very complicated if you aren't informed and organized, which is why it's often worth it for industrial complex owners to seek their own legal counsel during the recovery process.

While you may not ultimately need to enter into litigation with the insurance company, legal counsel can still make a difference in your industrial insurance claim. Our team can help you document, assess, and organize your approach to the property damages you have sustained, and we can also review your insurance coverage and make sure you have a recovery plan in place.

Industrial property insurance claims are often complex, and may involve a number of issues, including:

Structural damage to buildings
Fire or smoke damage
Issues with odor and air quality
Hazardous chemical cleanup
Flood, water, and mold damage
Damage to routine equipment
Damage to stocks and supplies

Depending on the specifics of your industry and property, there may also be damage to specialized equipment or production facilities to consider. When you have customers waiting, you can't afford to take risks with your recovery. An experienced policyholder can offer support and guidance that is tailored to your company and prioritize your most pressing needs as you recover.

For more information, call or email our team today, or connect with us on Facebook for additional news, updates, tips, and information for policyholders.

Can I file an insurance claim for loss of crops on a commercial farm?

Whether it's a late frost, not enough rain, or too much rain, the weather has a huge effect on commercial crops every year. When farms are unable to plant on time or lose plants to an adverse weather event, it may be possible to recover compensation for that lost yield—but it isn't always as easy as it should be.

In order to successfully file a claim for crop losses, you may need to start documenting damage before you're even sure how bad the loss will be. You will need to adhere to strict time limits, assess and report potential damages appropriately, and provide extensive details, such as:

How much of the yield was lost or may be lost
What happened to cause the loss and how you reacted to the event
The coverage provided by your specific insurance policies
The stage of growth when the crop was affected
If it will be possible to replant this season
If damage will affect yields for several seasons

Unfortunately, it's easy to make mistakes or lose track of important details that will complicate your insurance claim for crop loss. Before you make decisions about how to react to a significant crop loss, speak with an experienced policyholder attorney who has worked with other agricultural business owners to recover after storm and weather damages. We can help you review your coverage and plan for potential losses, as well as guide you through the process of recovering compensation for crop loss.

For more information, simply call or email our team today.

How long do I have to submit a tornado insurance claim for my business?

Just like homes and residential buildings, commercial buildings and businesses also suffer in tornados and severe storms. However, it's not always easy to figure out what the insurance company expects from you as a commercial policyholder or how long you really have to get everything in order and submit a claim for your losses.

Although there should be a simple answer to your question, the truth is that how long you have to file a commercial tornado claim depends on a number of factors, including both the expected and the potentially surprising. To get a better idea of your timeline, first check out this general information about time limits in insurance claims. However, don't stop there and assume you're prepared.

Potential Problems With Time Limits for Submitting Commercial Tornado Insurance Claims

The issue with predicting how long you have to file a property damage claim is that, especially when tornado damage is widespread or severe, the question of time limits becomes more complicated for businesses because:

You're rarely dealing with a single, set-in-stone time limit. There may be a number of different time limits you need to meet when making a claim for tornado damage after a major storm, and they may come up at different times throughout the process. There are usually time limits laid out in your policy that cover when the policyholder must submit notification of loss, proof of loss, and other documentation. Make sure that you ask about the time limits that apply to your business, and ask for an extension if you're unsure you can meet the appropriate deadlines.
You may have to wait longer to get assessments and documentation. Another snag that can come up in tornado insurance claims is how long it will take you to arrange for the contractors and assessments needed to submit your claim. Often, after a major weather disaster, you will be competing with other businesses and residents who are also rushing to recover. The number of people and businesses who need help can quickly overwhelm regional adjusters, services, and systems.
You may be submitting several insurance claims. For most businesses, it isn't unusual to need to submit claims for several different types of damage under different policies or insurance providers, all of which may have varying time limits in place. This might include claims for structural damage to buildings, replacement costs for equipment, damage to company vehicles, business interruption losses, and more. Additionally, if flooding followed the tornado, some of the water damage you suffered is likely to be covered under your separate flood insurance policy.
Your coverage situation is unique. Different rules, laws, and time limits may apply depending on the type of business you own, where you are located, the coverage provided by your specific policy, and other details. For example, insurance coverage for tornado losses is typically more limited in the "Tornado Alley" region of the United States. As another example, the insurance coverage rules for a large agribusiness can be very different—and more complicated—than the coverage for a small retail business.
Government relief programs may be available. In addition to your commercial insurance coverage, you may qualify for other forms of relief in your state, city, or county. While this is good news for business owners affected by a major tornado, it also means that there is a new set of deadlines and time limits involved in applying for these programs and determining if your business qualifies for assistance.

Although the rules can be complicated and coverage can vary dramatically, remember that the rules that govern insurance claims also give you rights as a policyholder. These rules also apply to the insurance company, which has a duty to respond to you and resolve your claim in a reasonable amount of time. If you don't understand the time limits that apply to your business, or if you feel the insurance company is drawing out the length of time it takes to resolve a claim, don't be afraid to get legal help.

If you believe that the insurance company is treating you unfairly or acting in "bad faith" with your tornado insurance claim, call the Voss Law Firm today at 1-888-614-7730. You can also get answers to many common questions from policyholders by reading through a free copy of our book, Commercial Insurance Claims: The Basics.

When do I need an attorney to help me with my insurance claim for storm damage to my condominium?

As residents of numerous states across the nation survey the recent tornado, hail, and wind damage to their condominiums, we've heard this question frequently. While there is no hard-and-fast rule for the "right" time to bring an attorney into the equation, clients usually come to our team at one of these two "crossroads" situations in the claims process:

Before you file an insurance claim for damage to your condo. Condo insurance claims can be difficult for individual owners because a number of parties and policies may be involved. The benefit of contacting an attorney at this point is to get answers about your rights, take advantage of guidance from someone who has experience handling all kinds of complicated insurance situations, and have full-service support as you organize, assess, document, and take action.
After a condominium insurance claim has been delayed or denied. Rather than contacting us right away, some clients wait until their seemingly straightforward claims have been denied or otherwise become complicated. If you run into trouble with a claim on your own, an experienced attorney can often step in and determine exactly what went wrong and what you can do about it.

However, no matter where you are in the insurance-claims process, seeking the guidance of an experienced policyholder attorney can help.

If you need help making decisions about a condominium insurance claim, speak with our team for immediate assistance, or visit our YouTube channel for more hints, tips, and information about policyholder rights.

What happens when a storm causes damage to my church that could be covered under a number of different insurance policies we hold?

After a severe storm, churches may be faced with a number of damages, and it may not be immediately clear how that damage is covered by the insurance policies held by the church. Depending on the types of damage sustained and the details of your coverage, you may need to prepare separate claims and documentation for the different types of damage caused by the same storm. For example, you may be submitting separate claims for:

Wind and hail damage
Lightning and electrical damage
Fire damage
Water and flood damage
Damage to vehicles
Damage to separately insured art, antiques, and other unique features

If the right claims are not submitted under the correct policy, then your claim for damage will more than likely be denied, and it could complicate even appropriate claims under the policy. Overall, determining which policy covers what type of damage can be a headache, and mistakes can prevent or seriously delay your ability to makes repairs and mitigate the impact on your congregation.

For help reviewing insurance coverage, organizing storm-related insurance claims, or creating a plan for recovery after a storm strikes your church, don't hesitate to speak with our experienced legal team today. We can help you with every aspect of the insurance claims process, and we will fight on your behalf to make sure you can recover smoothly.

For news about our team and the answers to more questions about policyholder claims, connect with The Voss Law Firm on Facebook, or subscribe to our monthly newsletter.

How does the federal government assist local governments in a natural disaster or emergency?

Depending on the type and extent of the damage, some local governments affected by natural disasters or extreme weather may qualify for additional state and federal assistance. At the federal level, this assistance may consist of:

Grant and loan programs to assist with recovery from major disasters
Financial assistance for disaster training, personnel costs, and equipment
Educational materials for public information and community preparedness

However, it is worth mentioning that much of the burden of recovery after a natural disaster or severe weather event still falls to the local government, and federal assistance alone isn't always enough to take care of the totality of your community's needs. Even with help from the state, needs must be prioritized in order to manage limited resources in the short-term, and residents will be looking to you for direction and relief. For many repairs and damages, your municipality will have to rely on its governmental insurance coverage—and it's not always as easy as it should be to collect compensation after an emergency.

While federal assistance is a boon to struggling communities, it can take time—and the health of your municipality can't always wait. In the immediate aftermath of a disaster, communities often must rely on the resources and disaster response teams available locally. For more information about creating an effective response and recovery plan for your community, reach out to our legal team today, or subscribe to our newsletter for regular tips and updates.

What documents will I need to file a marine insurance claim for damage to a vessel?

There are a number of documents and records that will be necessary for filing a marine insurance claim for damage to a vessel, and we strongly recommend that you consult with a professional legal team if you have any questions about what you will need in order to successfully file a claim. Every claim is different, and having experienced legal support at your disposal can speed up the claims process and ensure that costly mistakes are avoided.

In general, however, you should start getting prepared for your insurance claim by gathering:

A copy of your marine insurance policy
Copies of all paperwork related to the vessel and claim, including the Bill of Lading, the copy of protest, the certificate of survey, and the letter of subrogation
Photographs of damage to the vessel or equipment
Photographs of damaged or incomplete cargo
Copies of any other communication regarding the incident and losses
Photographs, evidence, and other documentation

Once you've gathered this information, share it with the attorney who is handling your claim for offshore losses. An experienced legal professional can help you organize your documentation, rectify any missing documentation, and navigate the process of filing your marine insurance claim.

For more information from our legal team, request your free copy of our book, Your Basic Guide to Marine Insurance Claims, which is designed to help you understand and navigate your marine insurance coverage and avoid common mistakes and delays.

What can I do if the insurance offer for my hurricane claim is too low?

Anyone who owns a home or business damaged in a major hurricane is bound to face some challenges after the storm has passed and the insurance claims process begins. For many people, it may be the first time they've submitted a major insurance claim, and they are often unprepared for some of problems that crop up.

One of the primary issues that we see has to do with settlement offers that are inadequate and don't cover the true cost of the damages to a property. Receiving these kinds of "lowball" offers can be especially frustrating when someone has waited weeks or months for payment after a disaster, and some policyholders are tempted to take it and just move on. However, you should know that you may be able to negotiate with the insurance company for the full worth of your claim.

What to Do If You've Received a "Lowball" Offer for a Hurricane Insurance Claim

If you have received a laughably low offer for your hurricane damages, you already know it's no laughing matter. The difference between a "lowball" offer and the true worth of your claim can be significant. Here are some things you can do to fight an unfair settlement offer and work toward a better resolution:

Understand what your claim is actually worth. If you don't know how much your insurance coverage should cover, or if you haven't included everything that the policy will cover, then you don't know if what the insurance company offers you is off base. Make sure that you have gotten thorough assessments of all your hurricane damage, including potentially "hidden" damages that can cause problems later on. Remember, too, that your coverage may not be limited to just the costs of structural damage. You also may be able to seek reimbursement of some of the costs of relocation, temporary repairs, business interruption, and more.

Don't accept the first offer. You don't have to accept the first settlement offer you receive from the insurance company. You should know that the first settlement from the insurance company is often lower than it should be. Sometimes, the offer is too low because there has been error or something was overlooked. However, some insurance companies also routinely offer less with the initial settlement in hopes of saving their own bottom lines. Before jumping to accept the first offer from the insurance company, you should carefully review the offer with an attorney.

Don't accept an offer you don't agree with. If you receive any kind of settlement offer or check from the insurance company that you don't agree with, don't accept it. As in the above situation, you should instead carefully review the offer with an attorney and try to nail down why the amount is less than you expected.

Talk to an experienced attorney. It may still be possible to recover what you need from the insurance claims process, but a it takes a great deal of knowledge, preparation, and organization to work toward a more favorable outcome. Because of this, it's important to not only find an attorney to help you, but to find an attorney who has a long history of resolving hurricane insurance claims and disputes. Someone who has experience negotiating hurricane insurance claims can better help you gather the necessary evidence, meet time limits, and protect yourself and your property. If you are currently searching for an attorney, find out why Bill Voss might be the right attorney for you.

Insurance companies have a duty to act in good faith and handle claims fairly, and they shouldn't get away with denying or underpaying legitimate claims for hurricane damage. If you believe that the settlement you've been offered isn't inadequate or doesn't appropriately cover your losses, reach out to the Voss Law Firm today at 1-888-614-7730 for more information about fighting "lowball" insurance settlements, your rights, and how to get help.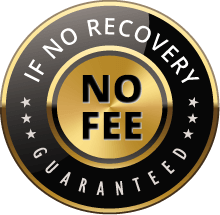 The Voss Law Firm, P.C. represents clients on a local, national and international basis. We proudly serve companies and individuals along the Gulf Coast and around the globe on a contingency fee basis. Our law firm collects nothing unless we recover on our client's behalf.