Answers to Frequently Asked Questions About The Insurance Claim Process
Do you have questions about commercial and business insurance litigation, business claims law, bad faith insurance litigation, industrial insurance claims litigation, condominium insurance claims, church claims, apartment claims, first party bad faith insurance claims, and marine insurance claims? To discuss your case, contact The Voss Law Firm, P.C. toll free at 888-614-7730.
Page 8

What is retrocession insurance?

Very simply put, retrocession insurance is the way that a group of insurance companies and reinsurance companies spread out risk so that they can successfully handle a large number of claims at the same time.

To begin, many insurance companies—especially insurance companies that deal with hurricanes, earthquakes, and other large natural disasters—buy insurance for their company. This is called reinsurance. Reinsurance can be extremely helpful if a region is struck with a powerful storm that negatively affects hundreds or thousands of properties. Instead of being stuck with the entire bill, which could easily cost millions or even billions, the insurance company is covered by reinsurance companies. Together, these companies have the ability to pay out all of their claims.

In turn, some reinsurance companies get coverage from other reinsurance companies. This is called retrocession insurance. Retrocession insurance further spreads out the liability burden in the case of a disaster.

Are reinsurance and retrocession insurance good things? For the most part, yes. Spreading out the risk associated with selling property insurance in dangerous areas prevents insurance companies from going under after a large catastrophe strikes an area filled with policyholders. In other words, it is better for homeowners. If you file an insurance claim for property damage after a large storm, the insurance company will be able to pay your claim quickly and fully even if many others are filing claims at the same time.

Do you have a question about reinsurance, retrocession insurance, or getting your claim paid after a catastrophe? A Texas insurance claim attorney may be able to help you. To learn more during a free, confidential meeting, call the Voss Law Firm today: 888-614-7730.

Is a hurricane legally considered an Act of God in Texas?

Technically, an Act of God is defined as "a manifestation especially of a violent or destructive natural force, such as a lightning strike or earthquake, that is beyond human power to cause, prevent, or control." Under that general definition, most large storms, such as tornados and hurricanes, would be considered Acts of God. However, legally, an Act of God must be impossible to predict or anticipate. That's good news for many residents of Texas.

As you may well know, the Gulf Coast, including much of Texas, has a long and storied history of hurricanes and tropical storms. Because of the frequency and strength of these storms, city planners and builders have taken steps to protect against property damage in the event of a hurricane. Simply put, if you live in certain parts of Texas, hurricanes are often a fact of life, not an Act of God. Although you can't predict the specifics of when and where a hurricane will hit, it is not out of the ordinary for several to pass through the state each summer and fall.

However, wily insurance companies may argue that a Texas hurricane is an Act of God if the storm is unusually large, powerful, or destructive. That is, if the hurricane is unlike any other seen in the past in the area, it could be considered an Act of God in court.

Determining whether your property damage was caused by an Act of God in Texas is complex and tricky. A Texas homeowner's insurance attorney can help you understand your claim and fight the insurance company for what you deserve. Call Voss Law Firm today at 888-614-7730 to schedule a free consultation.

How do I know if my homeowner's insurance claim has been underpaid?

It can be difficult for you to know if your insurance company is underpaying your property damage claim. After all, it is unlikely that your home has been damaged in the past or that you have expertise in property damage estimates. Sadly, this means that insurance companies sometimes take advantage of their customers. They do this by underpaying claims and hoping that you don't argue, don't notice, or don't know what to do about it.

The best way to find out if your insurance company is underpaying your claim is to get a second opinion about your property damage. The best time to do this is before you receive payment from your insurance company. Many homeowners find out the hard way that their insurance claim is underpaid when they hire someone to fix their property damage. They discover that the contractor's estimate for repairs is significantly higher than what their insurance company paid for their claim. Getting a professional, independent, and unbiased opinion on what you are owed is vital.

Talking to an attorney about your possible bad faith insurance claim is the logical next step. At the Voss Law Firm, we can help you understand the details of your insurance policy, what your insurance company is responsible for, and whether they may have acted in bad faith. We can also help you determine the actual amount of damage that your property suffered.

To speak with one of our residential claims attorneys and to schedule an appointment at our offices, please call today at 888-614-7730.

Can I prepare my business interruption claim by myself?

Technically, you can certainly prepare and submit your business interruption claim by yourself and without assistance. The real question is: should you prepare your claim without help? And at what cost does preparing your claim by yourself come?

First of all, it is important to understand that your business interruption claim is partially based on projections and estimates. If you don't correctly calculate your claim and thoroughly factor in all of your losses, you could lose out on money that you need and deserve. While you might save money by not using a lawyer, you may miss out on much larger amounts by going it alone.

Secondly, you should know that most business interruption claims are negotiated. If you do not have a thorough knowledge of how business interruption claims work, how to produce evidence of your losses, and how to negotiate with the insurance company successfully, you may lose out on money or have your claim denied altogether. Business insurance claim attorneys and the insurance companies are very familiar with the process and the common issues related to business interruption claims. You are not.

Finally, if your business claim is not handled correctly, a commercial insurance claim lawyer can help you navigate the case in court and find a swift and fair resolution.

At the Voss Law Firm, we offer free, private consultations to business owners who have questions or concerns about insurance claims and business interruption claims. If you believe that you may need an attorney or that your insurance company is not handling your claim properly, call us today for assistance at 888-614-7730.

How do I know how much commercial insurance to purchase? I want to have enough, but I don't want to spend too much money either.

We never know when the unexpected is going to happen, but insurance is there to (hopefully) give us some sort of safety net. With all of the perils and risks that businesses are exposed to, it's natural to be nervous about purchasing insurance for your company. You can never know if something bad is ever going to happen, but you need to be ready for it.

The first thing you'll want to do is find an insurance agent you really trust. You don't need to call any random big insurance company and accept the first person that answers the phone. Do your homework and research various local agents to find ones that have a good reputation and experience working with business owners. Speak with business owners that you know in the area and ask them who their insurance agent is and if they're happy with their insurance. You can even ask them about the types of coverage they have because some of it may be applicable to your business.

You'll need property insurance and general liability insurance, but one piece of coverage some people fail to remember is business interruption insurance. If your business is damaged and you are unable to open to make money, business interruption coverage can help you with that. Remember, even if your building isn't ready for business, you may still need to pay salaries, rent and other bills. Business interruption helps you afford that.

Insurance is not a one-size-fits-all type of thing for every business. So make sure that you are honest with your insurance agent and you give them all of the information they need to create a good policy.

Are you a business owner who is dealing with a denied commercial claim? The Voss Law Firm focuses on commercial insurance claims management and can help you fight against the insurance company. Call us today for a free consultation at 888-614-7730.

How can I keep the insurance company from undervaluing my claim for fire losses?

When a fire damages a building you own, the potential for financial loss is great. With so much money on the line, you cannot afford to sit and wait for the insurance company to evaluate your claim and then potentially undervalue or completely deny it. Luckily, when you go through all the right steps and know your rights, things seem to get done a lot more efficiently. You also increase your chances of receiving the full value of your claim.

The terms of every insurance policy are a little different, but there are some general ways to avoid potential problems. If you're worried about a fire insurance claim being undervalued, here are some things you can do to make sure that you're getting the insurance reimbursement you expect:

Account for all damages related to the fire. The number-one mistake policyholders make in fire insurance claims is failing to account for all the damage done. This includes obvious structural damage and smoke damage, but don't forget about personal possessions, HVAC systems, electronics, exteriors, and deeper "hidden" damages. You may want to consult with a professional of your own choosing to thoroughly assess the full effect the fire had on your property. Anything you miss can add up to a lot when it's time to make repairs.
Do what you can to avoid further losses. Although you may need to wait until the insurance company has had a chance to look at the damage, you should make any temporary repairs that are needed to keep prevent further losses while your claim is settled. This might include temporary measures that protect your property from water, weather, vandals, and burglars. Talk to your insurance company if you aren't sure what emergency repairs should be done or when to start.
Keep home upgrades in mind. Little differences in countertops, appliances, or other upgraded items in the home can significantly impact the costs of replacement or repair, so make sure your insurance company knows the details. If you don't make a note of upgraded items, the insurance company is likely to only pay for the repair or replacement of the most basic material or item.
Save all your receipts. Save your receipts for everything, including temporary repairs and relocation costs if you are displaced. Keep all your receipts together—you'll thank yourself if questions come up later.
Keep all communication from the insurance company. Write down your claim number and keep records of any letters, emails, phone calls, or other communication from the insurance company. This can help you remember what the insurance company said about your claim weeks or months ago, and it can be very helpful if you have concerns about the value of your claim, your fire insurance coverage, or other issues.
Assert your policyholder rights if your claim is unfairly minimized. Sadly, insurance companies sometimes unfairly underpay property damage claims. If you believe that your claim has been underpaid, despite taking all the right steps, you should know that you may still be able to fight for the full value of your claim. Learn more about your rights as a policyholder, and consider speaking with an attorney who is experienced with policyholder claims.

Getting Help With Denied, Delayed, or Underpaid Fire Insurance Claims

For complicated insurance claims or disputes, don't be afraid to reach out to the Voss Law Firm. When you work with our experienced attorneys, you can rest assured that we have your best interests in mind from the very beginning. We can usually be on site within 24 hours of your call to determine the cause of loss, evaluate the scope of damage, and properly document any necessary evidence. We can help you estimate replacement and repair costs and prepare a time schedule for getting things up and running again. If you are a commercial property owner, we can also help you focus on brand protection, business restoration, and how to maximize business recovery from day one.

By doing all of this, we help you get back on track while also building your case and preparing for a lawsuit if your insurance carrier tries to unfairly delay payment or deny your claim. Having an experienced lawyer on your side ensures that you have all of your bases covered and helps you minimize the financial impact of a fire.

Are you dealing with the complicated aftermath of a recent home or business fire? To make sure your claim is handled fairly, you can contact the Voss Law Firm today. Call us at 1-888-614-7730 for a free case evaluation, or take advantage of the Live Chat on this page.

What is a bill of lading, as it relates to marine insurance and the COGSA defenses?

If you are dealing with a marine insurance claim, the subject of a bill of lading may have come up. A bill of lading is issued by carriers who use any and all modes of transportation, not just those that transport goods by sea. It is a document that serves as a confirmation of the receipt of goods on the part of the master or owner. It is the proof of shipment that includes the details of where everything came from, where it needs to go, and who is responsible for sending and receiving. Additionally, it serves as the proof of a contractual obligation on the part of both parties. The bill of lading also gives the title of the goods to the consignee on the bill. If anything happens to the cargo during shipment, the bill of lading may be extremely helpful in proving fault, if any.

Any bill of lading for transportation of goods by sea to and from U.S. ports in foreign trade must include a "clause paramount." The clause paramount states which country's legislation is invoked for the shipment. Each country has its own maritime laws. When goods are shipped internationally, it is important to which laws are being followed. The clause paramount for U.S. shipments can use the Carriage of Goods by Sea Act (COGSA).

One thing is for certain: dealing with a marine insurance claim is no easy task. There are many laws and regulations you may not be aware of that can result in a big headache, and even a denied claim. If you have suffered a loss at sea, contact the Texas marine insurance litigation attorneys at The Voss Law Firm, P.C. at 888-614-7730. You can also download a free copy of our book, Your Basic Guide to Marine Insurance.

After a structural fire damaged my home, what should I know when dealing with a partial loss claim?

When a residential structural fire causes damage to your home, it can be a very trying time. If the fire didn't destroy the entire home but damaged only part of it, there are some insurance claim issues that can arise during the claims process. Some of the things you should be aware of include:

Hidden damage – when a fire only damages a portion of a home, there are other hidden damages that result from the fire as well. Sometimes, insurance adjusters skip over the hidden damages, such as water damage, smoke and ash damage, air quality issues, and mold concerns. It is important to make sure your home is inspected by licensed professionals and not just the adjuster assigned to your case.
Improper cleaning – only allow professionals skilled in cleaning smoke damaged furniture, carpet, and draperies clean your home. Your insurance company should allow you to hire a professional restoration company to properly clean your home after a fire.
Claim delays – partial losses for insurance adjusters seem to get pushed to the bottom of their pile. Although your house fire is a huge issue for you and your family, it could be a low priority for insurance adjusters. Don't let the insurance company delay your claim.

Fire damage claims can be frustrating and lengthy. In order to have the process go smoothly, it is in your best interest to hire a skilled first-party insurance claim attorney. An attorney will make sure that all of the hidden damages are repaired and covered under your policy, your home is cleaned properly, and the insurance company doesn't drag its feet in compensating you for your losses.

For help with your structural fire insurance claim, call the Voss Law Firm to speak with a skilled insurance claim attorney. Contact us today at 888-614-7730 for your free consultation.

What should I do if the insurance company will not replace my entire roof after a hail storm?

Insurance companies like to save money, which means that if they can get away with replacing some shingles instead of an entire roof, they will. If they indicate that hail damaged the front portion of the roof, they may only approve shingle replacement instead of paying for a new roof. However, if you disagree with them, you do not have to accept their settlement. Instead, you have the following rights:

You can request a re-inspection by another insurance adjuster.
You can have a contractor or an experienced roofer be present at the time of the second inspection.
The roofing contractor can show the adjuster the hard-to-see roof damages that the adjuster may have overlooked.

Many times people are able to get the outcome they want by requesting a second inspection. Sometimes, insurance adjusters are tired, inexperienced or didn't review a large enough area of the roof before they made their decision. This is why a second review is generally beneficial, especially when an experienced roofer walks the roof with the adjuster.

If the insurance company still denies your roof damage claim, or pays too little for repairs, you can appeal its decision. During this stage in the process, it is helpful to have an insurance claim attorney on your side. A lawyer skilled in insurance claims will know what you truly deserve and can fight to get you fair compensation.

You can reach the Voss Law Firm for a free consultation today at 888-614-7730, and also request your free copy of our book Disputes With Your Insurance Company – What All Consumers Need to Know.

What is the best way to get my commercial insurance claim paid after it has been underpaid or denied by my insurance company?

Insurance companies often deny or underpay legitimate commercial claims in an attempt to save as much money as possible. Common excuses are when they tell you that your specific damage is not covered, or to "read your policy more carefully"–but these are usually tactics to get you not to press forward with your claim hoping you will buy what they are telling you and go away - well, don't even think about if you know your claim is valid.

The Voss Law Firm, P.C. has helped countless commercial property owners recover business losses resulting from covered losses all over the country, including Texas, New Jersey, Georgia, Mississippi, Illinois, California and more.

These insurance claims include those that flow from:

Buildings. restaurants, bookstores, coffee houses, shops, movie theaters, sports complexes, entertainment venues, strip centers, malls, hotels – all are covered under a commercial insurance policy.

Office spaces. If you own or rent a business space, we can help you recoup your professional losses.
Lost property. Many small business owners take their work home with them. If part of your home has a designated office space, you may be able to claim professional losses.
Company vehicles. If your delivery van, bus, or other commercial vehicle was lost in the storm, you may be eligible for compensation.
Loss of business income. Some commercial insurance policies include a clause to cover temporary loss of income due to the ruin of a workplace.

The loss of your business can leave you unable to provide for your family in the wake of a natural disaster. Insurers are not above deceiving their customers to avoid paying out, and may delay, deny, or apply exclusions and limits to your benefits which seriously cut the amount of your claim.

We've fought these battles before—and won.

How does this apply to your claim? Hurricane Sandy has created thousands of claims that are being denied because flood damage was not covered in the victims' policies. But victims are able to recover their benefits by filing a mass suit against the insurance companies, largely because there is no expectation of flood risk at the time they purchased their policies.

If you have an active policy and your business was damaged, our law firm can help. Call The Voss Law Firm, P.C. today for a free no obligation consultation at (866) 276-6179 to get started. Your consultation is FREE, and we charge you nothing unless we win your case.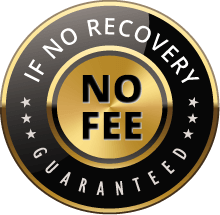 The Voss Law Firm, P.C. represents clients on a local, national and international basis. We proudly serve companies and individuals along the Gulf Coast and around the globe on a contingency fee basis. Our law firm collects nothing unless we recover on our client's behalf.