Answers to Frequently Asked Questions About The Insurance Claim Process
Do you have questions about commercial and business insurance litigation, business claims law, bad faith insurance litigation, industrial insurance claims litigation, condominium insurance claims, church claims, apartment claims, first party bad faith insurance claims, and marine insurance claims? To discuss your case, contact The Voss Law Firm, P.C. toll free at 888-614-7730.
Page 8

After an industrial disaster, how can I save my brand from damage?

Most industrial insurance attorneys will tell you that the most important thing to do after your business is affected by a loss event is to file a claim with your insurance company. However, at Voss Law Firm, we understand that there are several other immediate actions you need to take to protect your company and to protect your brand.

Why may your brand be in danger after an adverse event? Even if the incident has nothing to do with your actions (such as a hurricane), the public may associate your company's name with accidents, negligence, or simply poor business. It is your responsibility to explain exactly what happened and why after a loss event – and to let the media know what actions you are taking to remedy the situation.

The most vital aspect of protecting your brand after a loss event is communication. You need to communicate quickly and accurately with the following four groups:

Your employees
Your customers
The media
The public

Get the facts before you communicate with anyone. Next, inform your employees of all of the information you have – and let them know not to share information with the media or on their personal social media accounts. Next, have a spokesperson inform the media, either through a press conference or press release. Finally, connect with the public by updating your social media accounts and website with accurate, clear information. Consider adding video content as well as written content.

Working with a law firm that works to get your insurance claim paid AND to protect your brand after a loss event can help your company emerge from disaster with your best foot forward. Learn more about industrial insurance claims here.

Does my church's insurance policy cover damage from winter weather?

Yes, depending on your insurance policy and on the circumstances surrounding the structural damage, you should be able to successfully file an insurance claim if your church is damaged by a winter storm or the consequences of cold weather. For example, most church policies will cover the following types of cold-weather property damage:

Damage from frozen pipes
Roof damage from snow or ice
Damage from loss of electricity
Damage from falling branches or trees

However, there are exceptions. You may not be covered if your property damage involved flooding and you do not have a separate flood policy. You may also not be covered if the damage was caused by your failure to do regular maintenance on your property. Finally, your damage may not be covered in some instances if the event was considered an "Act of God."

The single best way to know if your recent property damage is covered by your policy is to read the contract that you signed when you bought your policy. It contains all of the information that you need to determine whether or not you can file a claim. If you believe that your claim is valid and has been wrongfully denied, you may wish to contact an insurance claim law firm. You may also wish to contact an insurance claims lawyer if you believe the insurance company is not offering you enough money to make the necessary repairs.

Speaking with a church insurance attorney may also help you better understand your claim. To connect with a knowledgeable, experienced lawyer at Voss Law Firm, call 888-614-7730. For more helpful insurance claim tips, follow us on Facebook.

How can I avoid common crop insurance mistakes?

A crop insurance policy won't do you much good if you do not have the correct amount of coverage, if you do not correctly file your claim, or if you miss important insurance-related deadlines. Here's how farmers and producers can avoid making some of the most common crop insurance mistakes:

Fill out your policy information as accurately as possible. How much acreage are you planting? With what kinds of crops? How will you harvest these crops? All of this information might not seem important now, but it could be the difference between getting the claim money you need and not getting enough.
Meet all annual deadlines. Your crop insurance coverage changes each time you plant – be sure that you let your insurer know if you are planting on new land, selling part of your acreage, or rotating your crops. Again, this information can and will affect your claim after a loss event.
File a claim quickly and completely. You should file your claim as quickly as possible after your crops or your yield is affected by poor weather or other covered causes. The more information and evidence you have regarding your claim, the better.

As you can see, keeping accurate records and sharing information with your insurance company before a problem arises are the two best ways to avoid making common crop insurance mistakes. More generally, making certain that you have the correct amount of coverage and the correct types of coverage are vital to getting your claims paid after a loss event.

Would you like to keep up-to-date with the latest in crop insurance and agricultural insurance claims? Follow Voss Law Firm on Facebook.

Does my homeowners' insurance policy cover mold damage?

Your homeowners' insurance policy may cover some types of mold damage and not others. When it comes to insurance, whether or not you are covered often depends on why your property was damaged, not how it was damaged.

If your mold was caused by a maintenance problem…

Your insurance policy doesn't likely cover eliminating your mold. You have a responsibility to maintain your home, fix leaks, and make regular repairs.

If your mold was caused by flood damage…

Your insurance policy won't likely pay for you to fix your mold damage. Many basic homeowners' policies do not cover flood damage, so any damage related to floodwaters would also not be covered.

If you have a separate flood insurance policy…

If your mold damage was caused by floodwaters, you may have a valid insurance claim. Read your flood insurance policy carefully to find out more.

If your mold damage was caused by issues with your home construction…

The damage may not be covered by your insurance policy, but you may be able to get your construction company or contractor to make repairs.

Remember, the single best way to determine whether your mold damage is covered by your insurance policy or your builder warranty is to read your contracts carefully. It is also important to regularly look for signs of mold in your home. If you find mold, understanding the source of the mold is vital to stomping out the problem and understanding who should pay for repairs.

Want to read more? Read about what to do if you find mold in your new construction home.

Is my project eligible for FEMA's Hazard Mitigation Grant Program?

To be eligible for the Hazard Mitigation Grant Program, you and your project must meet a number of criteria outlined by the Federal Emergency Management Agency (FEMA). Let's take a closer look at the major requirements of receiving a grant:

You must be a state government, a local government, a tribal organization, or a certain type of non-profit organization. You cannot be a business or an individual.
Your municipality, government, or organization must have recently been damaged or affected by a loss event, such as a natural disaster.
Your area must have been aided by FEMA in the aftermath of the disaster and damage.
Your plan must conform to your state's greater hazard mitigation plan.
Your project must have a beneficial impact on the disaster area.
Your project must solve a problem independently.
Your project must prevent damage from occurring—it cannot involve a response to damage (such as buying sandbags).
Your project must be cost-effective; that is, the potential savings of your project must be more than the cost of your project.
Your project must provide a long-term solution to a problem.

A few good examples of hazard mitigation projects that receive funding include: raising a public building so that it is safe from floodwaters, converting hazardous areas to open space use, refitting buildings to add protections against wildfires, or adding building features that protect against high winds.

Would you like consistent updates about governmental insurance tips, news, and information? Follow us on Twitter.

How much will my apartment owner's insurance cost?

Owning and operating an apartment complex (or complexes) comes with a wide number of risks: Your building could incur damage, someone could become injured on your property, or your business could be interrupted for an extended period of time.

Having the right amount of coverage is vital to your success. Having too much coverage can cost you money and hurt your bottom line. And not having enough coverage could destroy your business in a loss event.

How should you and your insurance company determine the cost of your insurance policy? Look at for major factors:

The value of your property
The value of your business operations
Your business and property's loss performance in the past
Your opportunity for future losses as calculated by an underwriter

Some of the factors listed above can change over time, so it is key to review your coverage over time and make changes when necessary. For example, you may need more coverage if you improve your property, make renovations, or expand your business. You may need less coverage if the state of your property declines or if you make improvements to your property that will protect against storm damage or vandalism. In many states, your insurance premium may go up if you file high numbers of claims.

It is also imperative to get the correct types of coverage for your apartments and rental business. For example, you may wish to purchase flood insurance, business crime insurance, business interruption insurance, or general liability insurance. All of these policies can help protect you, but they also affect how expensive your insurance bills are.

Do you want to learn more about apartment owner's insurance coverage and claims? Follow Voss Law Firm on Facebook to keep up-to-date on the latest insurance news and current events.

Can my non-profit receive FEMA public assistance funds?

After Hurricane Sandy, the non-profit organization Ocean Grove Camp Meeting Association sought Federal Emergency Management Agency (FEMA) public assistance funds to repair the boardwalk that ran along the beach in its community. However, FEMA denied the group funds, stating that it did not qualify—FEMA does not assist non-profits who are making repairs in solely recreational areas.

So, what kind of non-profit organizations does FEMA help, and what kinds of projects do they take on? Generally, your non-profit organization must do both of the following:

Operate facilities that are open to the general public.
Perform services that are otherwise performed by a government agency.

More specifically, FEMA may grant assistance if you own and operate the following types of private non-profit organizations:

Schools, such as colleges, universities, or private schools.
Utility companies, such as communication organizations, water or power companies, or sewage treatment facilities.
Emergency services, such as ambulance companies, fire protection companies, and rescue organizations.
Medical services, such as hospitals, rehabilitation facilities, long-term care organizations, mental health facilities, and outpatient facilities.
Custodial care organizations, such as senior day cares, institutional care facilities, and other home care services.
Governmental services organizations, such as zoos, community centers, libraries, homeless shelters, low-income housing, drug rehabilitation centers, domestic violence shelters, and food programs.

If you are not certain if your non-profit organization qualifies for FEMA public assistance, you may consider applying for funds or speaking with a hurricane claim attorney at Voss Law Firm. In addition, you can read more about qualifying for FEMA and getting funds for storm damage in our article library.

Who is responsible for paying the condo association's master policy deductible?

Under law, your condo association must have a master insurance policy that covers the buildings and common property on the land. While it is clear who pays the premiums for this policy, it can be less clear who pays the deductible in the event of property damage. In most cases, who pays for the deductible depends upon how the damage was caused and what exactly was damaged. Here are the three most common outcomes:

You may be responsible for the entire deductible. If the property damage only affects your unit, and if the property damage may have been your fault, you may be asked to pay the entire deductible for your insurance claim. Likewise, if only some of the units were damaged, you may split the deductible among the affected parties.
You may be responsible for part of the deductible. If a common area of the property was damaged, such as the pool area, a garage, or an outdoor area, the deductible may be split among all unit owners. This may also be the case if only some units are damaged, but the damage was not due to negligence.
Your condo association may pay the deductible. Some condo associations collect money for insurance deductibles as part of their regular fees, while others may have a slush fund that can be used to cover the cost of the deductible. Be sure to ask your condo association if such a fund exists.

Do you have a question about a condo insurance claim? Our attorneys are here to help. Call us or email us today to get immediate help.

What is general average as it pertains to maritime law?

General average is a long-time maritime law concept that splits the losses of a vessel between all invested parties equally—under certain circumstances.

More specifically, if a captain must jettison or destroy some of the cargo aboard his or her ship in order to secure the safety of the vessel, the crew, and the remaining cargo, it does not matter who the damaged or destroyed cargo belonged to specifically. Instead, everyone involved with the ship would pay for the losses equally.

For example, if a vessel must jettison cargo to prevent capsizing, it is important that the crew works immediately and quickly to throw cargo overboard in order to protect the ship, save the crew, and save the remaining cargo. They should not need to stop and consider whose cargo they are jettisoning. Because the jettisoned cargo saved the remaining cargo as well as the ship, it is sensible that all cargo owners make up for the lost cargo equally.

Is there ever a time when general average is not used?

There are some cases in which general average is not used. For example, if someone is directly at fault for the damaged or lost cargo, they may be held fully responsible for the expenses in some cases. In addition, if an accident at sea or a delay causes an indirect loss, the law of general average is not used. Finally, general average is not used if the ship is never in direct peril or if the loss of the cargo does not save the ship from peril.

Do you have a question about a general average claim or another maritime claim involving lost or damaged cargo? Call the Voss Law Firm today to speak with one of our attorneys: 888-614-7730.

What should I do if I think my insurance claim was underpaid?

Underpaid insurance claims are much more common than wrongfully denied insurance claims. Insurance companies have learned that underpaying claims—even by five or ten percent—can save them millions of dollars and that their policyholders often don't take the effort to fight back.

If you believe you aren't being offered enough for your insurance claim, you can and should fight back. When you bought your policy, and when you pay your premiums, you are holding up your half of the contract with the insurance company. When they pay your claim, they are holding up their half of the deal. If they underpay your claim, they are acting in bad faith and breaking the law.

If you think that your insurance claim has been underpaid, closely read your insurance policy and review your coverage closely. After that, contact your insurance company, and ask for a detailed explanation of how they calculated the amount. Be sure to keep a record of what they say and any paperwork they send you. Next, consider getting an independent adjuster to assess your damage and estimate repair costs. Finally, if your insurance company is still attempting to underpay (or delay) your claim, consider contacting an insurance claims attorney to review your case and fight for your cause.

When your insurance company underpays your claim, you are not getting enough funds to fix or replace your damaged property. In addition, when you do not fight the underpaid claim, you are allowing the insurance company to get away with cheating its customers—and showing them that their appalling tactics work.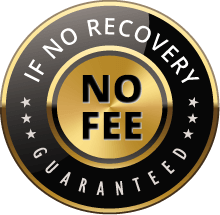 The Voss Law Firm, P.C. represents clients on a local, national and international basis. We proudly serve companies and individuals along the Gulf Coast and around the globe on a contingency fee basis. Our law firm collects nothing unless we recover on our client's behalf.