Answers to Frequently Asked Questions About The Insurance Claim Process
Do you have questions about commercial and business insurance litigation, business claims law, bad faith insurance litigation, industrial insurance claims litigation, condominium insurance claims, church claims, apartment claims, first party bad faith insurance claims, and marine insurance claims? To discuss your case, contact The Voss Law Firm, P.C. toll free at 888-614-7730.
Page 6

How can my company plan ahead to limit the impact of potential wind, hail, and storm damage?

Every year, severe spring storms weave a path of damage across the nation, and business owners are sometimes caught unaware and unprepared. In the aftermath of a serious storm, day-to-day operations can grind to a halt, and the lost time, money, and business can set your company back for years to come. While storms, hurricanes, and tornadoes aren't always predictable, your business' storm-season routine should be. Here are just a few actions you can take now to limit the impact of expensive storm damage:

Have an emergency preparedness plan in place for your company, including safety training for each location and prominently placed signs instructing employees on emergency procedures.
Regular roof inspection and maintenance can go a long way toward limiting damage. Roof damage is common in heavy rain, hail, and high winds, but a simple routine of inspection and maintenance can nail down potential problems before a storm causes major damage.
Make regular grounds and building inspection a part of your company's springtime routine, checking windows, doors, external vents and pipes, eaves, siding, and outbuildings. Time and weather take a toll on the exterior of your buildings, and minor issues like a loose piece of siding or weak beam can quickly turn into an emergency in severe weather.
Make sure trees are healthy, well-maintained, and free of dead branches that could cause damage in a storm. Fallen trees and branches are responsible for serious damage to buildings and vehicles, and there is also the risk of trees bringing down power lines. Seasonal maintenance of trees can go a long way toward preventing this type of damage.
Take the time to review your company's insurance coverage for storm damage each year. You can save a lot of time and money if you make sure that you understand the current terms of your commercial insurance policy, how to assess damage, and how to file a claim for storm damage.

Did you find this article helpful? For more news, tips, and information about storm damage and commercial insurance claims, connect with our team on Facebook or YouTube today.

How should my company proceed if we've suffered weather-related property losses but the insurance company is denying our industrial insurance claim?

Although your company maintains insurance for exactly these kinds of occurrences, you've found yourself locked in a struggle with your industrial insurance provider. While you may have expected a fairly straightforward claims process, your company's claim has been denied or perpetually delayed, and you're starting to wonder if you'll be able to get the company back on its feet soon enough to prevent further financial disaster.

If you are worried about the future of your company and frustrated with the insurance company's response, do not hesitate to reach out to a legal guide who has direct experience with industrial insurance claims. At The Voss Law Firm, a skilled attorney will respond to your company representative immediately, physically come to the site of the damage, and begin documenting and assessing your losses—typically within 24 hours of your call. Working with an experienced attorney, you gain access to an insider's knowledge of the industrial claims process and a clear idea of what your expectations should be. Additionally, an attorney's skilled handling of your claim can limit further risk, help your company avoid serious mistakes, and help you navigate the process in a clear and straightforward fashion.

Any time your company is threatened by denied or delayed insurance claims, your first step should be to consult with an attorney who will act as your guide and advocate in a difficult and stressful time—and our team is standing by to help today.

For more crucial information and answers about business insurance claims, follow The Voss Law Firm on Facebook, or take a moment to view the helpful videos on our YouTube channel.

How can my life insurance application affect a future claim?

Did you know that your life insurance claim may be denied if you do not fill out your initial application fully and honestly? It's true: many insurance companies include clauses in their policies that invalidate claims that are connected to applications that are incomplete or misleading.

To ensure that your life insurance claim is not denied because of a problem with your application, make sure to take the following steps when deciding upon a policy:

Disclose all preexisting conditions. If you don't mention all of your medical conditions in your application, you may be paying your insurance premium for no reason. Even if a condition doesn't seem important to you, or even if you are afraid a preexisting condition will make your premium higher, list it on your application!
Don't lie about your age. Some people regularly take a few years off of their age – whether on their Facebook profile or on their latest birthday cake. But absolutely don't lie about your age when applying for a life insurance policy. It will invalidate your policy and leave your family empty handed.
Be forthcoming about your behaviors. If you have a history of smoking, or if you have a history of addiction, you need to say so on your insurance application. It might make your policy more expensive, but it will ensure that you will have a valid claim in the future.
Don't misrepresent yourself. In general, don't try to hide truths or gloss over information that pertains to your health or life expectancy. You will be giving the insurance company an excuse to deny your claim after your death.
Don't commit fraud of any sort. If you knowingly lie on your application, or even knowingly withhold information, your insurance company may be able to deny your claim even if the circumstances surrounding your death have nothing to do with the information you fabricated or withheld.

In general, the best way to ensure that your claim will be paid is to be honest and forthcoming during your life insurance application process.

Do you have questions about your life insurance application? Call our life insurance claim lawyers for guidance and help! Want more information and free tips on matters that are important to you? Follow The Voss Law Firm on Facebook.

What is ERISA?

ERISA stands for the Employee Retirement Income Security Act of 1974, a set of federal laws that were created in order to protect employee benefits such as retirement benefits, healthcare benefits, disability benefits, stock benefits, and vacation/leave benefits.

The history of ERISA begins in the 1960s, when car maker Studebaker declared bankruptcy and closed its plant. The company's pension plan was poorly funded, leaving thousands of workers without the retirement benefits that they had been promised. In response, the President's Committee on Corporate Pension Plans was created, and lawmakers began working against business groups to create regulations that would prevent workers from losing promised benefits. Finally, after years of committees and public hearings, President Gerald Ford signed ERISA into law on Labor Day 1974.

Are all companies required to follow ERISA?

While ERISA does not require companies to have retirement plans or other minimum employee benefits, it does regulate how companies that do offer benefits respond to their employees claiming those benefits. For example, ERISA regulates how pension plans are funded and how pensions are paid. Likewise, ERISA regulates how employers who offer health insurance benefits must cover those who lose their jobs or those with pre-existing medical conditions.

If your employer has wrongfully denied any of your employee benefits, or if your insurance company has denied a claim you have made that is connected to your employee benefits, you may have an ERISA case that needs to be handled in federal court. For example, if your insurance company has denied your long-term disability claim, and if your disability insurance was provided by your employer, you may need to file an appeal with the help of an ERISA attorney.

To speak with an attorney today, or to get your ERISA questions answered, call the Voss Law Firm at 888-614-7730. Want more information now? Connect with Voss Law Firm on Facebook.

Who is at fault if a tree or limb falls on my home? Can I get compensated for damages?

A tree or large limb comes crashing down on your residential property, causing significant damage and requiring significant repairs. Before you can file a homeowners' insurance claim and get money for repairs, you have to understand exactly who was at fault for the tree – and whether it should have been prevented.

In most cases, there are three different options.

Your neighbor might be at fault. If the tree was fully located on your neighbor's property, and if it was badly neglected, they may be at fault for the damage incurred on your property. However, it is important that evidence exists that your neighbor was aware of the tree's danger and did nothing to prevent the tree from falling. If your neighbor is clearly at fault, you should still file a claim with your insurance company. Your insurance company may try to collect claim money from your neighbor's insurance company.
The weather might be at fault. In many cases, perfectly healthy and robust trees are knocked down in severe weather: sometimes high winds can bend and break trees, while in other cases heavy snow and ice can bring down even the largest trees. In the majority of these instances, general homeowners insurance policies will cover the cost of repairs. In rare cases, an insurance company may claim that the falling tree was an "Act of God" and deny your claim.
You might be at fault. Insurance companies may not cover your claim if they discover that the tree on your property fell due to your negligence. Were you aware that the tree was a danger, due to broken branches or a rotting trunk? Did you do something to the tree that led to its fall? To a reasonable extent, a homeowner is required to maintain their property and keep it safe.

Does my homeowners' insurance policy cover mold damage?

Your homeowners' insurance policy may cover some types of mold damage and not others. When it comes to insurance, whether or not you are covered often depends on why your property was damaged, not how it was damaged.

If your mold was caused by a maintenance problem…

Your insurance policy doesn't likely cover eliminating your mold. You have a responsibility to maintain your home, fix leaks, and make regular repairs.

If your mold was caused by flood damage…

Your insurance policy won't likely pay for you to fix your mold damage. Many basic homeowners' policies do not cover flood damage, so any damage related to floodwaters would also not be covered.

If you have a separate flood insurance policy…

If your mold damage was caused by floodwaters, you may have a valid insurance claim. Read your flood insurance policy carefully to find out more.

If your mold damage was caused by issues with your home construction…

The damage may not be covered by your insurance policy, but you may be able to get your construction company or contractor to make repairs.

Remember, the single best way to determine whether your mold damage is covered by your insurance policy or your builder warranty is to read your contracts carefully. It is also important to regularly look for signs of mold in your home. If you find mold, understanding the source of the mold is vital to stomping out the problem and understanding who should pay for repairs.

Want to read more? Read about what to do if you find mold in your new construction home.

How much will my apartment owner's insurance cost?

Owning and operating an apartment complex (or complexes) comes with a wide number of risks: Your building could incur damage, someone could become injured on your property, or your business could be interrupted for an extended period of time.

Having the right amount of coverage is vital to your success. Having too much coverage can cost you money and hurt your bottom line. And not having enough coverage could destroy your business in a loss event.

How should you and your insurance company determine the cost of your insurance policy? Look at for major factors:

The value of your property
The value of your business operations
Your business and property's loss performance in the past
Your opportunity for future losses as calculated by an underwriter

Some of the factors listed above can change over time, so it is key to review your coverage over time and make changes when necessary. For example, you may need more coverage if you improve your property, make renovations, or expand your business. You may need less coverage if the state of your property declines or if you make improvements to your property that will protect against storm damage or vandalism. In many states, your insurance premium may go up if you file high numbers of claims.

It is also imperative to get the correct types of coverage for your apartments and rental business. For example, you may wish to purchase flood insurance, business crime insurance, business interruption insurance, or general liability insurance. All of these policies can help protect you, but they also affect how expensive your insurance bills are.

Do you want to learn more about apartment owner's insurance coverage and claims? Follow Voss Law Firm on Facebook to keep up-to-date on the latest insurance news and current events.

Can my non-profit receive FEMA public assistance funds?

After Hurricane Sandy, the non-profit organization Ocean Grove Camp Meeting Association sought Federal Emergency Management Agency (FEMA) public assistance funds to repair the boardwalk that ran along the beach in its community. However, FEMA denied the group funds, stating that it did not qualify—FEMA does not assist non-profits who are making repairs in solely recreational areas.

So, what kind of non-profit organizations does FEMA help, and what kinds of projects do they take on? Generally, your non-profit organization must do both of the following:

Operate facilities that are open to the general public.
Perform services that are otherwise performed by a government agency.

More specifically, FEMA may grant assistance if you own and operate the following types of private non-profit organizations:

Schools, such as colleges, universities, or private schools.
Utility companies, such as communication organizations, water or power companies, or sewage treatment facilities.
Emergency services, such as ambulance companies, fire protection companies, and rescue organizations.
Medical services, such as hospitals, rehabilitation facilities, long-term care organizations, mental health facilities, and outpatient facilities.
Custodial care organizations, such as senior day cares, institutional care facilities, and other home care services.
Governmental services organizations, such as zoos, community centers, libraries, homeless shelters, low-income housing, drug rehabilitation centers, domestic violence shelters, and food programs.

If you are not certain if your non-profit organization qualifies for FEMA public assistance, you may consider applying for funds or speaking with a hurricane claim attorney at Voss Law Firm. In addition, you can read more about qualifying for FEMA and getting funds for storm damage in our article library.

Who is responsible for paying the condo association's master policy deductible?

Under law, your condo association must have a master insurance policy that covers the buildings and common property on the land. While it is clear who pays the premiums for this policy, it can be less clear who pays the deductible in the event of property damage. In most cases, who pays for the deductible depends upon how the damage was caused and what exactly was damaged. Here are the three most common outcomes:

You may be responsible for the entire deductible. If the property damage only affects your unit, and if the property damage may have been your fault, you may be asked to pay the entire deductible for your insurance claim. Likewise, if only some of the units were damaged, you may split the deductible among the affected parties.
You may be responsible for part of the deductible. If a common area of the property was damaged, such as the pool area, a garage, or an outdoor area, the deductible may be split among all unit owners. This may also be the case if only some units are damaged, but the damage was not due to negligence.
Your condo association may pay the deductible. Some condo associations collect money for insurance deductibles as part of their regular fees, while others may have a slush fund that can be used to cover the cost of the deductible. Be sure to ask your condo association if such a fund exists.

Do you have a question about a condo insurance claim? Our attorneys are here to help. Call us or email us today to get immediate help.

What is general average as it pertains to maritime law?

General average is a long-time maritime law concept that splits the losses of a vessel between all invested parties equally—under certain circumstances.

More specifically, if a captain must jettison or destroy some of the cargo aboard his or her ship in order to secure the safety of the vessel, the crew, and the remaining cargo, it does not matter who the damaged or destroyed cargo belonged to specifically. Instead, everyone involved with the ship would pay for the losses equally.

For example, if a vessel must jettison cargo to prevent capsizing, it is important that the crew works immediately and quickly to throw cargo overboard in order to protect the ship, save the crew, and save the remaining cargo. They should not need to stop and consider whose cargo they are jettisoning. Because the jettisoned cargo saved the remaining cargo as well as the ship, it is sensible that all cargo owners make up for the lost cargo equally.

Is there ever a time when general average is not used?

There are some cases in which general average is not used. For example, if someone is directly at fault for the damaged or lost cargo, they may be held fully responsible for the expenses in some cases. In addition, if an accident at sea or a delay causes an indirect loss, the law of general average is not used. Finally, general average is not used if the ship is never in direct peril or if the loss of the cargo does not save the ship from peril.

Do you have a question about a general average claim or another maritime claim involving lost or damaged cargo? Call the Voss Law Firm today to speak with one of our attorneys: 888-614-7730.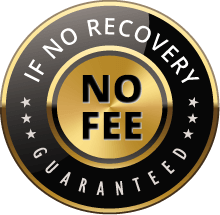 The Voss Law Firm, P.C. represents clients on a local, national and international basis. We proudly serve companies and individuals along the Gulf Coast and around the globe on a contingency fee basis. Our law firm collects nothing unless we recover on our client's behalf.