Answers to Frequently Asked Questions About The Insurance Claim Process
Do you have questions about commercial and business insurance litigation, business claims law, bad faith insurance litigation, industrial insurance claims litigation, condominium insurance claims, church claims, apartment claims, first party bad faith insurance claims, and marine insurance claims? To discuss your case, contact The Voss Law Firm, P.C. toll free at 888-614-7730.
Page 3

What can an industrial policyholder do if the insurance company refuses to return phone calls about a delayed fire claim?

You've sent letters, left voice mails, talked to lower-level staff, and tried to call over and over again, but you still can't get the answers you need about a delayed claim—does this sound familiar? If you're having trouble getting through the insurance company about a fire-damage claim, you're definitely not alone. It's a problem many businesses and industrial operations run into after a fire, and the sad reality is that some insurance companies will purposefully avoid communicating with policyholders about delays.

Why Won't the Insurance Company Return Calls About an Industrial Fire Claim?

There are a number of reasons an insurance company may become unresponsive to policyholder communication, including:

The insurance company hopes to benefit from the mystery. While recovering after a fire may be a priority for policyholders, insurance companies are often more interested in protecting their own bottom lines. By keeping a policyholder in the dark about delays and the progress of their claims, insurance companies can subtly pressure increasingly desperate policyholders.
You're communicating with the wrong company, department, or representative. Industrial fire policies can be very complex, and it's easy to make mistakes. The reason you're not getting the answers you need may simply be because you're trying to go through the wrong avenues.
The insurance company isn't taking your claim seriously. Although insurance companies have some responsibility to pay claims promptly and communicate about complications, untrained staff or poor customer service can add up to frustrations for policyholders who need resolution after a fire.

Depending on what's at the root of your communication problem with your industrial fire insurance carrier, there may be a number actions you can take to assert your rights and open the lines of communication—but it may be wise to seek legal help in moving your claim forward.

An Experienced Legal Team Can Help You Get the Answers and Responses You Need

When insurance companies choose to act in "bad faith" by unfairly prolonging claims or refusing to communicate, policyholders suffer. However, there is help available if you can't get answers from your insurer or find yourself in a dispute. You can talk about your concerns today with an attorney who has experience in similar industrial insurance claims and start learning how to assert your rights, and it's easy to take the first step. To get started now, call our office directly, or fill out the quick contact form on this page.

What can I do if my claim for marine wind damage has been denied due to "poor maintenance?"

Windstorms can cause a number of unpredictable damages to boats and marine property, and marine policyholders could be left to file claims for losses that range from minor cosmetic issues to extreme and costly repairs. Unfortunately, they are not always able to be successful with their claims on their own—and they may even be blamed for the damages from the storm.

Two Steps to Take If Your Lack of Maintenance Is Being Blamed for Windstorm Damage

If you've honestly taken poor care of the vessels and marine property you own, then your claim may be legitimately denied—but what happens when you feel certain you were vigilant in maintaining your property? While many insurance companies may be willing to play by the rules, there are some insurance companies that deny legitimate claims of wind damage and blame the policyholder for overlooking reasonable maintenance of the vessel. And, while it can be very difficult to push through these kinds of unfair tactics and get the coverage your marine business pays for, it is possible.

Here are two steps you can take if an insurance company is denying a marine property damage claim due to unfair accusations of poor maintenance:

Get an independent assessment. Although the insurance company may have sent teams to investigate and assess your windstorm damages, it's worth hiring a team of your own if you've run into disputes over the cause and extent of losses. By working with a qualified contractor of your own choosing, you can make sure that all problems and potential causes have been thoroughly investigated and documented.
Contact an insurance litigation attorney. Running into disputes over marine insurance claims can make recovery from a windstorm more complicated than it needs to be, but you can get real answers about your policyholder rights and unfair claim denials. By getting into contact with an experienced insurance litigation attorney, you can make sure that you are maximizing your claim and protecting yourself from potential tricks and traps.

Ultimately, it is up to you to get informed and get the help you need with a claim dispute. For more information about insurance claims for boats and marine businesses, request your free copy of our book, Your Basic Guide to Marine Insurance. You can also contact our legal team directly by taking advantage of the Live Chat button on this page.

How can churches resolve disputes with the insurance company over coverage for fire damages?

Fires can be devastating events for churches, especially when they are unable to come to resolution with their insurance companies for the damages sustained in the blaze. While some churches are able to put up temporary repairs while fighting on for months or years for a fair settlement for their losses, other churches end up feeling pressured to give in to an unfair denial or limitation of coverage and just move on. However, it is possible for church policyholders to get a fair outcome from their fire-insurance claims, and it's important that they don't give up hope of maximizing their recoveries before they've tried reaching out for legal help.

An Experienced Insurance Litigation Attorney Can Help You Resolve a Dispute Over Fire Damages to a Place of Worship

Insurance companies aren't always willing to pay the maximum value of a fire-insurance claim without a fight, and they will sometimes employ unfair or "bad faith" tactics to delay claims, argue about responsibility, or pressure policyholders into accepting less. Churches that don't have the available resources for temporary repairs—let alone long-term repairs—don't have the luxury of waiting forever for a claim to resolve fairly, and even well-funded churches can feel the crunch over time. However, church policyholders can turn to an experienced attorney for help with insurance disputes. An attorney can:

Identify the root of delays and denials and disagreements
Take action to move a claim forward
Ensure fair treatment
Maximize the value of a fire claim
Prepare the claim for litigation if a satisfactory settlement cannot be reached
Help churches solve unique challenges and prepare for future challenges

The policyholder attorneys with the Voss Law Firm offer full-service legal assistance to churches and religious organizations that are struggling with difficult claims and insurance disputes. To contact our team with your questions, you can use the live chat on this page or call us directly. We would be happy to offer a free, no-obligation review session to discuss your situation and how our legal team might be able to help.

Will my flood insurance cover all the damages to my condominium that were caused by flooding?

This isn't an easy question to answer, and some policyholders are unhappily surprised to find out that they may not be covered for some flood-related damages. Condominiums are usually covered by a number of different policies that include coverage for different kinds of damage from flooding events, and responsibility in loss events is often divided between everyone involved. While all or some of that damage is likely covered by the flood policies held, the real difficulty is often in figuring out who is responsible for each specific kind of damage and which policy will cover it. To add to the confusion, most flood insurance coverage also includes a number of exceptions or "gray areas" under the terms of different the policies held by unit owners and condo associations, which can leave policyholders fighting for a fair settlement for the full cost of their losses.

Common Exceptions to Flood-Damage Coverage for Condominiums

Unfortunately, it can be difficult to give general answers about what may or may not be covered under your flood insurance policy, but exceptions are common. Depending on the specific terms of each policy held and how those terms are interpreted by the insurance company, there might be excluded losses that include:

Damage to basements and other specific areas
Damage caused by accompanying rains or damage to windows
Damage caused by sewer backups and pipe breaks
Costs of housing while a flood-damaged unit or condo building is repaired
Mold and mildew damage
Damage to pools, decks, and landscaping
Damages that are in excess of the limits of the existing policies

In some cases, a portion of the damages that are excluded by existing flood policies may be covered under other general policies held by individual unit owners or the condominium association. In other cases, however, policyholders are unable to recover compensation for some flood damages under their insurance policies and end up with more out-of-pocket expenses than expected.

Has Your Claim for Flood Damage to a Condominium Been Denied or Underpaid?

If you are having a difficult time getting your insurance company to pay for flood damage to a condominium, don't be afraid to reach out for legal help. Insurance companies don't always play fair after major loss events, but the guidance of an experienced insurance litigation attorney can help you get the most out of the coverage you carry. To get started today with a free claim review, open a live chat with our team or contact us directly by phone.

When is an insurance company acting in "bad faith" during the handling a commercial hail insurance claim?

Claims for hail damage cost insurance companies millions of dollars every year. Although this kind of damage is a fairly routine loss for businesses and commercial properties across the nation, it has also become a routine practice for some insurance companies to attempt to severely limit the losses that may be recovered for hailstorms. However, insurance companies shouldn't be able to get away with these kinds of tactics, especially when the financial future of a business is on the line.

What Does "Bad Faith" Mean in a Commercial Property Damage Claim?

An insurance company that acts in "bad faith" is using unfair tactics to avoid paying reasonable claims. The most common ways that insurance companies engage in bad-faith tactics for hail-related commercial property claims include:

Denying legitimate hail claims. Although a claim for hail losses may be covered under a company's existing policies, some insurance companies will initially deny claims in hopes of avoiding a large payment.
Delaying payment of hail claims. Insurance companies have a duty to investigate and resolve claims promptly, but they sometimes choose to leave businesses waiting.
Making lowball offers and underpaying hail claims. Insurance companies will take advantage of commercial policyholders who don't understand what their hail claims are worth or can be pressured into accepting less.

However, commercial policyholders can take control when they are being treated unfairly, and they can take action to get a fair outcome for their hail losses under the insurance coverage their businesses pay for each year.

Why Are Commercial Hail Claims So Vulnerable to Bad Faith Insurance Tactics?

While a single hail event may not be a huge financial drain on a single commercial policyholder, hailstorms often affect entire regions. The cumulative costs of the many insurance claims filed for hail losses that span large regions or are frequently affected by storms can represent a huge profit loss for insurance companies. This makes delaying, denying, and underpaying hail claims very beneficial to the insurance company's bottom line.

Additionally, insurance companies sometimes count on commercial policyholders' unwillingness to argue over claims or go through the trouble of litigation. In this way, they are able pressure businesses into settling for less or giving up entirely on their claims.

If you own a business and are struggling to get fair payment of a hail insurance claim, don't hesitate to contact our extensively experienced legal team for help. Additionally, you may want to request and read through a free copy of our book, Commercial Property Owners Must Read This Before Filing an Insurance Claim.

Can I fight the insurance company's claim that my fire-related losses aren't covered under the fire insurance for my condominium?

In many cases, it is possible to fight a denied claim for fire damages to a condominium building or unit. However, there are some cases where damages are excluded or must be submitted under a different policy. Here are a few common scenarios that condo owners, managers, and residents may find themselves in after a serious fire:

The circumstances of the particular fire exclude damages from your coverage. In condominium insurance claims, insurance companies generally won't pay for damages resulting from arson, and there may be other situations in which the damage sustained isn't covered.
There is confusion over which policy covers which damages. Condominium claims are often complicated by the number of policyholders involved. While your personal fire coverage may cover some damages, other damages may have to do through a neighbor's policy or the master policy held by the condo association.
The insurance company takes advantage of confusion to minimize payouts. Insurance companies are interested in minimizing the amount they must pay for damages, which means that small mistakes or "gray areas" can be inflated to wreck even seemingly legitimate claims.

If you find yourself running into delays, denials, accusations, or other complications while negotiating an insurance claim for your fire damages, don't hesitate to reach out to an experienced policyholder attorney who can help you maximize your claim, protect your rights, and effectively solve problems. In many cases, it is possible to fight these denials, but success often depends on experience with the insurance industry and focused legal expertise.

For more information about navigating policyholder claims for condominium damage, speak with a member of our team today, or connect with the Voss Law Firm on Facebook or Twitter.

Do I have options if the condominium association is ignoring my claims for damage under the master policy?

Although it may feel personal when it happens to you and your family, the truth is that many condominium owners have trouble holding condo associations and management companies responsible for damages. While there can be a lot of confusion about who is responsible for what damages in complex condominium claims, the complexities of these claims don't always account for the delays and rejections owners run into. Even in cases where the master policy clearly covers the type of damage experienced, condo owners can be ignored, blamed, and left waiting.

Sadly, many condominium owners are left to foot the bills for exterior or communal-area damage that affects their units simply because their condo associations are unresponsive or resistant to filing legitimate claims under the master policy.

Fortunately, you don't have to accept endless delays, denials, and unreturned phone calls, and it's likely that you do have options for successfully pursuing your claim. Whether you have made a mistake or simply need to leverage your rights to get a fair outcome, you can fight for the appropriate handling of your damage complaints.

If you are struggling to get anywhere on your own with a claim for condo damage, consider seeking the help of an experienced legal representative. A policyholder attorney can help you understand the policies you carry, understand the master policy carried by the condo association, and walk you through how to take action to get claims paid fairly. To get in contact with our professional legal team, simply call or email our office today.

Is there anything I can do as a property owner if the insurance company has denied my claim for storm-related roof damage to an industrial building?

Claims for roof damage are often denied or underpaid, but industrial property owners can take action to fight for a more satisfactory resolution. To prevent a denial from wrecking your ability to recover from storm-related industrial property damage, here are a few options to consider:

Contact a policyholder attorney who has experience working on behalf of industrial property owners to resolve insurance claims. An experienced attorney can make sure that the needs of property owners are made a priority and that claims are settled fairly.
Bring in an experienced roofing contractor of your own choosing. While the insurance company may have conducted a thorough investigation, it's simply a good business decision to bring in an outside contractor to take a look.
Ask for a re-inspection by the insurance company's adjuster. Roofing problems may not be obvious after a roof has been exposed to hail, high winds, or heavy rains, and some issues could be missed during a rushed or inexperienced investigation. If you do decide to take advantage of this option, you may also wish to have a roofing professional of your choosing present.

If you have any questions about industrial claim denials, or if you are currently struggling to get a fair settlement for roofing damage, don't hesitate to reach out to our legal team today. For more tips, hints, and information tailored to policyholder concerns, connect with the Voss Law Firm on Facebook.

How can my small marine business push for a fair outcome after an insurance claim for losses has been denied?

If you've been trying to resolve a claim for losses under your marine insurance policy and just can't come to a resolution that works for you, it's worth reaching out to an experienced policyholder attorney to review your case. Every marine business has different needs and different coverage, and marine insurance policies can be very complicated. When you start running into additional complications like denials, delays, or insufficient offers, it's time to bring in a legal professional who has experience with these kinds of claims and can effectively protect your interests.

While you may feel that it's obvious that your claim is legitimate or worth more than the adjuster has offered, even legitimate claims can be a struggle to resolve successfully. A skilled policyholder attorney can lend additional leverage to your claim when the going gets complicated, and he or she can help you take the steps to maximize your claim, support your case, and reverse an unfair denial under your marine insurance coverage. The insurance company has a team of highly trained legal professionals working on your claim, and the best way to navigate challenges is to hire a highly experienced legal team that can work on the side of your marine business.

You can avoid serious mistakes, delays, denials, and traps by arming yourself with information and insider tips for handling insurance claims. Start learning more today by requesting your free copy of our book, Your Basic Guide to Marine Insurance, or contact our policyholder attorneys directly for personalized help with your questions and concerns.

Why get an attorney involved in a governmental insurance claim?

There are a number of reasons to seek legal advice about a governmental storm or damage claim, but it really boils down to having an ally on your side who knows how the insurance industry works for large-scale and high-profile claims. An attorney who has experience negotiating and litigating insurance claims on behalf of governmental policyholders can offer the knowledge, skill, and resources necessary to:

Protect your interests when insurance companies don't play fair. Even on the governmental level, there is a risk of unfair delays or denials. An attorney can make sure you are able to avoid common mistakes and manipulations that can reduce the compensation you receive.
Take over in large-scale claims and instances where coverage is provided under numerous policies and programs. A municipality's coverage can be complex, spanning a number of different policies. In addition, municipalities and government agencies may be able to rely on state or federal assistance programs. An attorney can make sure that you pursue every avenue available for recovery.
Make sure appropriate procedures are followed and deadlines are met. Because governmental claims often affect a number of people and organizations, it's crucial that every deadline is met and appropriate documentation is submitted. Even a small mistake can delay the coverage payments you depend on.

If you are responsible for a government agency or municipality, don't lose control of large-scale insurance claims. Reach out to our experienced legal team by phone today to discuss your concerns in a one-on-one meeting with a policyholder attorney skilled in handling governmental claims, or use the contact form on this page to submit your questions to our team.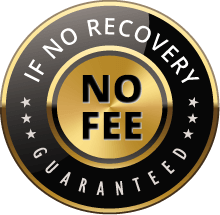 The Voss Law Firm, P.C. represents clients on a local, national and international basis. We proudly serve companies and individuals along the Gulf Coast and around the globe on a contingency fee basis. Our law firm collects nothing unless we recover on our client's behalf.