Answers to Frequently Asked Questions About The Insurance Claim Process
Do you have questions about commercial and business insurance litigation, business claims law, bad faith insurance litigation, industrial insurance claims litigation, condominium insurance claims, church claims, apartment claims, first party bad faith insurance claims, and marine insurance claims? To discuss your case, contact The Voss Law Firm, P.C. toll free at 888-614-7730.
Page 2

Is it okay to start making repairs to a church immediately after a hurricane?

Although the first thoughts you have after seeing the hurricane damage to your church might be about how soon you can start making repairs and returning to normal, don't be tempted to act too fast. Although your congregation may depend on you to make sure their place of worship recovers from the storm, making too many repairs too early could negatively affect your insurance claim for those same hurricane losses.

Both You and the Insurance Company Need a Chance to Document Damages Before Repairs Start

Before you can make long-term or major repairs, both you and your hurricane insurance company need to document the damage as it is. You should be taking photographs and writing down as many details as possible about the damage sustained, and your insurance company will likely send out an adjuster or team of adjuster to also take a personal look at the damage. While you may need to make a few temporary repairs to make sure that the existing damages don't worsen, major repairs—and sometime reopening—may have to wait until the insurance company's assessment and estimation process is complete.

If you start repairs too soon, you can seriously complicate the adjustment process, and you may have a very difficult time proving the full extent of your hurricane damages to the insurance company in the long run.

If you are having trouble resolving a hurricane insurance claim, or if you need help with questions about your policyholder rights, contact our law office directly at 888-614-7730.

How can I protect myself if the insurance company has denied a claim for hurricane damages on my farm?

Because each farm has its own unique needs, farm insurance coverage is often tailored to specifically meet the needs of an individual owner or business. As a result, policies that cover an agricultural property may include elements of both homeowner and business policies, as well as coverage for specific loss events. With all the care you put into choosing how your farm is protected, an unexpected denial can come as an ugly surprise, especially after a major loss even like a hurricane. However, you may not have to take "no" for an answer.

An Experienced Policyholder Attorney Can Help You Protect Your Rights After a Hurricane Claim Denial

If your claim has been denied, it's important that you talk with an experienced attorney to determine:

What your rights are under the hurricane coverage you carry for your farm or agricultural property
Why your claim was denied
If you can dispute the denial of a claim
What all your options are for recovery as you move forward

Ultimately, the best ways to protect yourself from potentially unfair insurance-company tactics are getting informed and taking a hands-on approach to getting the resolution you need.

Are you having trouble getting the resolution you need after a devastating hurricane? Don't hesitate to call our law office for help at 888-614-7730. Our attorneys have helped farm and business owners all over the nation with delays, denials, and disputes with the insurance company, and we can help you assert your rights and take action to maximize your claim.

How can I get help if payment on a tornado insurance claim has been delayed?

When you've been left waiting and waiting for answers about a tornado insurance claim, it's time to start taking control. Without specific details about your policy and your situation, it is hard to say exactly why your claim has been delayed. However, you should know that there are a lot of reasons for delays in tornado insurance claims—and it's really not that uncommon for policyholders to wait months, weeks, or years for a resolution. Fortunately, though, it is sometimes possible to speed up the process and get the insurance settlement you need.

Why Are Tornado Insurance Claims Delayed?

Insurance claim delays can be as simple as a paperwork error or overlooked detail, but resolving delays isn't always so easy. Tornado-producing storms often affect large areas or several different regions over a large area, and they often occur in the same seasons as other damaging storms. This means that insurance companies may need to send hundreds of insurance adjusters to help with the huge number of incoming tornado claims after even just a single major storm. It is important to understand that the adjusters who respond to tornado insurance claims may be rushed, handling a lot of claims, or working long hours. Some may also lack some of the training and experience needed to settle claims efficiently. All of these issues can lead to longer waits for policyholders, as well as an increased likelihood that some losses may be missed.

Tornados can also leave much more complex questions about coverage than a typical storm. Homes or businesses may have sustained multiple major damages or even be total losses, meaning that the ensuing insurance claims are substantial. There can also be questions about how certain losses are covered under existing policies, especially when it comes to exterior losses or water damage.

Of course, there are also times when the insurance company is acting unfairly or in "bad faith." Sadly, it isn't uncommon for insurance companies to drag claims out for months or years for no apparent reason, sometimes in hopes of convincing the policyholder to accept less than what his or her tornado insurance claim is really worth. Some policyholders may also start running into longer and longer delays after they have refused a "low ball" offer or a settlement that doesn't cover the full extent of their losses. The plain truth is that insurance companies stand to gain a lot when major tornado insurance claims are delayed, so it's worth looking into your rights if your claim seems to be taking longer than usual to resolve.

Where Can I Get Help With a Delayed Insurance Claim for Tornado Damage?

No matter why your claim has been delayed, you deserve a timely resolution. If your insurance claim has been unreasonably delayed, you can get help by reaching out to an attorney who has experience with insurance disputes and complex claims. He or she can help you pinpoint the cause of the delay and take action to move the process along. When you work with an experienced policyholder attorney, he or she can take steps to…

Review and analyze your claim for potential problems that might be causing delays.
Help you arrange for independent assessments and estimates of damage.
Communicate with the insurance company about the delay.
Help facilitate a more effective and timely resolution of a tornado claim.
Clearly explain what your options are for moving forward.
Negotiate a fair resolution and prepare for potential litigation if a satisfactory resolution can't be reached in a reasonable amount of time.

Do you need help with a tornado insurance claim that has been endlessly or mysteriously delayed? Working with an attorney who has extensive experience with property damage claims can help you both protect your rights and maximize your claim. For immediate assistance with your questions, you can call our law office at 1-888-614-7730, use our online contact form, or start a Live Chat now.

Is all water damage to my condo covered by my flood insurance?

This is a great question that can have a disappointing answer for a lot of condominium associations and unit owners—but that only makes it more important that you ask before you need to file a claim. While it can be simple for homeowners to find out how their insurance against flood losses works, condominiums can be insured against loss by policies purchased by the condominium association, individual unit owners, and other potential parties. So, when dealing with any kind of flood claim for a condo, your first questions should really be about which policies cover the types of loss you sustained in the flood.

However, even after you understand the extent of your own responsibility for filing a claim with your insurer, there can be additional problems with getting payment for all the types of water damage you sustained.

Indirect Water Damage Is Often Not Covered by Condominium Flood Insurance Policies

It's important to realize that not all "flood" damage is the same for the purposes of condominium insurance claims. Many policyholders each year are dismayed to find out that their policies—even including the master policies held by the condominium association—only cover direct flood damages. Unfortunately, this may exclude accompanying water damage due to:

Water and sewer backup
Leaks caused by flooding or a preceding storm
Other "indirect" damages from a major flooding event

Understanding the fine details of your insurance coverage is the key to successfully resolving condominium flood claims. For more information about your rights or help with a difficult claim, reach out to our experienced policyholder attorneys at 888-614-7730.

Should I wait to notify the insurance company of hail damage to an industrial property until I'm ready to file a claim?

Although it's normal to want a little time to think about the extent of the hail damage on your property and what happens next, don't be tempted to put off notifying the insurance company about the damage. In many cases, waiting even a day or two to report a loss event can potentially wreck your claim.

One of the first steps you should take after you recognize damage from a hail event is to look at the industrial insurance policies you hold and find out what your responsibility is for reporting a loss. While you may not be ready to file a claim for your damages right away, it is likely that you still need to notify the insurance company of what happened. While you might assume that the insurance company already knows that your entire region was pelted with a severe hailstorm, you should still err on the side of caution and notify your insurer.

Keep in mind that you don't necessarily have to file a claim right away just because you've reported a loss event. You will still have to go through the expected process of assessing, estimating, documenting, and preparing the claim before it is filed—but it can all be for naught if you haven't followed through on your responsibility to notify the insurance company of a loss.

Claims for hail damage to industrial properties can be complicated, and policyholders may have to take an active hand in their claims in order to maximize their results. If you have questions, reach out to our law office today at 888-614-7730 to talk about your concerns and schedule a free and confidential case review.

What can my business do if the insurance company refuses to pay for our losses after a windstorm?

Whether you believe your commercial insurance claim for wind-related losses has been grossly undervalued or unfairly denied, it's time to start taking action to find out why you aren't getting the results you need. Here are three questions to ask yourself:

Is wind damage a covered loss for your business? Some businesses are surprised to find out that damage from high winds simply isn't covered under their commercial insurance policies, and others may find out that the language of their insurance policies with regards to wind damage can be unclear.
Have you submitted the right documentation and evidence? If you haven't accurately, thoroughly, and appropriately presented the losses your business suffered in a windstorm, then you can't expect to maximize your claim.
Have you spoken with an experienced policyholder attorney about your concerns? While there are sometimes legitimate reasons for claims to be outright denied or worth less than expected, there are also times when insurance companies treat commercial policyholders unfairly. If you are unable to get the results you believe you deserve under the coverage you carry, talking to an attorney who has extensive experience with commercial insurance claims can help you understand the next steps.

If you need help with a denied or unvalued claim for your business, don't hesitate to contact our law office at 888-614-7730 for a free and confidential case review. You may also find it helpful to learn more about your policyholder rights by reading through a free copy of our book, Commercial Insurance Claims: The Basics.

What steps does a unit owner need to take after a damaging fire affects the building?

After the fire is out, what happens next? Unit owners can be put in a difficult position by fires because their insurance coverage for the event may fall under one of numerous policies held by the unit owner, the condo association, and others. Here are some steps you can take after a file that will help you get ready to file a claim for your losses and maximize your recovery:

Notify the fire department, the condo association, and your insurance company of the fire.
If it is safe to enter, thoroughly photograph the damage to your unit before you attempt to make repairs.
Take any measures necessary to make temporary repairs or protect your property from further damage, but wait on major repairs until after the insurance company has completed its assessments.
Carefully read through your fire policy and the condominium master policy to determine how fire coverage is handled and what you need to do to recover losses.
Consider hiring independent professionals to assess and estimate your fire-related losses.
Speak with an experienced policyholder attorney if you run into problems with your claim.

Condominium fire claims can create a lot of headaches for policyholders who aren't prepared to protect their rights. Start learning more about what to do and what to expect from the insurance company after a major loss event by reading our free book, Tricks of the Trade: How Insurance Companies Deny, Delay, Confuse & Refuse.

How can my business maximize a hail insurance claim?

Insurers across Texas have declared a "war on hail," hoping to minimize the amount paid for hail losses across the state. But what is your business supposed to do if you experience legitimate hail damage that is covered under the policies you pay for? To maximize your commercial hail claim, you'll need to be proactive from the beginning, which might mean:

Understanding your policy. Hail damage on commercial properties is often covered under a separate policy, and it's important to understand exactly how hail losses are covered and what steps you'll need to follow.
Reporting hail damage promptly. You may not have to file a claim right away, but you should notify your insurer of storm damage in the first day or two to avoid wrecking your claim.
Getting an independent assessment. Although the insurance company may send personnel out for estimates and assessments, you will want to make sure that all damages are thoroughly assessed and recorded—so it can pay to get an independent assessment of your hail losses.
Working with an attorney if you run into delays, denials, and undervalued claims. Especially after large-scale loss events, it can be difficult to get what your business needs out of a hail claim. If you run into trouble, speaking with an experienced policyholder attorney could help you maximize your claim and fight for your policyholder rights.

Did you find this information helpful? Find the answers to many more common questions about commercial policyholder claims by browsing our other Frequently Asked Questions.

What can I do if a wind-damage claim for my farm has been denied?

You've suffered damage to your farm in a windstorm. You believe you've taken all the right steps to assess the damage and submit your claim, but your claim has still been denied. What can you do?

Agricultural policyholders rely on their insurance policies to protect their livelihoods—and sometimes even their homes, too. Farm policies can be very complex, and how they cover wind damage can vary a lot depending on the type of farm or agricultural business you own. When you file a legitimate claim with your insurer, and that claim is denied, then you can take action to make sure you are being treated fairly. And you should know that is possible to fight unfair wind-claim denials if you get help.

If you are having any trouble with wind claims that have been denied, an attorney experienced with farm claims can help you determine why your claim has been denied and take steps to hold the insurance company responsible if the claim was unfairly denied under the terms of your policy. While policyholders may be able to take these steps alone, the complexity of the policies and the legal issues encountered can be prohibitively difficult. An experienced policyholder attorney will be familiar with the laws and regulations that matter, and he or she can help you protect your property, fight unfair denials, and maximize your claim for wind losses.

Learn more about your rights as a farm policyholder today. Simply request your copy of our free book, Understanding Agricultural Insurance Claims, or contact our law office at 888-614-7730.

How can an attorney help if my flood insurance claim has already been denied?

If you receive a denial for a flood damage claim, you may assume that there's nothing to be done but to start budgeting for repairs out of your own pocket. However, you should know that insurance companies are not always fair in how they handle policyholders' claims, and flood claims are routinely delayed or outright denied. This is especially true when flooding affects a large area and stands to have a major effect on an insurance company's bottom line.

While it may not be clear what your rights are as a policyholder when an insurance company acts unfairly in negotiating your flood claim, you can get help. An experienced policyholder attorney can step in and help you fight, even after you've received an unfair denial.

A Flood Claim Denial Isn't Necessarily the End of the Story

There are a lot of reasons why a flood insurance claim may be denied. The policyholder has many responsibilities when making a claim, including following the rules and terms of the policy, meeting deadlines, and submitting the correct information in the right way. However, when a claim denial is issued, policyholders may still be able to take action. Sometimes, it's a simple matter of communicating with the insurance company or going through the appeals process. Sometimes, you need an attorney to help you fight for what your claim is truly worth. Either way, you may not have to take an initial denial as the final word on your flood insurance claim.

Unfair denials and other hang-ups do happen, and they may happen more often than you think. If you believe your flood insurance claim has been handled unfairly by the insurance company, don't give up. An experienced attorney can help you maximize your claim and work through insurance claim disputes.

How an Attorney Can Help Policyholder With Denied Flood Claims

An attorney who has a wide-range of experience in insurance litigation for flooded properties will be prepared to thoroughly review your existing coverage and determine the reason for the denial. If the denial is unfair, or if you have another dispute with the insurance company over your flood coverage, an attorney can:

Help you understand what you're up against. It can be difficult to understand a flood insurance policy, as well as the special legal rules for flood insurance and the National Flood Insurance Program (NFIP). While you can fight against insurance companies that act in "bad faith," it can be hard to do if you don't understand what your rights are or how to tell if a claim has been unfairly denied. If you're feeling lost and confused about why your claim was denied, an experienced attorney can help you make sense of your rights and understand what happens next.

Arrange independent assessments of flood losses. If needed, an attorney can help you get independent assessments of your damage from experts in flood losses. Getting thorough assessments from professionals who know what to look for may help you prove to the insurance company that your losses should be paid.

Interpret the terms of confusing flood policies. Because flood policies are generally separate from other property insurance coverage, the terms and language can be confusing. Additionally, some types of damage may not be covered by the flood insurance policy, even though mold, basement leaks, and other issues may seem related. If you're unsure if your flood claim has been unfairly denied, an attorney can help you look at your policy and figure out what your rights and responsibilities are, as well as what that means for your claim.

Prepare your case to go to litigation. Insurance companies have experience fighting legal action from policyholders, and they have teams of skilled attorneys on their side. If your case needs to move into litigation, it will benefit you greatly to have an experienced attorney on your side who can help you prepare appropriately and fight for your rights.

Fight for the resolution you deserve. Whether your case moves into litigation or not, an attorney who has experience with insurance disputes can handle the communication with the insurance company, work through difficult negotiations, advocate for a fair resolution, and make sure that your rights are protected at every turn.

Help mitigate your losses in the meantime. As you wait month after month for an insurance claim to resolve, flood damages can get worse or open your property to other losses. If you're unsure how to protect your property while your claim is unresolved, an attorney can offer helpful guidance on how to protect against losses without jeopardizing your flood insurance claim.

It's up to you to maximize your flood insurance claim and make sure your home, business, or other property can recover effectively. If you need help, contact our law office today at 1-888-614-7730 or use the Live Chat on this page to connect with our experienced attorneys now.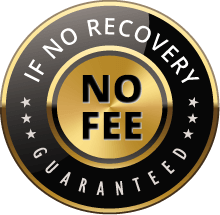 The Voss Law Firm, P.C. represents clients on a local, national and international basis. We proudly serve companies and individuals along the Gulf Coast and around the globe on a contingency fee basis. Our law firm collects nothing unless we recover on our client's behalf.