Cant my regular attorney, or in-house attorney, negotiate my settlement for me?
Depending on the background of your regular or in-house attorney, this may be true. However, most attorneys that represent businesses come from a transactional background, not a litigation background. Your attorney may be very good at setting up deals, negotiating mergers, and generally protecting assets, but this is not always enough. The litigation process is all about risk and exposure. It's not always about what the facts are, but rather about what facts are admissible before a judge or jury. Unless your in-house lawyer has extensive commercial litigation experience, he or she may not be the best judge of the strength of your case. Transactional lawyers are trained to prevent litigation by drafting air-tight contracts. But when someone steps on the balloon, you don't need someone to try to put the pieces back together; you need someone who knows how to make people pay.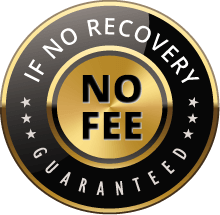 The Voss Law Firm, P.C. represents clients on a local, national and international basis. We proudly serve companies and individuals along the Gulf Coast and around the globe on a contingency fee basis. Our law firm collects nothing unless we recover on our client's behalf.