Answers to Frequently Asked Questions About The Insurance Claim Process
Do you have questions about commercial and business insurance litigation, business claims law, bad faith insurance litigation, industrial insurance claims litigation, condominium insurance claims, church claims, apartment claims, first party bad faith insurance claims, and marine insurance claims? To discuss your case, contact The Voss Law Firm, P.C. toll free at 888-614-7730.
Page 3

How can I tell if I have a patent infringement claim?

To decide if you have a patent infringement claim, you need to carefully look at what your patent states and compare it with the claim statements and the scope of another's invention and/or process. If the claim elements match, or if the other party's product falls within one or more areas of your patent claim, then an infringement has occurred.

Basically, a patent infringement happens when another party or company makes or sells an already patented invention without authorization from the patentee. When this occurs, a business attorney should be contacted for help determining the language of the claims and if there truly is a patent infringement and potential claim.

Once you have determined that another party is infringing on your patent, you can bring a patent infringement suit against the other party for:

An injunction, or order to stop, the continuation of the patent infringement
Compensation for damages the patent infringement caused

Even if the patent claims don't match exactly, a court can determine if there was an infringement by applying the "doctrine of equivalents." This means that the other party may still be held liable for infringing on your patent if their item or process is equivalent to your invention.

If you feel the infringing party is having an impact on your business, you may need to explore a patent infringement lawsuit. To find out more about patent claims, call the experienced Texas commercial litigation attorneys at the Voss Law Firm at 888-614-7730 today for a free case consultation and a free copy of attorney Bill Voss's book, Business Disputes – Critical Information for All Business Owners.

How easy or difficult is it to win a trademark lawsuit?

Trademark violation lawsuits can be complex and difficult. This is why it is extremely important to make sure you have the right attorney for the job. A business attorney who is skilled in trademark litigation will be able to review your case and inform you about your rights, a course of action, whether it is possible for you to win your trademark lawsuit, and approximately how long and how much money it will take to fight a trademark violation in or out of court.

In essence, a trademark is a right to prevent others from using your mark or a similar trademark that causes brand confusion. If you have a trademark that is being muddied by another company, then you have a right to pursue a trademark infringement lawsuit. However, sometimes the courts will not see it the way you see it. Before you spend your own time and money pursuing an infringement issue, you should meet with a skilled Houston business attorney to help you understand if there is confusion between your trademark and a third party, or at least how a court will view the issue.

Although the first couple steps are easy, a trademark infringement lawsuit can be complicated and difficult.

First, meet with an attorney to determine if someone is infringing your trademark.
Second, send a trademark threat letter explaining that you will sue for trademark infringement.
Finally, pursue a trademark infringement lawsuit with the help of an experienced trademark lawyer.

To speak with a Texas trademark lawyer, call the Voss Law Firm today at 888-614-7730 and receive a free consultation and a free copy of attorney Bill Voss's book: Business Disputes – Critical Information for All Business Owners – Small and Large.

I am being sued for damages for a contract breach. Are there any defenses that could help me get out of this adverse contract?

There are many different breach of contract defenses that may be applied in your case and be argued in court. Some of these defenses include fraud, pressure to sign, blackmail, duress, impossibility of performance, lack of capacity to enter a contract, errors in the contract, agency, statute of limitations have expired, or if the contract is one-sided. Additionally, if the other party has expressed that he or she doesn't intend to fulfill his or her contract obligations or if he or she caused a material breach of contract first, then the contract should be voided.

It is best to talk with a skilled Houston business lawyer and have him review your contract to look for any possible defenses that can be used to win your case or get it dismissed. Once an experienced contract attorney reviews your business contract, he will be able to determine if the contract is unlawful. If the contract is unlawful, if you were forced into signing the contract, or any other of the above defenses applies, a lawyer can fight for your breach of contract lawsuit.

A lawyer can look at your case, find the right defenses and loopholes, and use those to prove in court that the breach of contract lawsuit should be dismissed.

For help with your specific case, contact an experienced Texas business litigation lawyer from the Voss Law Firm today at (866) 276-6179 and receive a free consultation and a free copy of attorney Bill Voss's book, Business Disputes – Critical Information for All Business Owners.


Why would I need a business partnership agreement if I'm going into business with my dad?

It is very natural to feel like you don't need a contract when the other business partner is your family member. However, even some of the closest relationships are strained when going into business. There are several reasons why you should have a partnership contract, even when going into business with your father, other relative, or close friend.

If the business is under financial stress, you and your father need to have a plan of action. This can be spelled out in the partnership agreement. Other areas of concern that the partnership contract can outline include which direction to take the company, as many partners – even family members – do not agree on the path the business is heading.

In addition, you may have business disputes down the line about profit sharing arrangements or other financial issues. What if one of you may wants out of the business? If you don't spell out how to end your agreement when someone dies or one of you wants to get bought out or sell the company, you will have major disputes down the road. Setting up an agreement ahead of time can help alleviate disputes later on.

Do your relationship with your father a favor and meet with an experienced Texas business attorney for help setting up a business partnership agreement today. Call the Voss Law Firm at (866) 276-6179 for a free consultation and request a freecopy of attorney Bill Voss's book, Business Disputes – Critical Information for All Business Owners.

How can The Voss Law Firm, P.C. help with my commercial claim or business insurance claim?

The Voss Law Firm, P.C. has handled millions of dollars in business claims for various commercial property owners. We have a staff of experts ready to evaluate your loss and give an honest, non-biased, evaluation of your loss. Further, attorneys at The Voss Law Firm, P.C. are especially skilled at obtaining partial payments for our commercial property owning clients, thus greatly reducing down time.

How Can I Part Ways With a Minority Shareholder Without a Legal Business Dispute?

Sometimes the best way to avoid a business dispute is to make sure that your company has disclosures and contracts set up in advance that outline the steps that will take place when this type of situation presents itself.

Talk with a business lawyer who will be able to review your existing business contracts and help you change them, or create and establish new contracts that will help deal with future shareholder disputes and issues. When this type of situation is talked about and spelled out in contracts, lengthy legal battles and expensive business disputes can be avoided.

When the majority shareholder wants to part ways with a minority shareholder, it has to be dealt with according to the contract in a fair and honest manner, or else the minority shareholder may try to sue for breach of fiduciary duty.

In order to protect yourself from time consuming and expensive legal battles, protect your business ahead of time by talking with a knowledgeable Texas business attorney. You can speak with a Texas business litigation lawyer in a free, no-obligation legal consultation at the Voss Law Firm at (866) 276-6179 today.

You can also request a complimentary copy of attorney Bill Voss's book: Business Disputes – Critical Information for All Business Owners. Download this book for free today.

How do I know if I'm included in a class action business litigation lawsuit?

If you have a business matter that involves a number of people or other businesses regarding a similar issue, then you may qualify for a class action business litigation lawsuit. When many people have the same cause of action, a class action lawsuit can help them save time and money.

If you know that there are other people who suffered the same type of claim that you have, then combining all your efforts into one class action suit can help all of you save litigation costs, legal fees, and time to prepare for court.

If you believe there are other businesses that were defrauded or victims of the same type of business legal issue, then you may want to talk with an attorney who specializes in business matters. A business litigation attorney will know or can find out if there are others with your same concern, and then will advise you if you should pursue a class action suit or an individual lawsuit.

Contact the Voss Law Firm and speak with one of our knowledgeable Texas business litigation lawyers today in a free, no-obligation discussion of your case at (866) 276-6179. Also, make sure you request your FREE copy of attorney Bill Voss's book: Business Disputes - Critical Information for All Business Owners.

One of my business partners wants out of the company, and I don't have the money to buy him out. What are my options?

When an LLC is set up, it is wise to have all the owners establish a buyout agreement or a buy-sell agreement to minimize these types of partnership disputes in the future. If you do not have a written agreement, your state's laws may control what you can and can't do. If you do have a written contract, you and the other owners will have to follow the written orders agreed upon previously.

Have you looked at bringing in a new owner to buy into the company? In order to buy yourself time to find the money, an investor, or another owner, you could attempt starting the process of mediation or arbitration.

No matter what you do, it is critical that you speak with a skilled business litigation attorney to find out more about your rights and to help protect the future of your company. We understand these business disputes can be messy and time consuming, and we know how to handle them to save you time and money.

Contact the Voss Law Firm and ask to speak with one of our experienced Texas business litigation lawyers today in a free, no-obligation legal consultation at (866) 276-6179. Also, be sure to request your FREE copy of attorney Bill Voss's book: Business Disputes - Critical Information for All Business Owners.

How much does it cost for you to review my contract?

The Voss Law Firm provides free consultations. Feel free to contact us with your specific facts. We'll review your contract and let you know if we believe you have a case or not. Because we work on a contingency basis, we'll only take your case if we believe it is successful. Many firms work on an hourly basis and are more than willing to take dead-end cases. By hiring a contingency fee attorney, you ensure that your attorney's incentives are aligned with your own.

What is business interruption coverage and what does it cover?

Business Interruption coverage, or "B.I." insurance, is typically sold as part of a business property insurance package. This type of insurance is designed to cover losses a business sustains as a result of physical damage to the insured property. This type of insurance usually covers a loss of income - or business interruption - that occurs from an event. Other types of expenses may also be covered, such as costs of shutting down the business, evacuation, repopulation of employees and restoration of operations following the storm.

Most of the time, B.I. insurance also covers business interruption arising from a mandate by "civil authorities" that prohibits the use of the business premises. In other words, if the state or local authorities prohibit access to the business location, that could trigger B.I. coverage. Examples include the interruption of business that arises from a mandatory evacuation order, or an order prohibiting residents or businesses from returning following a storm.

Business interruption policies differ in their language, and what may be covered under one policy may be excluded under another. Most importantly, to properly address a B.I. claim, you must examine, photograph and document the physical damage to the premises that results in the business interruption. Often independent experts are required to properly document and prove a business interruption claim.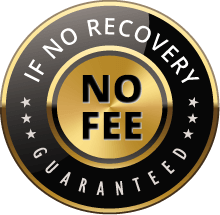 The Voss Law Firm, P.C. represents clients on a local, national and international basis. We proudly serve companies and individuals along the Gulf Coast and around the globe on a contingency fee basis. Our law firm collects nothing unless we recover on our client's behalf.