Answers to Frequently Asked Questions About The Insurance Claim Process
Do you have questions about commercial and business insurance litigation, business claims law, bad faith insurance litigation, industrial insurance claims litigation, condominium insurance claims, church claims, apartment claims, first party bad faith insurance claims, and marine insurance claims? To discuss your case, contact The Voss Law Firm, P.C. toll free at 888-614-7730.
Page 1

Should I be present when a marine fire is investigated and assessed?

While you don't strictly have to be there for every investigation and assessment of fire-damaged marine property, you may actually want to be. The success of your insurance claim depends on the accuracy of these documents and the care put into them. By making sure that you're on site when all of the initial inspections, investigations, assessments, and estimates are done, you can be certain that:

You're there to answer questions about what happened. It can be helpful to be there to clarify what happened and answer any questions that come up. Without your input, it's easy for investigators to come to inaccurate conclusions or miss important factors.
You can make sure that details aren't missed. The damage from fires on boats, docks, and large vessels can go deeper than the surface, and an inspection that is rushed could miss costly losses. If you're on site at the same time, you can make sure that everything is thoroughly documented.
You can make arrangements to get copies of the documentation. Policyholders don't always automatically receive the reports from investigators and contractors. Meeting with them personally during the inspection gives you a chance to make sure you know what's being reported and get hard copies for your records.

Private and commercial marine claims can be more complicated than claims on shore. For more answers to common questions about boat and marine property losses, take a look at our free and easy-to-understand book, Your Basic Guide to Marine Insurance Claims.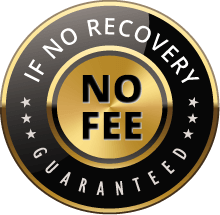 The Voss Law Firm, P.C. represents clients on a local, national and international basis. We proudly serve companies and individuals along the Gulf Coast and around the globe on a contingency fee basis. Our law firm collects nothing unless we recover on our client's behalf.