Answers to Frequently Asked Questions About The Insurance Claim Process
Do you have questions about commercial and business insurance litigation, business claims law, bad faith insurance litigation, industrial insurance claims litigation, condominium insurance claims, church claims, apartment claims, first party bad faith insurance claims, and marine insurance claims? To discuss your case, contact The Voss Law Firm, P.C. toll free at 888-614-7730.
Page 1

How can I protect myself if the insurance company has denied a claim for hurricane damages on my farm?

Because each farm has its own unique needs, farm insurance coverage is often tailored to specifically meet the needs of an individual owner or business. As a result, policies that cover an agricultural property may include elements of both homeowner and business policies, as well as coverage for specific loss events. With all the care you put into choosing how your farm is protected, an unexpected denial can come as an ugly surprise, especially after a major loss even like a hurricane. However, you may not have to take "no" for an answer.

An Experienced Policyholder Attorney Can Help You Protect Your Rights After a Hurricane Claim Denial

If your claim has been denied, it's important that you talk with an experienced attorney to determine:

What your rights are under the hurricane coverage you carry for your farm or agricultural property
Why your claim was denied
If you can dispute the denial of a claim
What all your options are for recovery as you move forward

Ultimately, the best ways to protect yourself from potentially unfair insurance-company tactics are getting informed and taking a hands-on approach to getting the resolution you need.

Are you having trouble getting the resolution you need after a devastating hurricane? Don't hesitate to call our law office for help at 888-614-7730. Our attorneys have helped farm and business owners all over the nation with delays, denials, and disputes with the insurance company, and we can help you assert your rights and take action to maximize your claim.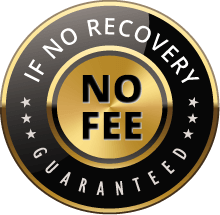 The Voss Law Firm, P.C. represents clients on a local, national and international basis. We proudly serve companies and individuals along the Gulf Coast and around the globe on a contingency fee basis. Our law firm collects nothing unless we recover on our client's behalf.