Answers to Frequently Asked Questions About The Insurance Claim Process
Do you have questions about commercial and business insurance litigation, business claims law, bad faith insurance litigation, industrial insurance claims litigation, condominium insurance claims, church claims, apartment claims, first party bad faith insurance claims, and marine insurance claims? To discuss your case, contact The Voss Law Firm, P.C. toll free at 888-614-7730.
Page 1

Is it okay to start making repairs to a church immediately after a hurricane?

Although the first thoughts you have after seeing the hurricane damage to your church might be about how soon you can start making repairs and returning to normal, don't be tempted to act too fast. Although your congregation may depend on you to make sure their place of worship recovers from the storm, making too many repairs too early could negatively affect your insurance claim for those same hurricane losses.

Both You and the Insurance Company Need a Chance to Document Damages Before Repairs Start

Before you can make long-term or major repairs, both you and your hurricane insurance company need to document the damage as it is. You should be taking photographs and writing down as many details as possible about the damage sustained, and your insurance company will likely send out an adjuster or team of adjuster to also take a personal look at the damage. While you may need to make a few temporary repairs to make sure that the existing damages don't worsen, major repairs—and sometime reopening—may have to wait until the insurance company's assessment and estimation process is complete.

If you start repairs too soon, you can seriously complicate the adjustment process, and you may have a very difficult time proving the full extent of your hurricane damages to the insurance company in the long run.

If you are having trouble resolving a hurricane insurance claim, or if you need help with questions about your policyholder rights, contact our law office directly at 888-614-7730.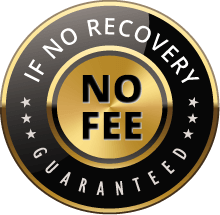 The Voss Law Firm, P.C. represents clients on a local, national and international basis. We proudly serve companies and individuals along the Gulf Coast and around the globe on a contingency fee basis. Our law firm collects nothing unless we recover on our client's behalf.