Answers to Frequently Asked Questions About The Insurance Claim Process
Do you have questions about commercial and business insurance litigation, business claims law, bad faith insurance litigation, industrial insurance claims litigation, condominium insurance claims, church claims, apartment claims, first party bad faith insurance claims, and marine insurance claims? To discuss your case, contact The Voss Law Firm, P.C. toll free at 888-614-7730.
Page 1

How can I better prepare myself in case my home or business is damaged during a hurricane?

Knowledge is power.

Because of the varying types of insurance policies, it's important to take note of the kind of coverage your have before a storm is set to hit, preferably before hurricane season begins and especially if you live in an area that is typically affected by tropical storms or hurricanes.

Here are just a few of the questions you should ask your Insurance provider in order to be well informed in case damage to your home or business is incurred. Keep in mind to always keep any correspondence between you and your insurance provider recorded in case they deny your claim in the future.

Does my homeowners/business owners policy cover hurricane damage? Whether it be from flood, wind, or other mean

What does my homeowners/business owners insurance policy cover?
What are the various types of coverage included in my homeowners/business owners policy?
What is not covered by my Insurance policy?
Are my living expenses covered when my home is being repaired after a storm?

Homeowner information on Hurricane Insurance

Commercial Property Owners information on Hurricane Insurance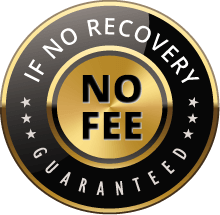 The Voss Law Firm, P.C. represents clients on a local, national and international basis. We proudly serve companies and individuals along the Gulf Coast and around the globe on a contingency fee basis. Our law firm collects nothing unless we recover on our client's behalf.