Answers to Frequently Asked Questions About The Insurance Claim Process
Do you have questions about commercial and business insurance litigation, business claims law, bad faith insurance litigation, industrial insurance claims litigation, condominium insurance claims, church claims, apartment claims, first party bad faith insurance claims, and marine insurance claims? To discuss your case, contact The Voss Law Firm, P.C. toll free at 888-614-7730.
Page 1

What can oil & gas policyholders do when a hurricane claim is unfairly denied?

Insurance claims for hurricane damage to industrial properties are often both complex and costly, including extensive losses caused by wind, rain, floods, and power outages. Despite careful post-storm assessments and the long wait for answers as oil & gas properties sit vacant with millions of dollars of damage, hurricane claims are routinely denied and underpaid—even when the policyholders involved are huge energy corporations.

Whether you are fighting for coverage for hurricane losses related to a refinery, rig, well, or pipeline, your first step after a potentially unfair denial is to talk with an attorney who has experience with resolving large industrial property claims. Although you ultimately have control of the decisions in your case against a potential "bad faith" denial, a frank conversation with an experienced policyholder attorney can help you:

Evaluate your existing hurricane coverage and losses
Pinpoint the cause of the denial and determine what a fair resolution should look like in your case
Maximize your claim and build a strong case against a "bad faith" denial
Minimize recovery times and help you build an effective recovery plan
Help you protect your property, brand, and operations in the meantime

If you are having trouble resolving a hurricane claim for an oil & gas property, contact our experienced attorneys directly at 888-614-7730 to discuss your concerns. Our legal team has worked with commercial and industrial policyholders across the nation after major storms, and we would be happy to provide a free case analysis and discussion of your concerns.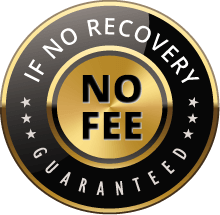 The Voss Law Firm, P.C. represents clients on a local, national and international basis. We proudly serve companies and individuals along the Gulf Coast and around the globe on a contingency fee basis. Our law firm collects nothing unless we recover on our client's behalf.