Answers to Frequently Asked Questions About The Insurance Claim Process
Do you have questions about commercial and business insurance litigation, business claims law, bad faith insurance litigation, industrial insurance claims litigation, condominium insurance claims, church claims, apartment claims, first party bad faith insurance claims, and marine insurance claims? To discuss your case, contact The Voss Law Firm, P.C. toll free at 888-614-7730.
Page 1

How should homeowners prepare for tropical storm or hurricane damages?

One of the biggest dangers of an unseasonable or unexpected storm is that it hits before people are really prepared—meaning that they are often hit with costly and unexpected damages. With a possible early storm predicted in May, it's a great time to talk about how to get prepared for potential damages before a disaster strikes. Here are some things to think about if you live in an area that may be affected by hurricanes and tropical storms:

Take adequate steps to prepare your home and family for the conditions. If you live in a hurricane-prone area, you already know to stock up on emergency supplies and get your house prepared. Make sure you take steps early each spring to review your hurricane plan and prepare for storm season.
Review your insurance policies. The best time to look at your hurricane and storm policies are before a storm actually hits. Make sure you understand what kinds of damages are covered and when, and take steps to get the coverage you need if your needs have changed since you took the policy.
Consider contractors ahead of time. Major storms are often followed by tons of out-of-town contractors hoping to make money, and homeowners should be wary. Think about local contractors ahead of time that you might prefer to work with, and keep their numbers with your other emergency contacts.

Despite your preparations, there is always a chance that you will run into trouble with your insurance claims following a major storm. If you claim has been denied or delayed, don't hesitate to reach out to our law office for help at 888-614-7730.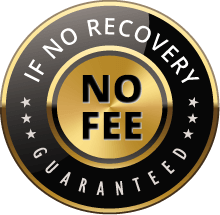 The Voss Law Firm, P.C. represents clients on a local, national and international basis. We proudly serve companies and individuals along the Gulf Coast and around the globe on a contingency fee basis. Our law firm collects nothing unless we recover on our client's behalf.