In a MDL, does a litigant have a right to have a case decided in the state where it was filed?
Yes and No. A judge acting as an MDL judge has the power to issue rulings on motions that may be dispositive of a case. For instance, if the MDL court should decide that as a matter of law a litigant must prevail in a lawsuit, he may grant "summary judgment" to that litigant without a trial. An MDL judge may also dismiss counts in a complaint if he determines they lack merit. Finally, an MDL judge may oversee a class action settlement if the facts of the case permit such an action. However, if a case was filed in a federal court in a different state, and issues remain to be tried after all discovery and pretrial rulings have been made by the MDL judge, he cannot "self assign" that case to himself for trial. Rather, he must remand the case back to the transferor court for it to be tried in the court where the lawsuit was originally filed.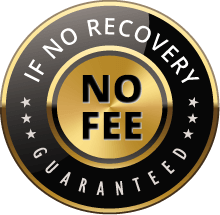 The Voss Law Firm, P.C. represents clients on a local, national and international basis. We proudly serve companies and individuals along the Gulf Coast and around the globe on a contingency fee basis. Our law firm collects nothing unless we recover on our client's behalf.