My back hurts, but I dont believe in chiropractors, is there anyone else I can see?
Many people find relief from chiropractic treatment and thereby avoid the risks of powerful pain medication, but the best person to answer this question is your primary care physician. Growing up, many of us had a Pediatrician that we saw for all our health needs. It is much less common for adults to have a primary care physician, but if you do, go see him or her as soon as possible. Talk to your doctor about your options and also about any recommendations he or she may have for your treatment.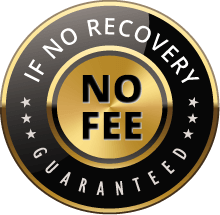 The Voss Law Firm, P.C. represents clients on a local, national and international basis. We proudly serve companies and individuals along the Gulf Coast and around the globe on a contingency fee basis. Our law firm collects nothing unless we recover on our client's behalf.