My spine didn't hurt right after the accident but now a few days have gone by and I am in a lot of pain. Is that common?
Unfortunately it is common for back and spine injuries to show up a few days after the accident. Immediately following the accident you are full of adrenalin and not feeling all the effects of the impact. As your body relaxes, you will begin to feel where you may have injured yourself. Just because the pain didn't show up for a few days, don't assume that it will go awy in a few days. Don't wait to seek treatment, find out if there is something wrong today.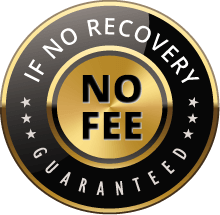 The Voss Law Firm, P.C. represents clients on a local, national and international basis. We proudly serve companies and individuals along the Gulf Coast and around the globe on a contingency fee basis. Our law firm collects nothing unless we recover on our client's behalf.